Project management is a fast-paced field where time is of the essence. In such situations, project managers have to react quickly to save the situation when project deadlines are at risk. 
Luckily, they have a powerful tool in their arsenal called crashing, which can help them to speed up progress and save the project by compressing schedules.
The process of crashing can be intricate and demands meticulous planning, coordination, and execution. Fortunately, there are project management software such as Monday.com, Asana, and ClickUp that can aid in this process. 
Project managers can effectively plan, track, and manage projects with the help of these tools that come equipped with all the necessary features and functionality, including the ability to implement crashing techniques without any hassle.
In this article, we will delve into the concept of crashing in project management, its implementation process, its advantages, and how it can be facilitated by project management tools like Monday.com, Asana, and ClickUp. 
Whether you have extensive experience in project management or are just beginning, utilizing these tools can significantly impact the outcome of your projects. Therefore, without further ado, let us commence with our discussion.
>> Get Started With Monday.com >>
What Is Crashing In Project Management?
The process of crashing in project management refers to a strategy that entails the inclusion of extra resources in crucial path assignments. This approach aims to shorten the project schedule and accomplish the project ahead of time by compressing the timeline. 
For project managers, comprehending the concept of crashing is crucial as it can aid in meeting project deadlines, managing resources efficiently, and enhancing overall project results. 
By implementing crashing, project duration can be reduced, project efficiency can be enhanced, and completing the project earlier can result in cost savings.
How Crashing Relates To Project Management?
Project crashing is a vital aspect of project management as it allows project managers to efficiently manage project schedules and resources. This technique is an essential tool that can aid project managers in keeping their projects on schedule and meeting important deadlines. 
Difference Between Crashing And Fast-Tracking
It should be emphasized that crashing and fast-tracking are two distinct project management techniques. 
While fast-tracking involves overlapping project phases or tasks that are usually done in sequence to speed up project schedules, crashing is about allotting additional resources to crucial path tasks to hasten their completion.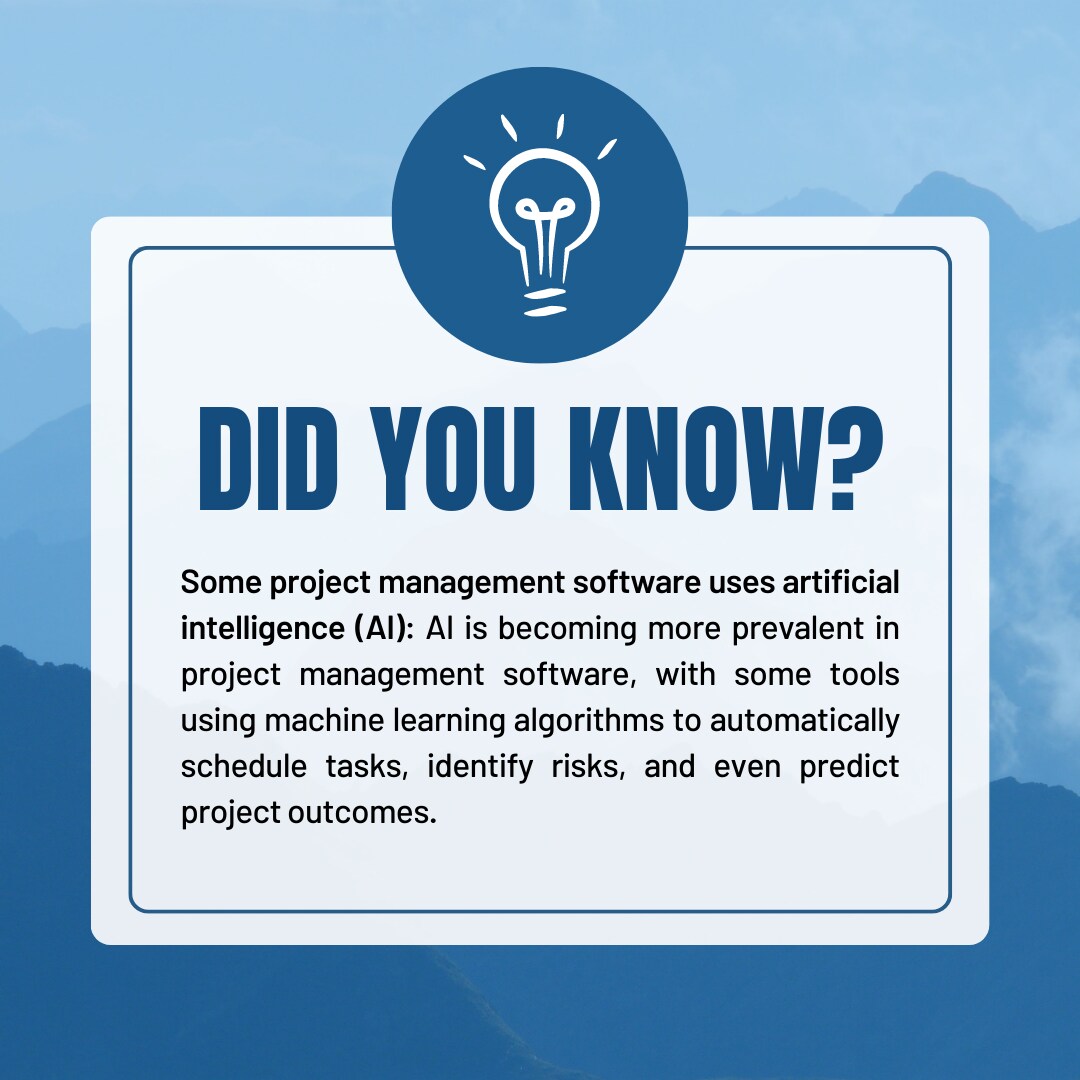 When Crashing Might Be Necessary?
In situations where a project is running late and there is a chance of not meeting an important deadline, it may be essential to resort to crashing. 
To illustrate, let's say a building project is falling behind schedule and there is a possibility of not meeting the deadline for the grand opening. 
In such a situation, crashing might become a requirement to speed up the finalization of crucial jobs like interior decoration, gardening, or installation of electrical wiring.
>> Visit Monday.com >>
How To Implement Crashing?
In project management, crashing is a method used to decrease the time needed for a project by reducing the critical path. This is achieved by providing more resources to the tasks on the critical path, which ultimately helps to shorten their duration.
The topic of discussion is the methods and instruments that project managers can utilize for the successful implementation of crashing. The article also provides suggestions to guarantee that crashing does not negatively impact the quality of a project.
Step-By-Step Guide To Implementing Crashing In A Project
A guide that provides a detailed procedure for implementing crashing in a project is presented below:
Step 1:
Identify Critical Path Tasks
To begin implementing crashing, it's essential to recognize the critical path activities. These activities are the ones that cannot be delayed and must be executed within their designated time frame. The project's finishing time is significantly impacted by these tasks.
Step 2:
Identify The Resources Needed
Afterwards, it's necessary to determine the resources essential for carrying out the crucial path duties. These resources might comprise of personnel, machinery, software, or any other necessary element to achieve the task. 
Step 3:
Determine The Cost Of The Resources
After identifying the necessary resources, it's important to calculate the cost of each resource to determine the feasibility of crashing the project.
Step 4:
Determine The Crashing Time And Cost
Once the cost of resources has been calculated, the next step is to evaluate the crashing time and cost. This process involves assigning extra resources to critical path tasks in order to decrease their duration.
It's important to figure out the amount of time each critical path task can be shortened by adding resources and the associated cost of doing so.
Step 5:
Evaluate The Feasibility Of Crashing
To determine the feasibility of crashing a project, it's important to consider the resources cost and the cost and time for crashing. If the cost of crashing is lower than the cost of delaying the project, then it's advisable to go ahead with crashing. 
Step 6:
Implement The Crashing Plan
After assessing the practicality of accelerating the project, you can proceed with the acceleration strategy by allocating additional resources to the tasks on the critical path, which will ultimately decrease their duration.
>> Check Out Monday.com >>
Tips For Ensuring That Crashing Does Not Harm Project Quality:
Before implementing the crashing technique, it's crucial to identify the project tasks that are essential for maintaining its quality. Attempting to reduce the time taken for these tasks may negatively impact their quality, leading to an unfavorable outcome for the entire project
It's important to make sure that the skills and experience of any extra resources added to critical path tasks meet the necessary requirements for effectively completing the tasks
It's important to keep track of the project's advancement even after it has been accelerated to ensure that it remains on schedule and that the work's standard does not suffer
Reflect on the consequences of a project's crash on its stakeholders, namely the team members, customers, and suppliers
Techniques That Project Managers Can Use To Implement Crashing Effectively:
Tools used for critical path analysis include software for project management, network diagrams, and Gantt charts
The software for managing resources is designed to assist in recognizing the necessary resources and oversee their distribution
Tools for risk management are available to recognize and handle the risks linked with sudden failure
Tools of communication that are utilized to keep all stakeholders updated on the progress of the project, as well as any alterations that occur due to crashing
To ensure a successful implementation of crashing, project managers must utilize the tactics mentioned earlier and maintain a close watch over the project's advancement to guarantee that it remains on course.
>> Try Monday.com Today >>
Top 3 Tools For Project Management
To speed up a project's timeline while maintaining quality, crashing involves adding more resources such as team members or contractors. Project managers can use tools like Monday.com, Asana, and ClickUp to implement this technique effectively.
Monday.com
Monday.com is a tool designed for project management that provides various features including Gantt charts, task dependencies, and resource allocation. These features can be utilized by project managers to effectively implement crashing. 
Monday.com PM software has features for tracking budgets, which can assist project managers in assessing the possibility of crashing and keeping an eye on project costs.
>> Check Out Monday.com >>
Asana

With Asana, project managers can utilize crashing techniques through task dependencies, resource allocation, and real-time updates as it's a project management tool based on the cloud. 
>> Try Out Asana >>
ClickUp

ClickUp is a software designed for project management that provides several features such as Gantt charts, task dependencies, and resource allocation that can aid in the implementation of crashing. 
By utilizing ClickUp, project managers can effectively visualize the critical path, allocate team members, and monitor progress in real-time.
Furthermore, ClickUp has features for tracking time and budget, which enables project managers to assess the effects of crashing on project expenses.
>> Check Out ClickUp >>
When To Use Crashing?
The term "crashing" is usually employed in situations where a project is running late and there is a possibility of failing to meet an important deadline. It's also utilized when the customer or interested parties demand the project to be finished earlier than the initial schedule.
Factors That Project Managers Should Consider When Deciding Whether To Crash A Project
When contemplating the decision to accelerate a project, project managers must take into account various aspects such as the expenses associated with increasing resources, the probable consequences on the project's overall quality, and the accessibility of resources. 
Instances where crashing would be suitable are exemplified by:
Event planning:

In the event that an upcoming occasion is drawing near and the organizers become aware that certain essential duties have fallen behind schedule, they may need to implement a strategy known as "crashing" in order to guarantee the event goes off without a hitch.
Construction projects:

In cases where a construction project is running late and the client requires the building to be finished by a certain date, the process of crashing may be required. 
This involves prioritizing critical tasks such as plumbing, electrical work, and painting to ensure completion within the given timeframe.
Software development:

In case of a software development project running behind schedule and nearing the deadline for product release, crashing could be inevitable to make sure that the product is launched on time without any delay.
Project managers must carefully evaluate the advantages, drawbacks, and potential hazards of accelerating a project before making the decision to do so. Additionally, they must guarantee that they possess the required resources to finish the task within the shortened time frame.
In general, project managers can benefit from utilizing crashing as a useful technique, provided that they exercise caution and use it in the appropriate manner.
>> Try Out Monday.com >>
Benefits Of Crashing
Project managers can enjoy various advantages like reduced time and cost through the process of crashing.  
Crashing is a technique that can speed up the completion of projects by compressing the project schedule. This method helps save valuable resources and time. 
In fields like construction or event planning, meeting tight deadlines is crucial, and project managers can benefit from the assistance that can ensure timely delivery of projects.
The act of crashing can be useful for project managers as it enables them to pinpoint critical path tasks that may pose a threat of potential delays, and subsequently, take immediate actions to resolve these issues and ensure the project stays on schedule.
To ensure that the project progresses smoothly, project managers can allocate additional resources to these tasks to ensure their timely completion without any delay. 
How Crashing Can Help Keep Projects On Track?
It should be emphasized that crashing, despite its benefits, can also bring about certain hazards and disadvantages. The inclusion of extra resources in crucial path tasks can be costly, thereby resulting in heightened expenses. 
Furthermore, it may result in a reduction in project quality or scope as the emphasis may be on finishing the project swiftly rather than comprehensively.
In addition, it could be difficult to promptly arrange for extra resources, which could put more pressure on the current team members.
To sum up, the use of crashing can yield substantial advantages in terms of saving time and money as well as ensuring project deadlines are met. 
Nonetheless, project managers should thoroughly evaluate the possible hazards and drawbacks prior to incorporating crashing methods in their projects.
>> Try Monday.com Today >>
Conclusion
To summarize, the strategy of crashing is employed in project management to decrease the duration of a project by introducing more resources to tasks on the critical path. 
This includes assigning more team members or contractors to accelerate the project's timeline without compromising its quality.
Monday.com, Asana, and ClickUp are tools for project management that can aid project managers in the implementation of crashing. These tools have features that enable the identification of critical path tasks, allocation of resources, progress monitoring, and cost tracking. 
They assist project managers in making informed decisions and guarantee that the project's duration is shortened without compromising quality by providing these functions.
It's important for project managers to have a clear understanding of the critical path method and its effective application through crashing. 
This knowledge will help them enhance their project management abilities and successfully complete projects that meet high-quality standards while staying on schedule and within budget.
>> Try Out Monday.com >>
This is a Partnered Post.