US said it is "deeply concerned" over the accusation made by Canadian Prime Minister Justin Trudeau, linking Indian government agents to the murder of Khalistani leader Hardeep Singh Nijjar in British Columbia in June.
"We are deeply concerned about the allegations referenced by Prime Minister Trudeau earlier today," US. National Security Council spokesperson Adrienne Watson said in a statement.
"We remain in regular contact with our Canadian partners. It is critical that Canada's investigation proceed and the perpetrators be brought to justice," Watson added.
Related Articles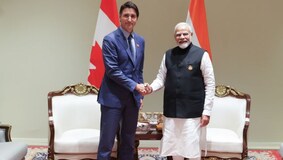 G20 Summit: Justin Trudeau assures PM Modi of action on Khalistanis, but cites freedom of expression, peaceful protest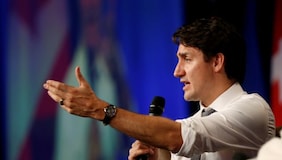 After being stranded for two days, Canada PM Justin Trudeau flies out of India
In an emergency statement of the House of Commons, Trudeau said any involvement of a foreign government in the killing of a "Canadian citizen was an unacceptable violation of our sovereignty."
Canada also said it was "actively pursuing credible allegations" linking Indian government agents to the murder of Nijjar.
"Canadian security agencies have been actively pursuing credible allegations of a potential link between agents of the government of India" and Nijjar's death, Trudeau said.
The Canadian PM further claimed that he had raised the murder directly with Prime Minister Narendra Modi on the sidelines of the G20 summit in New Delhi last week, and urged the government of India to "cooperate with Canada to get to the bottom of this matter."
Canada expels top Indian diplomat
After Trudeau's claim in the Canada's Parliament, the country's foreign minister Melanie Joly announced the expulsion of a "top Indian diplomat".
Joly alleged that the top diplomat had credible link to the murder of Nijjar.
'Absurd and motivated': India rejects Trudeau's claims
India rejected Trudeau's claim calling it "absurd and motivated".
The External Affairs Ministry of India in a statement said similar allegations were made by Trudeau to PM Modi at a meeting on 10 September and "were completely rejected".
"Such unsubstantiated allegations seek to shift the focus from Khalistani terrorists and extremists, who have been provided shelter in Canada and continue to threaten India's sovereignty and territorial integrity. The inaction of the Canadian government on this matter has been a long-standing and continuing concern," the statement said.
Who is Hardeep Singh Nijjar?
Hardeep Singh Nijjar was shot dead on 18 June in the parking lot of Guru Nanak Sikh Gurdwara in the town of Surrey in British Columbia. He was a Canadian citizen and was designated a terrorist by the Indian government in July 2020 for his involvement in pro-Khalistan activities.
With inputs from agencies