In UP's Muzaffarnagar district, a 50-year-old man has been booked for allegedly raping his seven-months pregnant daughter-in-law.
And his son, husband of the woman has been made co-accused in the FIR for his decision to abandon his wife by saying that after the rape, she has become 'his mother'.
The incident reportedly occurred on July 5th, when the accused allegedly forced his way into the 23-year-old victim's home at the time she was alone.
Related Articles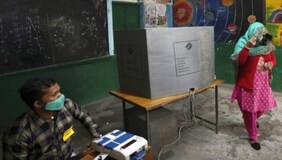 UP: Stage set for first I.N.D.I.A Alliance-BJP clash in Ghosi bypoll on Sept 5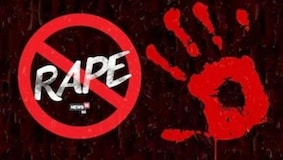 Darjeeling: Elderly rapes minor multiple times over a month, gave her Rs10 to stay quiet
He allegedly subjected her to sexual assault and warned her against reporting the incident, threatening her life.
The woman lodged a formal complaint with the police on September 7th, wherein she stated, "When I confided in my husband about the assault, he shockingly informed me that since his father had engaged with me inappropriately, we could no longer remain together as husband and wife. He claimed that I had now become his father's spouse."
Furthermore, she accused her husband of physically assaulting her and evicting her from their home.
"I endured this ordeal silently, driven by my desire to protect my dignity. Despite my requests, my husband unjustly refused to take me back, even though I had committed no wrongdoing. That is why I made the decision to pursue legal action," she explained.
Addressing the situation, the Station House Officer (SHO), Raghvandra Yadav, remarked, "A case has been registered against the father-in-law under the Indian Penal Code (IPC) sections 376 for rape and 506 for criminal intimidation, while the husband has been charged under section 323 for causing voluntary harm."