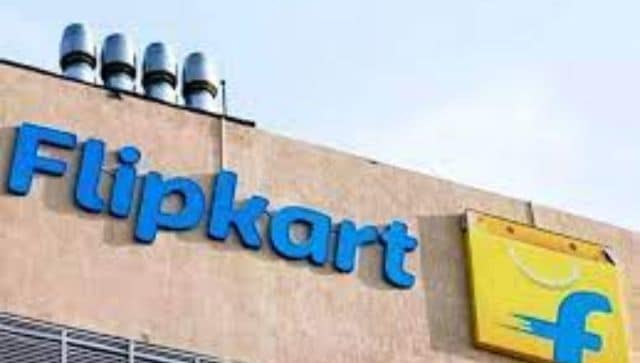 E-commerce giant Flipkart is going through a major reshuffle at its top management level. Adarsh Menon, who currently serves as the Senior Vice President (SVP) and Head of New Businesses, including Shopsy, Cleartrip, and ReCommerce, is believed to be quitting the company, according media reports.
Menon assumed his current role approximately 10 months ago, having previously served as the SVP and Head of Flipkart Wholesale and Walmart India for nearly a year. He has been associated with Flipkart for over eight years now, his LinkedIn profile states.
Besides Menon, the retail venture, owned by Walmart, has seen a flurry of exits. Two other senior executives are also believed to be leaving Flipkart. Chanakya Gupta, the Vice President (VP) of Strategic Partnerships and D2C Brand Accelerator (Flipkart Boost) is reportedly leaving after almost nine years at the company. Gupta held the position of VP and Head of Private Brands before his current role, and before joining Flipkart, he worked with Hindustan Unilever Ltd (HUL) for approximately nine years.
Related Articles
Centre takes action against top e-commerce platforms for selling seat belt alarm stopper clips
E-commerce firm Meesho lays off 251 employees, nearly 15% of its existing workforce
Menon too worked with Hindustan Unilever Ltd before joining Flipkart.
Another top executive, Ravish Kumar Sinha, SVP, is also said to be exiting Flipkart. Sinha was the leader of the Fulfillment Service Group and Central Functions Group. He was also responsible to enhance the customer experience and drive growth. Prior to joining Flipkart, Sinha was with Yahoo for over 13 years, his LinkedIn profile shows. Interestingly, all three, Sinha, Gupta and Menon are leaving Flipkart after eight years with the retail giant. Their next move is still unclear.
In April, Utkarsh B, the chief architect at the company also quit Flipkart after over a decade at the company. He had joined from Amazon in December 2010. And in December 2021, Ranjith Boyanapalli had quit Flipkart to start his own venture, Flash.
The exits come soon after Flipkart said it will buy back employee stock options (ESOP) worth about $700 million from employees as a part of its move to separate full ownership of payments and financial services unicorn PhonePe, in a move to retain talent.
The full value of the buyback was estimated to be worth $700 million, as reported earlier.
The US-based retail major, which owns Flipkart, has said that the Indian e-commerce marketplace is benefitting from investments in infrastructure made in the last three years and is riding on India's strong economic forecasts.
Read all the Latest News, Trending News, Cricket News, Bollywood News,
India News and Entertainment News here. Follow us on Facebook, Twitter and Instagram.