It is often seen, that during festivals, women spend most of the time in the kitchen. They do not get an opportunity to interact with the guests. Usually, this is the routine but, when brother visits on Bhai Dooj one does not like to stay occupied in the kitchen all the time. But it is also important to cook tasty food for brother on Bhai Dooj.
To get rid of this problem, you can prepare some semi-cooked snacks in advance and refrigerate them. You can cook them in a short time when the brother arrives. Let's know the recipe for such snacks.
Taco Roll –
Ready-made tacos are available in the market. Bring them, prepare their stuffing and store them in an air-tight container in the refrigerator. When the brother visits, make and offer tacos rolls.
If you don't want to use readymade tacos, knead the flour at home, make small thin rotis, and stuff the filling. It doesn't exactly taste like a taco but, is definitely a healthy option.
To make it, finely chop vegetables like onion, carrot, leaf cabbage, cucumber and tomato and put them in the refrigerator. While making them, first apply pizza sauce and mayo on the tacos or bread and add vegetables on top. Add pepper, oregano and salt and serve. It is served cold.
Paneer Tikka Masala –
For paneer tikka, cut paneer, onion, red-green capsicum and marinate it in the spices and curd. Now thread them on skewers and refrigerate them. Serve hot by grilling directly or frying on a pan when the brother arrives.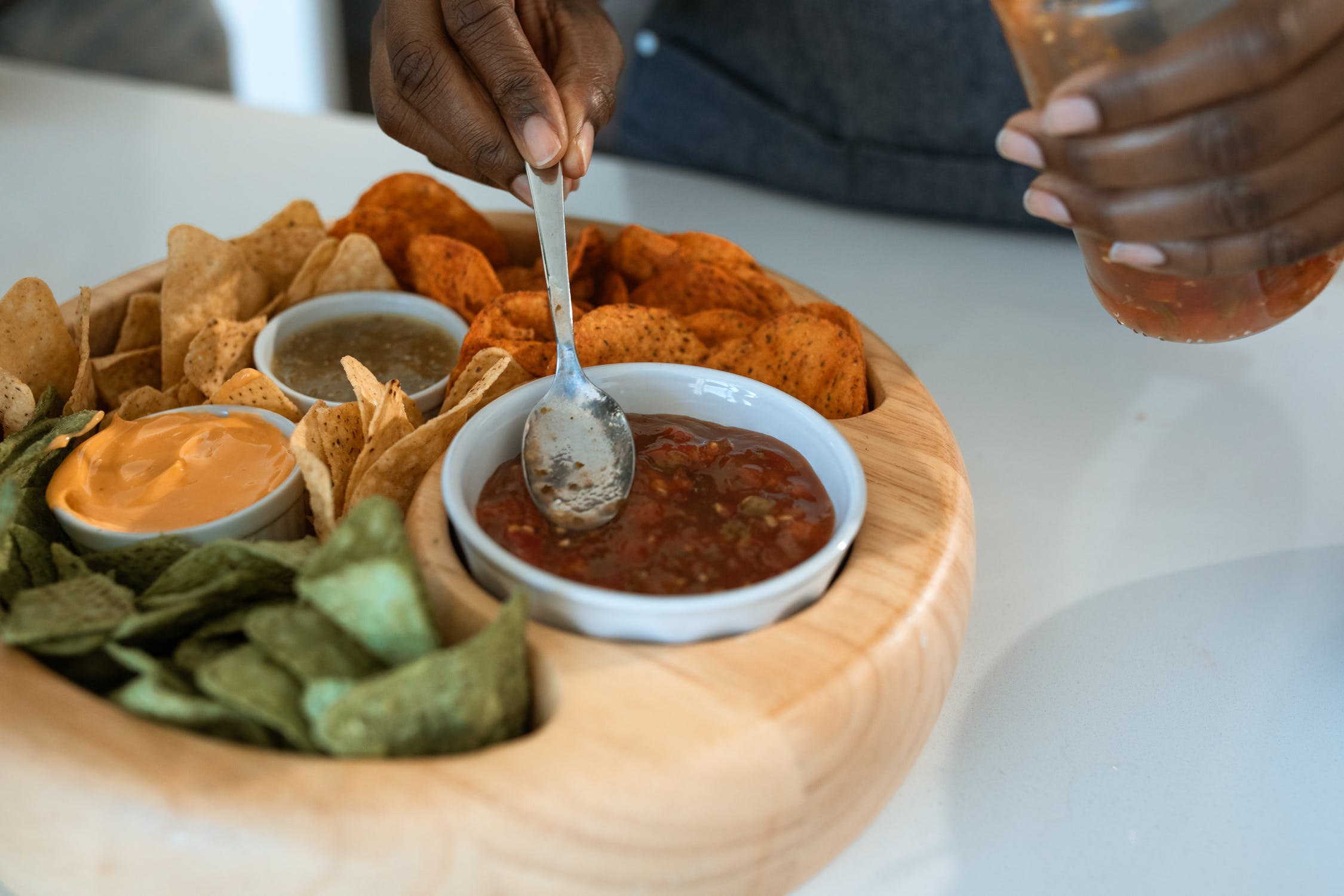 Similarly, you can also make lentils and rajma kebabs. For this, soak lentils and rajma in equal quantities. Boil them the next morning and grind them in a mixer. Now add paneer, onion, salt, coriander, green chilies, garam masala to this mixture, and make tikkis and put them in the refrigerator. Bake them and offer them when the brother arrives.
Try this too –
Dips and chutneys enhance the taste of any food. Make them in advance and put them in a glass container and serve with any kind of snacks.

Dahi Bada is one such recipe which can be prepared and stored. Also make sweet chutney and store it.

Any type of Tikki or kebab can be prepared in advance and refrigerated and baked and offered when the brother arrives.

Kheer or vermicelli can also be made a day in advance. They are liked by all.