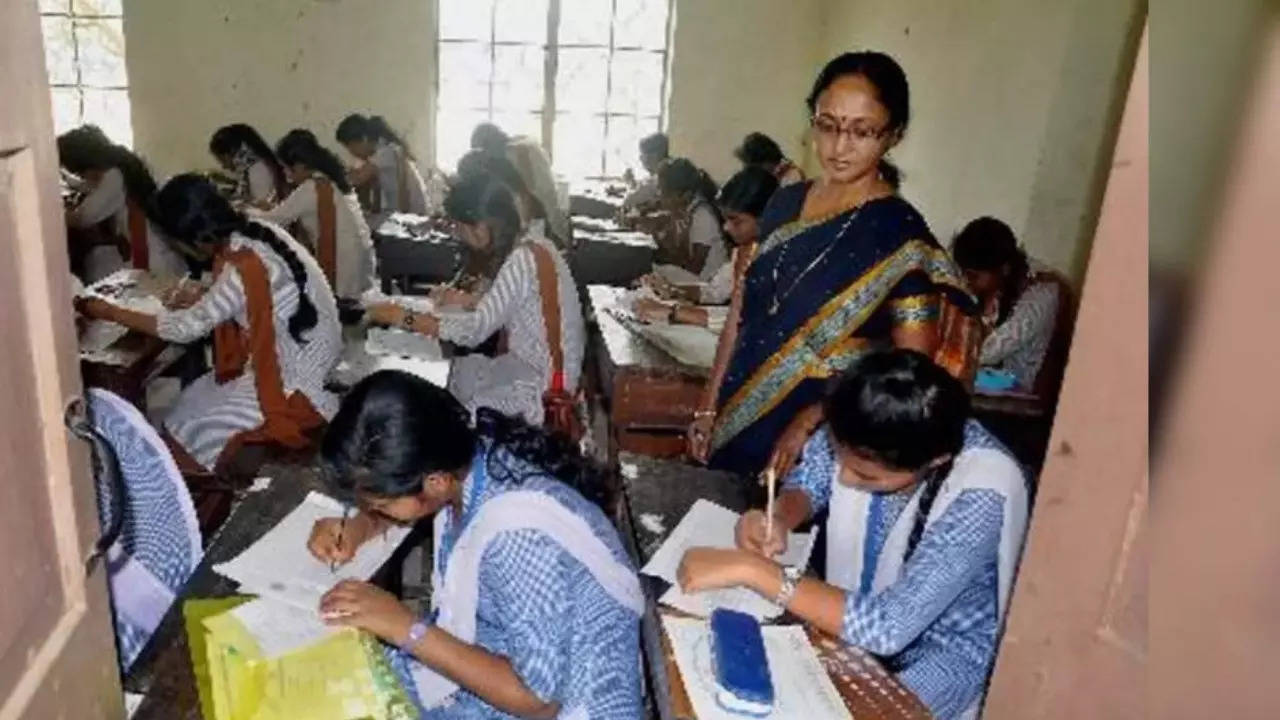 HYDERABAD: A 15-year-old from Hyderabad ran away with her boyfriend from a different caste two years ago when she discovered that her parents had gotten wind of their relationship. When police caught the duo and brought her home, the family refused to take her in. Authorities sent the girl to a children's home in the city and she resumed school.
That was her story until Class 12 results of the Telangana State Board of Intermediate Education were announced last week. The teenager scored 945 out of 1,000 to top her class in Kallam Anji Reddy Vocational Junior College.
"A month or two ago, I resumed talking to my parents. They were happy about my marks and asked me to return home," she said.
Many stories of hope and dreams amid hardship
A teenager who left home for love and has now topped her class in 12th. A 16-year-old who wants to study aeronautical engineering, inspired by Indian-origin American astronaut Sunita Williams. Another girl who cleared the SSC exam with 7.8 cumulative grade point average and wants to enlist in the Army in four years, "and be like those officers in the film 'Uri'".
There are several stories of hope at the state-run shelter home in the city. The shelter's 25-plus orphans and other children who wrote this year's SSC and Intermediate exams – class 10 and 12 – scored a higher pass percentage than before and secured good grades too. "I haven't really thought if I will go back home," said the 17-year-old who eloped two years ago, was rescued by cops and brought to the shelter after her family refused to take her in. She aspires to be a professor in mathematics. "I want to do BCom first as it will allow me to study and take up an accountancy side job. I want to go back home after I start earning."
Her guardians at the shelter home said she was always smart, and never allowed the trauma of family rejection to become a hindrance. She had scored full marks in her Class 10 final exams, but dropped out of school when the fear of separation from the one she loved blindsided her judgment.
"I cannot really say my education would have ended had I been with my partner. He knew I loved maths and would have encouraged me. But of course, I would have had to work and do all things alone," she said. An orphan girl with 9.7 grade points in SSC has two goals and no time to waste: "crack the IIT entrance test and then the UPSC civil services exam. "I want to be an IAS officer and give back to the women and child welfare department because this is my home," she said.
Some were circumspect about the future. Like this girl who scored 716 out of 1,000 in her finals. She and her sister lost their family years ago – their mother was arrested for killing their father, and the kids landed in the shelter. "To forget, I read a lot and hope to meet my favourite author Sudha Murty one day and work for Infosys," she said.
The women and child welfare department is planning to enrol the children in coaching programmes for JEE and NEET.