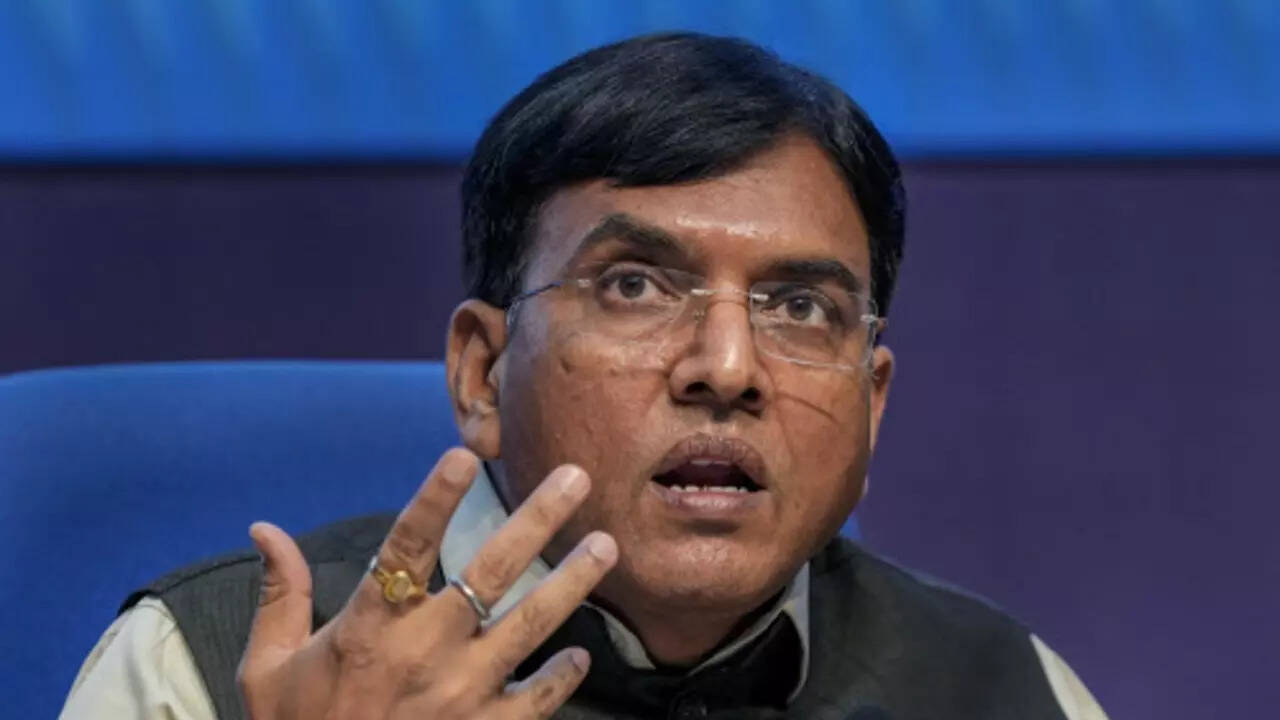 PATNA: The state has targeted all the eligible and willing beneficiaries to administer the first dose of Covid-19 vaccine by November 30 with stress on those who are eligible, but not willing to take the shots. In a survey conducted in Bihar, nearly 10 lakh people were found to have refused jabs.
At a meeting with state health ministers, Union health minister Mansukh Mandaviya on Thursday instructed them to strengthen the 'Har Ghar Dastak' campaign and ensure that every eligible beneficiary takes both the doses of Covid-19 vaccines.
As per the state health department's data, there are 7.43 crore beneficiaries in Bihar and 69.4% of them had taken the first dose and 39.4% both the doses till November 10. State Health Society additional executive director Animesh Kumar Parashar said they were already carrying out 'Har Ghar Dastak' campaign and 8200 mobile bikes were used in a special drive on November 7 to vaccinate the beneficiaries.
Parashar said apart from the 10 lakh those who refused, nearly 30 lakh eligible beneficiaries were found pregnant women and many of them were also hesitant in taking vaccines. "We will focus on vaccinating pregnant women on November 13, as they will be coming to the health centres for antenatal check-up as a part of Pradhan Mantri Surakshit Matritva Abhiyaan. Healthcare workers will counsel such women and ensure that they take their doses," said Parashar.
He further said that the department was roping in various development partners like WHO and UNICEF to push such beneficiaries to take the vaccines.
An official in the health department said several such beneficiaries were residing in one hamlet. "Few people also avoided vaccination because of the festivals. Now we expect them to take their shots," he said.