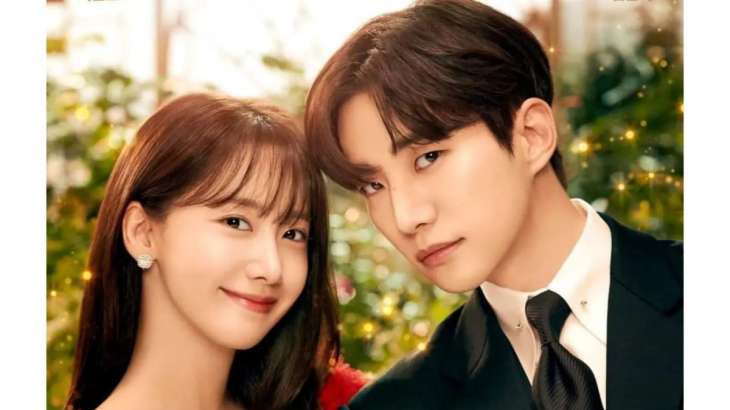 JTBC's upcoming drama King The Land has unveiled its new poster and it features SNSD member Lim YoonA and 2 PM member Lee Jun-ho. The drama centers on Cheon Sa-rang, who is compelled to smile warmly all the time, and Goo Won, who despises happiness and smiling. The story revolves around these two characters and their journey while working together in the same hotel.
In the poster, one can see the dazzling chemistry between Go Woon and Cheon Rang. Lee Jun-ho shows Go Won's tough personality with no smile on his face, while Lim YoonA shows off a fresh and sweet smile like the Smile Queen nickname given to her in the drama. The text in the poster read, "The magic of love that will save you," which raises viewers' anticipation for the chemistry between Gu Won and Sa Rang who will introduce their sweet love story. As "Sa Rang" means "love" and "Gu Won" means "salvation," this is also a pun on the characters' names.
The production team of King The Land stated, "Please look forward to the whole process of Go Won and Cheon Sa Rang, who lived completely different worlds, meeting, understanding each other's world and giving magical responses. 
Previously, they even released the teaser for the drama as well. It begins with Gu Won and Cheon Rang's encounter. While Go Won has a stiff smile, Cheon Rang smiles freely at him. They don't seem to mind each other but it is sure that they will always be running into each other. But, they constantly bicker and decide that they do not want to run into each other anymore. They fall into problems but their support for each other helps them grow personally and professionally as well. 
The romance drama is all set to premiere on June 17 and for international fans, the series will stream on OTT platform Netflix. 
Latest Entertainment News