Approximately 2.74 million international visitors came to Singapore in 2020. Since then, Covid-19 restrictions have put many travel plans on hold. Now that the situation is better, countries are reopening their borders. Recently, Singapore announced that vaccinated travelers from certain countries, including India, are welcome to enter without a quarantine period or stay-home notice.
Once safely in Singapore, you'll find plenty of fun-filled and fascinating things to do. From food to shopping to art to historical locations and more. Here's a Singapore travel guide to the top travel tips you should know before taking a vacation. Also check out some of our Singapore tour packages.
1. Food
In Singapore, you'll find Michelin-starred restaurants as well as other establishments serving cuisine from all over the world. It is a good idea not to plan to only eat in restaurants, though. Singapore street food is famous for good reasons. There are over one hundred hawker centres across the city serving delicious meals that you must try. Some stalls are so in demand that you may have to stand in line to be served. A few of the most popular dishes are Hainanese Chicken Rice, wok-fried noodles and fried carrot cake. To ensure good sanitation and hygiene, look for the SG Clean quality sign.
2. Public transport
Singapore's Mass Rapid Transit (MRT) subway system is the fastest way to get around the city. It's convenient for tourists who visit Singapore because many popular destinations are located near MRT stations. Your hotel will probably have an MRT map, which will come in handy when planning an outing. Or you can download this one before you travel. You can consider getting a Singapore Tourist Pass, which offers wallet-friendly and unlimited rides for specified durations. Of course, Singapore also has taxis and ride-hailing services such as Grab and Tada. Finally, there are great walking tours for you to get up close with popular areas such as Chinatown, Little India and Marina Bay.
3. Locations
Many Singapore locations give you a flavour of the city's vibrant lifestyle and diversity. Before arriving, it's best to list the main areas and decide which ones interest you. Marina Bay in central Singapore is a must-visit. Here, you can see Gardens by the Bay, a park with giant artificial tree structures. Then, you can visit the Art Science Museum and later check out breathtaking views from the SkyPark. Do plan to take photographs with the Merlion, a half mermaid-half lion figure and a mythical symbol of Singapore. Apart from Marina Bay, other iconic Singapore locations include Chinatown, where you can find historic temples and trendy boutiques. You can visit Clark Quay to relax by the waterfront or try bungee jumping in the evening. These are just a few of the many fascinating sights of Singapore.
4. Festivals
When in Singapore, you can also witness many festivals being celebrated in style. You should check the festival calendar before you arrive. This will let you know which ones are occurring during the time of your visit. Here's a list of public holidays, which is a good starting point. The Chinese New Year is a grand festival when locals exchange gifts and decorate their homes, with lion and dragon dances on the streets. The Lantern Festival, at the end of the new year celebrations, is when hundreds of lanterns light up the night sky. Others include the Dragon Boat Festival, Singapore National Day, and the Singapore Art Festival. There are also celebrations with an Indian flavour, such as Diwali, Pongal and Thaipusam.
5. Travel Insurance
It's always sensible to have comprehensive travel insurance before your trip. This keeps you protected and worry-free. It is one of the Singapore travel tips that should be emphasised. There are many types of travel insurance that can cover a range of uncertainties.
To begin with, you can consider insurance that compensates you for lost luggage and flight cancellations. Travel health insurance covers medical emergencies. There is also insurance against accidents and theft. Many insurers offer comprehensive group policies to cover all the people travelling. With the right insurance in place, those planning Singapore travel from India will be set to have a great time in one of the safest and cleanest cities in Asia.
6. Booking in Advance
The best-planned holidays can be ruined if you have to wait in line for hours. Even worse, you could discover that events you're looking forward to are sold out. The best way to prevent this from happening is to book in advance. This makes even more sense if you're travelling during a popular season, when there's bound to be a rush. If you're taking a tour package, check with the tour operator about what is included and what is not.
Other tourists planning to visit Singapore can visit online sites that let you book before the trip. For example, you can book admission to the Marina Sands observation deck, a cable car ride, and tickets for museums and gardens. You can also check out Singapore Formula One packages. Restaurants, shows, concerts and other attractions also have websites you can check for advance bookings. These small steps can make a big difference to your enjoyment of a Singapore vacation.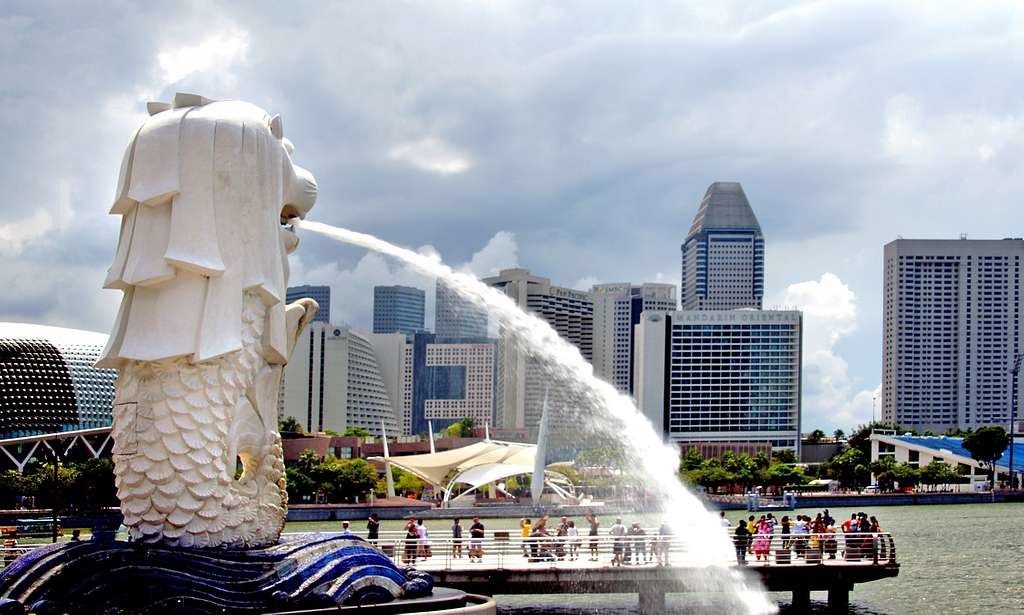 7. Following the Rules
Singapore prides itself on being one of the cleanest cities. To maintain this standard, it has strict rules and regulations. There are severe penalties for actions such as spitting in public, sticking chewing gum outdoors, littering and smoking in certain areas. You may even have to pay a fine for not flushing the toilet. Before your Singapore vacation, find out what's permissible and what's not. At all times, respect traffic laws and maintain decorum.
If you keep the above Singapore travel tips in mind before you begin your journey, you're sure to have a great holiday. Singapore is a melting pot of cosmopolitan culture, and you'll always want to return to savour even more experiences. Here are some of our Singapore tour packages.