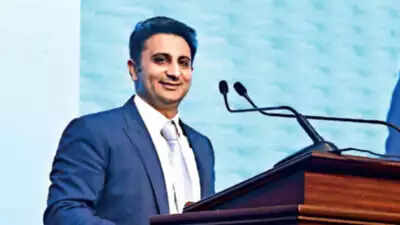 New Delhi: Even as China is grappling with a massive wave of Covid infections, Serum Institute of India (SII) CEO Adar Poonawalla on Thursday said India does not have anything to worry about considering its high vaccine coverage, the efficacy of the doses and overall preparedness.
Speaking to ET Now on the sidelines of the World Economic Forum in Davos, Poonawalla said that India is very well prepared even if another Covid wave hits the country.
"Given our vaccine coverage of more than 90 per cent, given the fact that we use very good, effective vaccines, the way we handled the pandemic we're in a very good position," he said.
He said the investments made in India in terms of testing, healthcare workers, hospital beds and vaccine capacity during the previous round of infections will help the country combat any future waves.
Talking about the ravaging Covid wave in China, which has triggered a health crisis in the country, the SII CEO said that it's important for China to bounce back from the pandemic since the world is dependent on the country.
He added that Serum is trying to offer its vaccines to the Covid-hit country.
"The world is dependent [on China] in terms of supply chains, raw materials and chemicals, minerals, so many things. So we are in fact trying to even offer some of our good vaccines to China. Let's see if they respond positively," he said, adding that his company has not received a positive response from Beijing yet.
He said that China needs a very good and effective booster dose like Covovax, which works against the Omicron variant.
SII's Covovax is manufactured through technology transfer from Novavax.
It has been approved by the European Medicines Agency for conditional marketing authorization and was granted emergency-use listing by the World Health Organization (WHO) on December 17, 2021.