When Shazam! dropped back in 2019, it was a pleasant surprise for fans of the superhero genre and DCEU, given how dark the other films from the franchise were. Shazam! worked, thanks to how light it was with its tone and treatment, and along with some goofy humour, had a lot of heart. While the film was about Billy Batson (Asher Angel) finding his calling and becoming the titular hero Shazam at its core, the narrative saw him trying to find his biological parents while finding an unlikely gang that ends up becoming his new family. The sequel, Shazam! Fury of the Gods tries to expand the story of the kids who turn into superheroes when they utter the word "Shazam!". But while it broadens the canvas, raises the stakes and doubles on the humour, it seems to have lost that heart that was unique to this title.
A lot has happened since we last met Billy and his gang. The kids have grown; with some even wondering if they'll have to move out of their foster home. Their alter-egos — the crime-fighting superheroes — have caused a lot of collateral damage and earned the nickname of The Philadelphia Fiascos. If what's happening on their personal and professional front isn't enough, the daughters of Atlas, Hespera (a brilliant Helen Mirren), Kalypso (a criminally under-utilised Lucy Liu) and Anthea (a charming Rachel Zegler) raid Earth, as always, to wreck havoc. With Shazam, the wizard's staff, a golden apple which doubles as a Pandora's box, building a dome over Philadelphia, and a reason to "take back" their powers from our heroes, they do what most of the villains in superhero films do: destroy a city.
Shazam! Fury of the Gods (English)
Director: David F. Sandberg
Cast: Zachary Levi, Helen Mirren, Lucy Liu, Djimon Hounsou, Asher Angel, Jack Dylan Grazer, Rachel Zegler, Adam Brody
Runtime: 130 minutes
Storyline: Our titular hero and his foster siblings must fight the daughters of Atlas to save the world, and in due course, come to terms with their identities
While their antics are anything but unique, what works is their serious, world-ending conduct that's met with genuinely silly and hilarious responses from our heroes. It's the constant flow of jokes at their own expense that softens the blow of Shazam! Fury of the Gods being a forgetful film when compared to its superior predecessor. The film, to its credit, tries to build a sub-plot out of Billy almost turning 18 which might mean he will have to leave his new family. There's also another storyline of him trying to keep the team together while everyone else wants to go their own way. But the film doesn't really play to these tropes and instead swarms us with an overload of information. Even if we discount the stuffed exposition — courtesy of the daughters of Atlas — there's still a lot of data force-fed to kill time.
Unlike the first film which concentrated more on Billy's journey, the sequel has his adult persona (played by the dependable Zachary Levi) stealing screen space. But it's the incongruity with their personalities that comes as an unwelcoming surprise when they are technically supposed to be the same person internally. Shazam, in one of several pop-culture references laced throughout the film, brings up the Fast and the Furious films to point out the importance of family, but the sequel is a far cry from the bonding and relationships that made the 2019 film unique. Freddy (Jack Dylan Grazer), who gets the most time on-screen after Shazam, has his first tryst with romance. Billy, on the other hand, is suffering from imposter syndrome. But all of these are milked for humour instead of turning them into building blocks for their character arcs.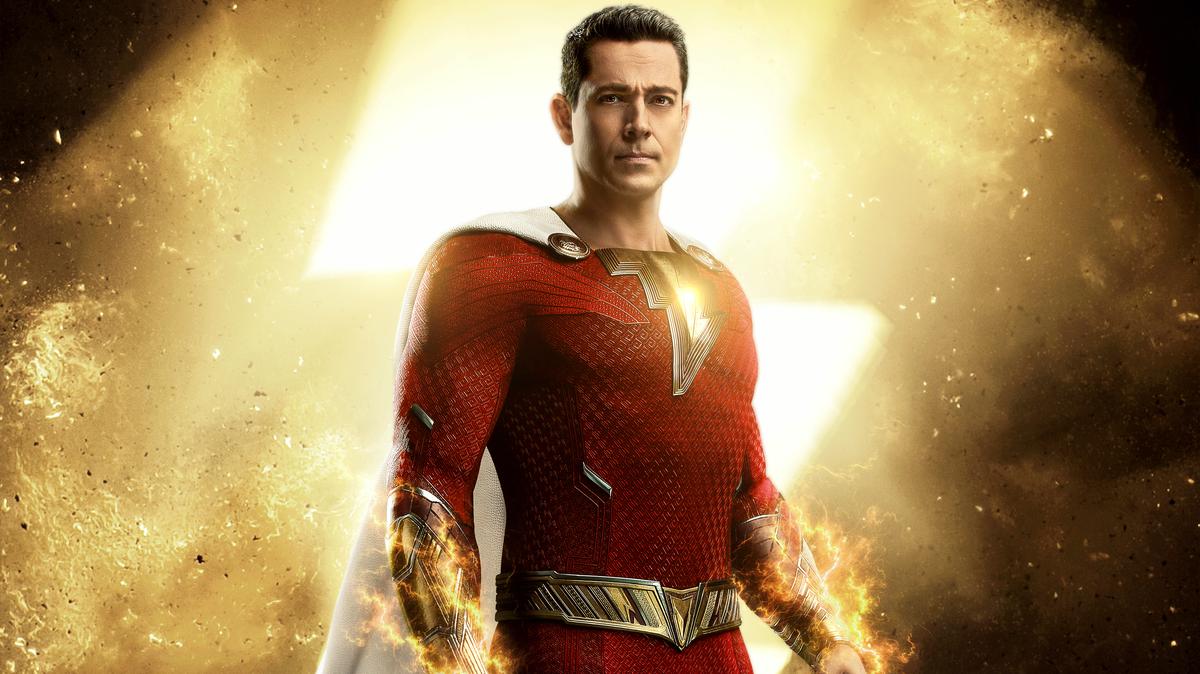 However, widening the canvas, despite its disadvantages, does come in handy to create bite-sized fun moments. Like the magical carpet from Aladdin and The Cloak of Levitation from Doctor Strange, we get a magical pen christened Steve; a scene involving its goof-up transcribing a letter that's read out loud by Mirren's character happens to be one of the best sequences in the film. Speaking about the goofball humour, it's ironically Djimon Hounsou's Shazam that makes us laugh the most. Similar to Shifu from Kung Fu Panda, Shazam, the last surviving member of the Council of Wizards, who bestowed his powers on Billy, is constantly made to reconsider his decision and they collectively make up the most hilarious sequences.
With some brilliant CGI which is visibly more than the first film, along with a number of film references — even ones from the opposite camp — (read: the MCU) and some witty humour to wrap it up, Shazam! Fury of the Gods tries its best to keep us entertained. But when you're made to find respite in unicorns munching skittles… you know the film is in troubled waters. Completely lost in focus and doing very little to push the franchise further, the sequel is an unsatisfactory addition that comes close to just being saved by its own charm. With DC's cinematic journey up for a soft reboot, it's unclear if we will get to see the shenanigans of Shazam and his family again. But if this is going to be their swan song, they better be ready to face the fury of the fans!
Shazam! Fury of the Gods is currently running in theatres