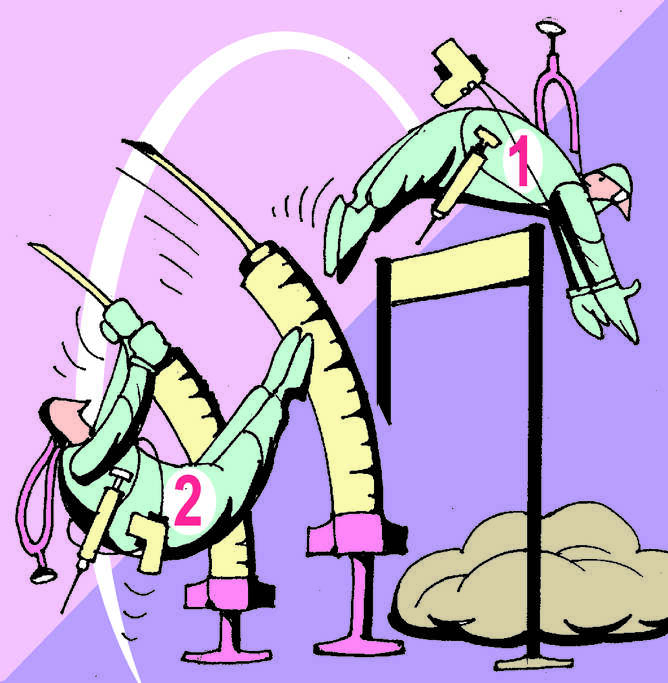 India is entering another phase in the anti-Covid fight with daily aggregate second doses on the verge of outnumbering first doses nationally and already exceeding first doses in many states. Most states now have single-dosed at least 50% of adults; Himachal became the first state to cross 50% adult coverage on both doses. Cumulative vaccination doses have also crossed 90 crore, signalling a sort of a halfway mark in vaccinations given the total adult population of 94 crore. With daily vaccination in September averaging 79 lakh, the challenge of fully vaccinating adults looks possible by early 2022.
The same enthusiasm for enrolling recipients for the first dose must be sustained for the second dose too. Countries like Israel, the US and UK are already offering third doses despite criticism from experts. With India now planning to meet its Covax commitments, vaccine production and supply must keep scaling up. India has to simultaneously satisfy both the domestic and international constituencies going forward, given the Delta variant continuing to wreak huge damage abroad.
Covaxin remains the worry. Its average daily jabs rose to 9 lakh between September 20 and October 3 compared to 7 lakh in the fortnight prior. Bharat Biotech has promised to supply 5.5 crore doses in October, which would make available 18 lakh jabs daily, allowing the company to meet around 20% of India's vaccination burden. BB must also press hard on WHO approval. With international travel resuming, vaccine passports have become reality. Many Indians, 10.4 crore doses and counting, have opted for the atmanirbhar Covaxin, but their international travel prospects aren't looking good. WHO approval would be a starting point for persuading all countries to accept Covaxin.
Alongside second-dosing adults, the next vaccination challenge will be to first-dose children. That a clutch of vaccines – Covaxin, Corbevax, Covovax – is undergoing trials on children is reassuring. ZyCov-D is set for rollout and children above 12 are expected to be its beneficiaries. But its limited production numbers and three-dose regimen will require all vaccines in trials presently to pull their weight together to ensure speedy child immunisation. Currently, authorities are lacking the confidence to fully reopen schools until the festival season is over. India has done well in vaccination but the general disregard for masking in public could end up robbing those gains. This is also the moment for intensive surveillance of breakthrough infections to study waning immunity, which triggered the booster shot debate in the West.