New Delhi: If there's been one flagship smartphone that stole all the limelight in 2022, it has to be the Samsung Galaxy S22 Ultra. Even as the Galaxy S22 Ultra looks similar to the outgoing Galaxy S21 Ultra, there are significant changes that are more than what meets the eye. This is also the reason why it took me almost three months to write its review and it is hands down impressive! Whether it's the stellar cameras, the build quality, or the overall powerful user experience, this smartphone does feel like a complete package. Also, this is the first time that a Galaxy S series flagship has been launched with the Qualcomm Snapdragon SoC instead of Exynos chipsets in India.
Those who were disheartened to know that Samsung had done away with its iconic Galaxy Notes lineup after the launch of the Samsung Galaxy Note 20 Ultra in 2020 would know that Samsung had revived the immensely popular Galaxy Note series. In fact, the Galaxy S22 Ultra is a marriage of the Galaxy S lineup with the retired Galaxy Note series. The Galaxy Note 22 Ultra has absorbed the goodness of the features, and design and the added sweetness here is courtesy of the S Pen which also brings productivity to the Galaxy S series for the first time! It is undoubtedly a pricey proposition with a starting price tag of Rs 1,09,999 for the 12GB + 256GB storage model. What makes the Galaxy S22 Ultra an impressive package? Find out in my comprehensive review.
Samsung Galaxy S22 Ultra Design, Display, Looks And Build
As I mentioned earlier, the Galaxy S22 Ultra has a design heavily borrowed from the now-retired Galaxy Note line and it looks nothing like its smaller siblings, the Galaxy S22 and the Galaxy S22+ which are more lightweight and handy devices. The Galaxy S22 Ultra is a flagship device that has a real stage presence. The overall design is a familiar Samsung design that is completed with metal and glass and hardware that doesn't disappoint either. However, the microSD card slot is missing this time which might annoy some people. 
Samsung has made use of an armor aluminium frame to make the Galaxy S22 Ultra-sturdy and also added a layer of Corning Gorilla Glass Victus+ on the rear, and yet commendably managed to keep it lighter than its biggest rival, the Apple iPhone 13 Pro Max. However, as with all glass-bodied smartphones, investing in a good case is highly recommended to increase safety as well as a grip on the phone. Also, this definitely is a two-handed device for people with small hands. A good thing is that the volume rockers and power key have good tactile feedback have a solid build.
The design of the camera module at the back is a welcome change from last year's Galaxy S21 series even as its smaller siblings, the Galaxy S22 and Galaxy S22+ still follow the same design language. This time, the camera bumps just rise from the rear plate of the device housed and there is no clutter around them.
Thanks to the refreshed camera design, upgrading to the Galaxy S22 Ultra will give a more polished feel. There is a downside to the camera design too — the camera rings always seem to have some dust around and they gather it all very quickly and cleaning them is a bit of a task. This device is big and has a matte finish but that does not make it not slippery. Yes, there is a layer of Gorilla Glass Victus+ on both the rear and front, but still, it is not recommended to use the Ultra without slapping a screen protector and a protective back cover.
Now, Samsung has been the undisputed leader in making AMOLED displays for years together and this flagship undoubtedly has the company's best in class AMOLED screen with a dynamic refresh rate of 120Hz. The display is reminiscent of the Galaxy Note 20 Ultra with curved sides and flat bottom and top and also boasts HDR10+ and has a peak brightness of 1750 nits. To make things easier under extreme lighting conditions, there's a VisionBooster technology that boosts colours and contrast. Samsung's Vision Booster technology is one of its stand-out features and it works by dynamically adjusting the tones and improving the screen colours and contrast under direct sunlight. One would keep in mind that this feature does not work when "Eye Comfort" feature is turned on and that is a bummer.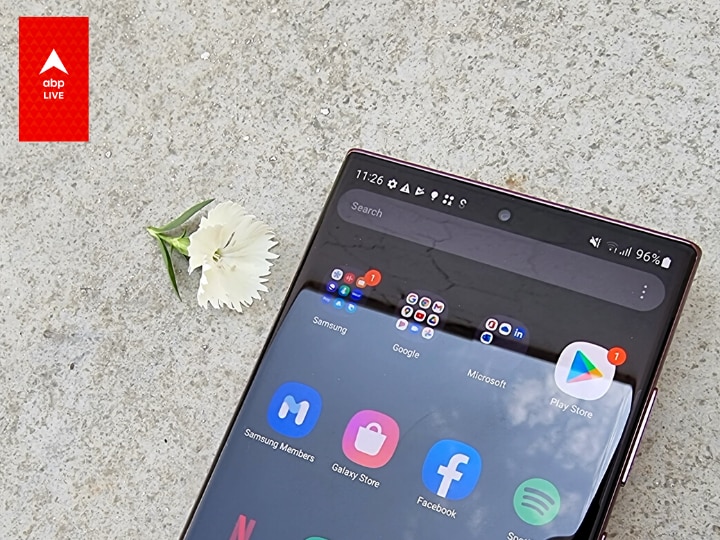 We all know that Samsung has included the S Pen with the Galaxy S22 Ultra this time as it is more responsive and at least 70 per cent faster with less latency than the previous-gen styluses. A good thing is that the S Pen also has an IP68 rating for water and dust resistance, but as I mentioned above, the camera rings are dust magnets.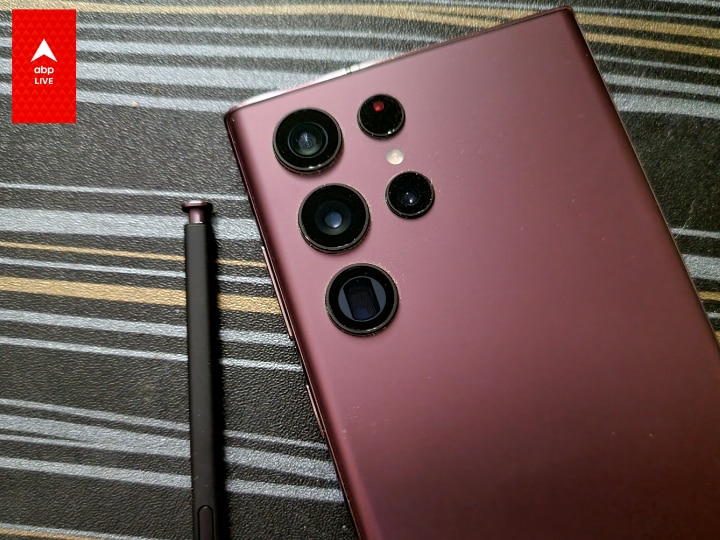 Samsung Galaxy S22 Ultra Camera
Samsung brought remarkable cameras to the market with the Galaxy S21 Ultra and this time too, the cameras in the S22 Ultra are excellent. How does the Galaxy S22 Ultra's camera stack up when compared to its predecessor? Well, Samsung hasn't changed much and there is a versatile quad-camera set-up at the rear dominated by a 108MP primary sensor that produces nona-binned images by default, a 12MP ultra-wide-angle sensor with a 120-degree field of view, two 10MP sensors and for video calling and selfies, there is a 40MP front sensor housed in hole-punch cutout.
Images shot in daylight were brilliant and had a very good dynamic range. The camera's autofocus was sharp and colours accuracy was on point. However, as with other Samsung phones, some of you may find the images a little saturated when compared with the likes of other flagships like Oppo Find X Pro or iPhone 13 Pro. Talking about more saturated pictures, it is not too strong to look unrealistic and ruin pictures. The images had good exposure and great white balance in daylight.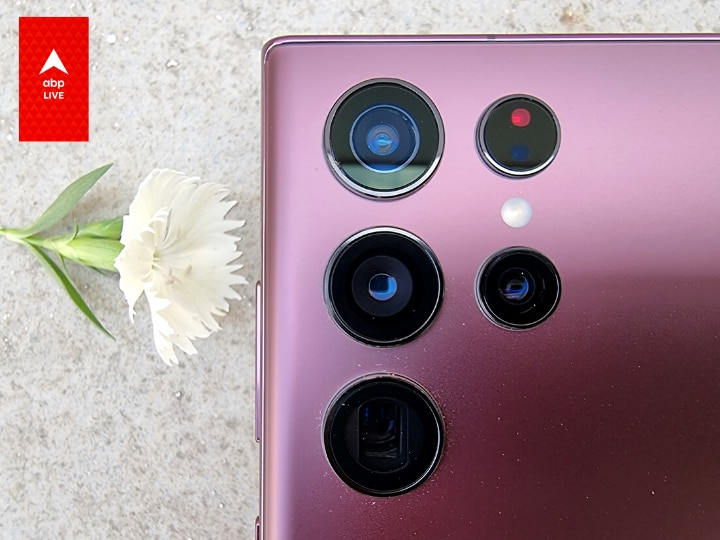 I was a little disappointed with the HDR images though as some parts of the images were underexposed, thus, rendering an unnatural look to the pictures. In terms of macro shots, the Galaxy S22 Ultra gave enough details, colours and white balance. I think night photography is what separates the flagship models from the "flagship killers" and the Galaxy S22 Ultra's imaging in low light worked well even without the help of the night mode. However, some of the pictures had a slight red tint to them, but low-light imaging was nevertheless good. Each of the zoom cameras on the Galaxy S22 Ultra performs well outdoors and in well-lit scenes.
Portrait imaging on this device was a charm, it's definitely a notch higher than last year's S21 Ultra. For portraits, the camera turns to the 3x telephoto sensor automatically, but there is an option to jump to the primary sensor. Portrait shots on the Galaxy S22 Ultra had clear and great edge separation. Samsung is relying on NPU which lets the camera differentiate faces from the background to capture better background and foreground separation. I tested the camera under different lighting conditions and some of the samples are below: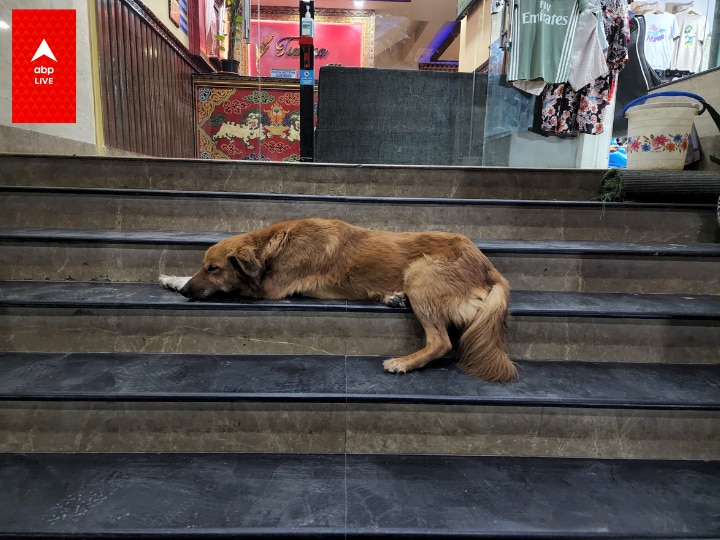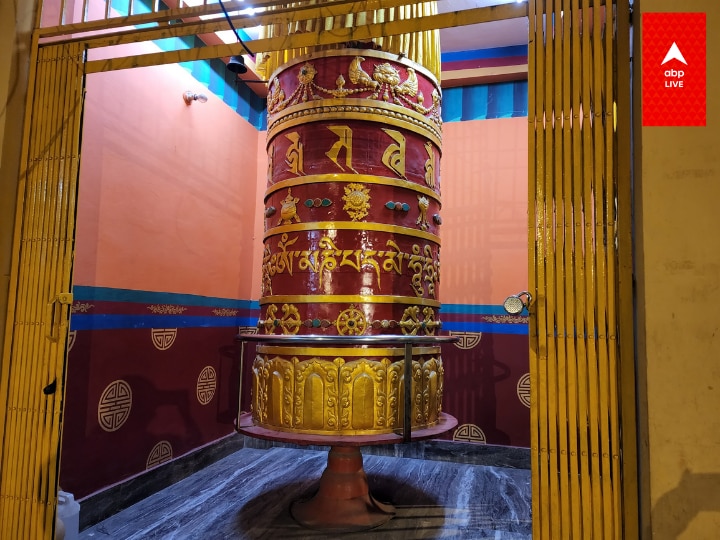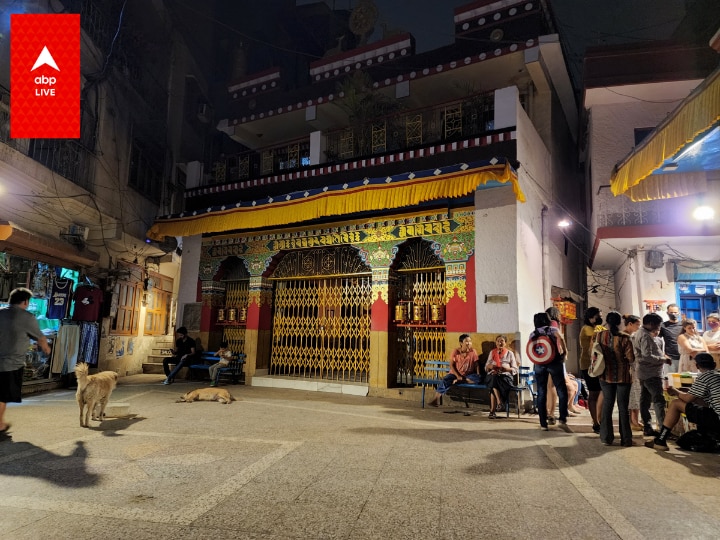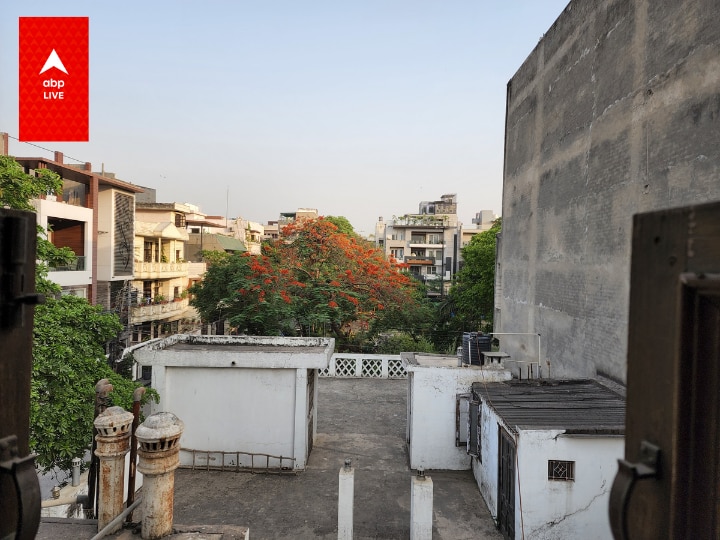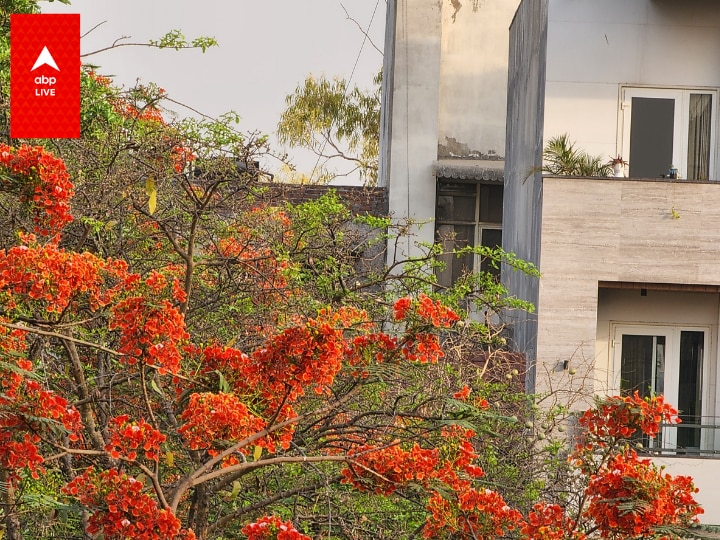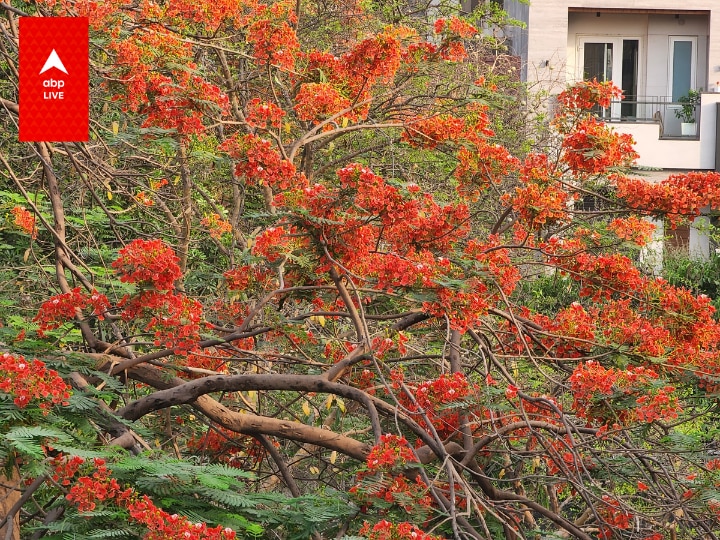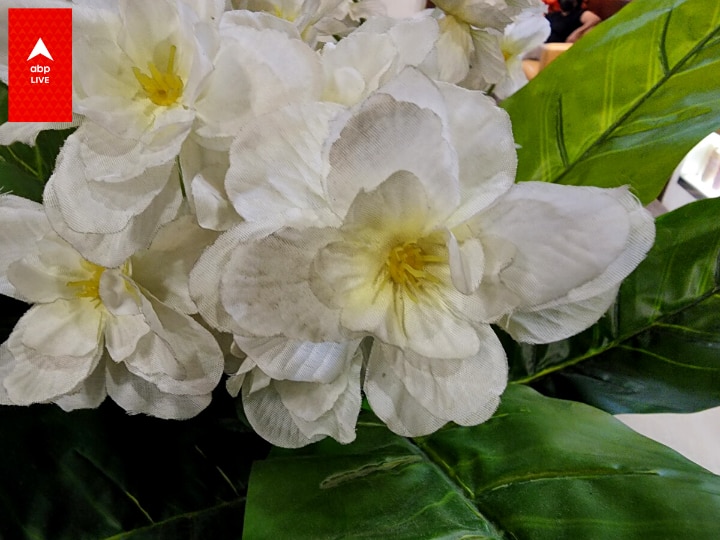 Galaxy S22 Ultra Battery And Performance
The Samsung Galaxy S22 Ultra was snappy during my usage and there were lags or stutters even when I played games and ran multiple apps in the background. This could be attributed to the top-tier 4nm Qualcomm Snapdragon 8 Gen 1 SoC, a first for a Samsung flagship to ship with Snapdragon chipset in India. Samsung is also offering its proprietary 4nm Exynos 2200 SoCs in other regions. The smartphone packs in 12GB of RAM which helped in ultra smooth multi-tasking and switching between multiple apps. There is an ultrasonic fingerprint sensor under the display which is snappy and accurate. Face recognition too was fairly quick this time. 
The Galaxy S22 Ultra packs in a hefty 5,000 mAH battery, but is it enough to power a beast like this? Well, Samsung claims it can last over a day in typical usage scenario, but I found it to last a day and a half on average usage that included browsing multiple apps, checking emails, running Spotify and social media apps. An issue with the device was the battery getting warm — I felt the upper half of the phone getting warm to touch during extended video browsing and playing games and sometimes while charging the device too. Even though the company says that Galaxy S22 Ultra supports 45W fast charging, one needs to purchase a charger as the phone does not ship with a charging brick.
Samsung claims that the Galaxy S22 Ultra supports 45W fast charging, provided you purchase a compatible charger separately. Samsung didn't send me its own charger to verify the claim. I plugged in using my 68W USB-PD standard charger and it took 30 minutes to charge the S22 Ultra from zero to 50 per cent, which is decent. The battery also depleted faster when the phone got warm.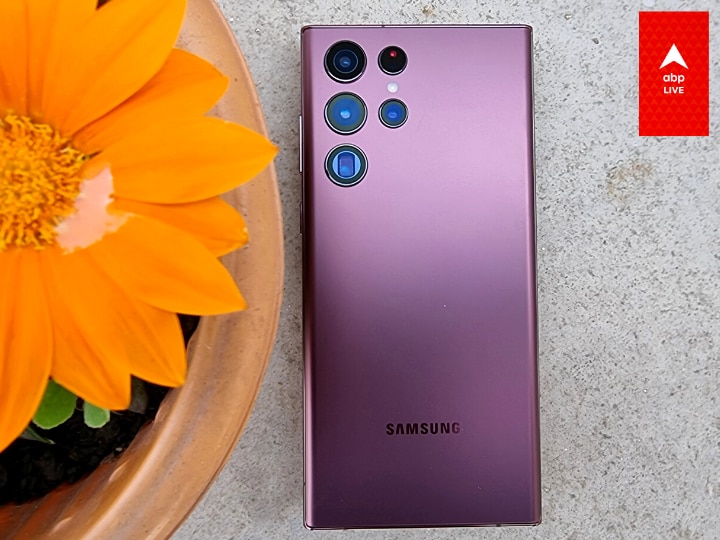 We all know how Samsung's proprietary One UI has been polished and it is safe to say that One UI 4.1 that the Galaxy S22 Ultra runs on is perhaps the best custom Android skin out there. The Galaxy S22 Ultra runs Android 12 OS-based One UI 4.1 out of the box and I quickly got the March security patch during my use. The company has recently also announced four years of OS upgrades and five years of security updates for the Galaxy S22 series, which makes the S22 Ultra kind of future-proof. The only complaint I have with One UI is the spamming pop-ups on the Galaxy Store and My Galaxy that kept appearing from time to time.
Samsung Galaxy S22 Ultra Final Verdict
Those looking to invest in this device may be deterred by the ultra-premium price tag. However, the Samsung Galaxy S22 Ultra is better than the now-retired Note and any Galaxy S series phone and that is due to the merger of the Note and Galaxy S series. The S22 Ultra is a powerful flagship that brings ample productivity, courtesy of the bundled S Pen and paired with capable cameras and a gorgeous display, the smartphone does not have a clear opponent in the market right now.