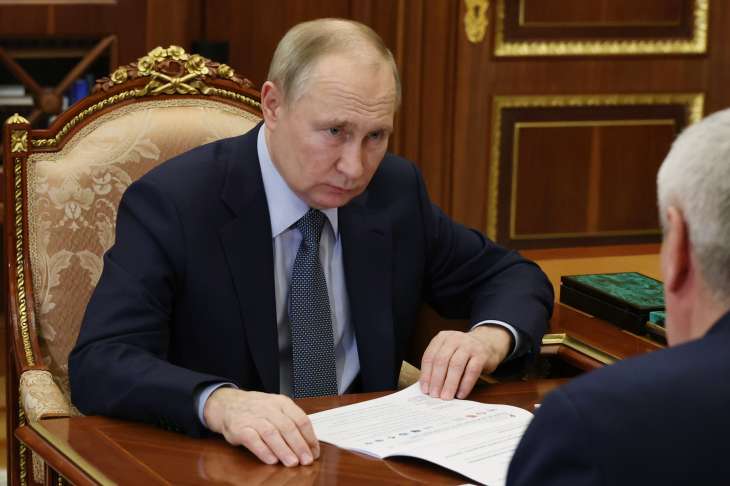 Russia-Ukraine war: The US Intelligence Community had warned in its 'Annual Threat Assessment' report released on Wednesday that Russian President Vladimir Putin might use nuclear weapons to end the Ukraine war. The report suggested that Putin might involve the Western countries led by the US in the conflict in Ukraine to regain the favour of the public.
Additionally, the report stated that Putin's decision to increase his involvement in the war might be due to the belief that the US is employing Ukraine as a substitute to undermine Russia.
The US Intelligence Community also asserted that the Ukraine war is reshaping the geo-political dynamics and the equations of China and Russia with the West going through a change. It added that how the conflict and its consequent geopolitical spillover will unfold remain highly uncertain. 
Russia targets Ukraine's energy infrastructure facilities
Russia has launched a missile attack on various cities in Ukraine, primarily targeting energy infrastructure facilities. This comes just a day after the US intelligence community warned that Russian President Vladimir Putin could use nuclear weapons to end the Ukraine war.
The widespread missile attack, which lasted several hours, was the first of such magnitude in three weeks. Although residential buildings were reportedly hit, Ukrainian officials have not yet confirmed any casualties.
Ukraine, specifically the capital Kyiv, experienced violent disruptions characterized by explosions and loud air raid sirens. Vitali Klitschko, the city's mayor, reported that the Holosiivskyi district had been affected by the explosions, and emergency services were heading to the location to deal with the situation.
In the northeastern region of Kharkiv, 15 missiles hit the city and caused damage to residential buildings. The governor of Kharkiv, Oleh Syniehubov, indicated that further details about the scale of destruction and any potential injuries in Ukraine's second-largest city would be disclosed shortly.
FAQs:
Q1: What is the conflict between Russia and Ukraine about?

In 2014 when Russia annexed Crimea from Ukraine, the conflict between Russia and Ukraine began. Russia again invaded Ukraine in 2022 and has been going on since.
Q2: How has the conflict affected Ukraine?

The conflict has had a significant impact on Ukraine, both economically and socially. The fighting has resulted in the displacement of millions of people, with many fleeing their homes to escape the violence. Additionally, the war has damaged critical infrastructure, including healthcare facilities, schools, and water treatment plants, leaving many without basic necessities.
ALSO READ: Russia Ukraine War: Moscow says airstrikes in Kyiv destroyed tanks donated by West
Latest World News