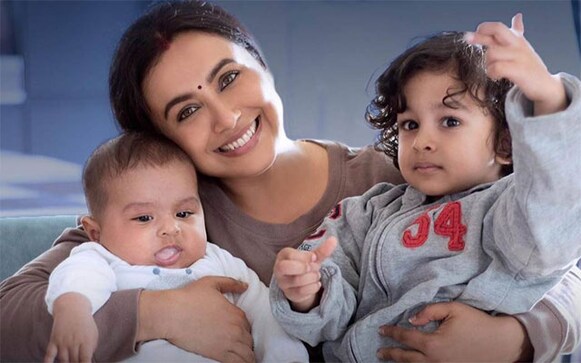 As soon as Rani Mukerji's Mrs Chatterjee Vs Norway debuted on the Netflix , the movie started to do well all over again like the way it did at the theatres. It is currently trending at the second position on Netflix India's movies section. Also, the film's genre restricted its box office performance to an extent, but the Rani Mukerji starrer is getting its due on the digital platform. Filmmaker Ashima Chibber's movie Mrs Chatterjee Vs Norway starring Rani Mukerji revolves around a mother's fight for her two young children who were literally snatched away from her on the grounds of bad parenting by the Norway Children's Welfare Program. The movie talks about Norway's controversial Child Welfare Services.
From real to real, Rani Mukerji's Mrs Chatterjee Vs Norway touches the heart of all. Debika Chatterjee (Rani Mukerji) was labelled not only as mentally unfit by the Norwegian government, but she was also called a bad, careless and irresponsible mother. Inspired by the real life case of Sagarika Chakraborty and based on her autobiography, The Journey of a Mother, which tells the true tale of an Indian couple whose children were separated from them by the Norwegian Childcare system (Barnevernet) in 2011. Since it is based on a true story, there are many mothers who can relate to this. And most importantly the film shows the difficulties of bringing up young children in a foreign country with no support system and no house help. Having house helps at home is considered to be normal in India, but in a foreign country it is a luxury which not many can afford.
Mrs Chatterjee Vs Norway is based on a real story
Related Articles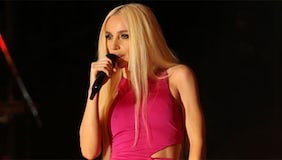 Turkish pop singer Gulsen handed a 10-month suspended sentence over joke on religious schools
Kennedy Teaser: Anurag Kashyap's love for noir continues with Rahul Bhat and Sunny Leone's thriller
The story of a fearless mother from Birati, Sagarika Chakraborty who fought against Norway to get back her children will soon be on the silver screen. Sagarika Chakraborty's custody war for her two kids had then hit the headlines, both in India and Norway, in 2012.  Mrs Chatterjee Vs Norway is actually inspired by real-life events and a story of a mother and her struggle to get her children back. The story of the movie is based on the life and battle of an Indian mother named Sagarika in Norway. Titled Mrs Chatterjee Vs Norway is based on Sagarika's book The Journey Of A Mother. She is a woman who stood up against the government of Norway to fight for the right to be reunited with her children after they were taken away from her and placed in foster care and were told that they will not be returned until the age of 18.
Focuses on real issues
Rani Mukerji played the role of Sagarika Chakraborty who married geophysicist Anurup Bhattacharya and the couple moved to Norway and gave birth to her first child who turned out to be autistic. Her son Abhigyaan was soon placed in a kindergarten. The Birati girl had never ventured out of the country before her marriage to geophysicist Anurup Bhattacharya that took her to Norway. But when her children were taken away by the Child Welfare Services (CWS) in Stavanger – on ground of neglect and emotional disconnect. Sagarika then was a very young mother who was struggling with two children in a foreign country. She took on the Norwegian government in a legal battle till she got her children back. The physical and emotional abuse by Sagarika's husband is also shown in a subtle way in the movie.
The place where Rani Mukerji says, "I and a good mother or bad mother that I don't know, but I am a mother and I want my children back." To all the cinema lovers who believes in good content, I would say just go and watch what Sagarika had gone through if not for anything else.
Read all the Latest News, Trending News, Cricket News, Bollywood News, India News and Entertainment News here. Follow us on Facebook, Twitter and Instagram.