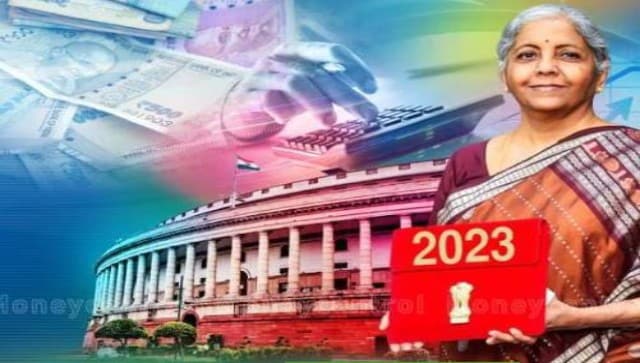 The real estate sector has been a sunshine sector for the economy during the pandemic, overcoming the disruption and registering record high purchase activity. This growth momentum is expected to continue well into 2023 and beyond, bolstering the country's long-term economic outlook and post-pandemic recovery.
This makes the Union Budget 2023-24 critical for the sector and the larger economic landscape – and here are some policy measures that can help drive the sector's growth.
Lower taxes, greater ease of access to credit
The upcoming Budget must look at measures such as revising the 80C tax deductions on the principal repayment, which currently stands at Rs 1.5 lakh, and increasing the annual tax exemption on housing loan interest from the current Rs 2 lakh to Rs 5 lakh. This tax cap has not been revised since the 2016-17 fiscal and doing so now will help provide some much-needed relief to buyers, who find their home ownership plans affected by ongoing inflationary pressures.
Reintroducing tax savings on the purchase of second homes would be a good move that would make property purchase an even more lucrative investment opportunity.
A GST reduction for under-construction properties in the Union Budget 2023-24 will be beneficial in making homebuying more affordable for the end-customer. Given the crunch in available housing inventory, there has been a surge in the demand for ready-to-move-in properties over the past couple of months. Reducing the GST burden for under-construction properties is a good way to kick-start a virtuous cycle that sustains the housing demand in the long run.
Incentivizing developers
Budget 2023 should look at incentivising developers to complete projects faster. With the demand for ready-to-move-in properties surging over the past two years, there is a major demand-supply mismatch between available inventory and demand at present. By providing tax incentives and subsidies for timely completion of projects, the supply of ready-to-move-in housing units could keep pace with the demand.
Given that real estate is amongst the largest employment generators, it might also generate employment opportunities for millions of people.
The upcoming Budget can also look at reducing the taxes on key raw materials such as cement, steel, and wood for the real estate sector. This will reduce the price of construction and allow developers to build homes more affordably, not only increasing the supply of housing units but contributing to the vision of providing 'Housing for All'.
Providing easier access of credit to developers will also help improve the number and quality of residential units available in the market.
Investment in infrastructure
Due to urbanization, there is greater stress on resources in bigger/metro cities. Infrastructural development has not kept pace with the increase in workforce in these cities.
2023 budget could include measures to support rapid infrastructure development. Creating more city centres with startup hubs will reduce pressure from top 3-4 cities which have seen crazy urbanization in the last 5 years leading to a meteoric rise in rental and property values. It would help retain talent in other cities and towns thereby enabling innovation and growth at scale.
Simplifying GST laws for startups would also be a welcome step as current tax laws and calculation makes the whole process very complex and many startups struggle with compliance issues.
All of these steps will need at least 5-10 years. So, the government should look at long-term planning and not just steps that will help in short terms.
Real estate is a major contributor to the Indian economy, as a significant source of revenue for the government and a major employment generator. The upcoming Union Budget is a great opportunity to supercharge the sector's growth momentum and ensure that, regardless of the global economic challenges, India remains on track to become a $5 trillion economy within this decade.
(The writer is Co Founder and CTO, NoBroker, tech-based brokerage-free real estate platform. He tweets @akhil10s @nobrokercom)
Read all the Latest News, Trending News, Cricket News, Bollywood News,
India News and Entertainment News here. Follow us on Facebook, Twitter and Instagram.