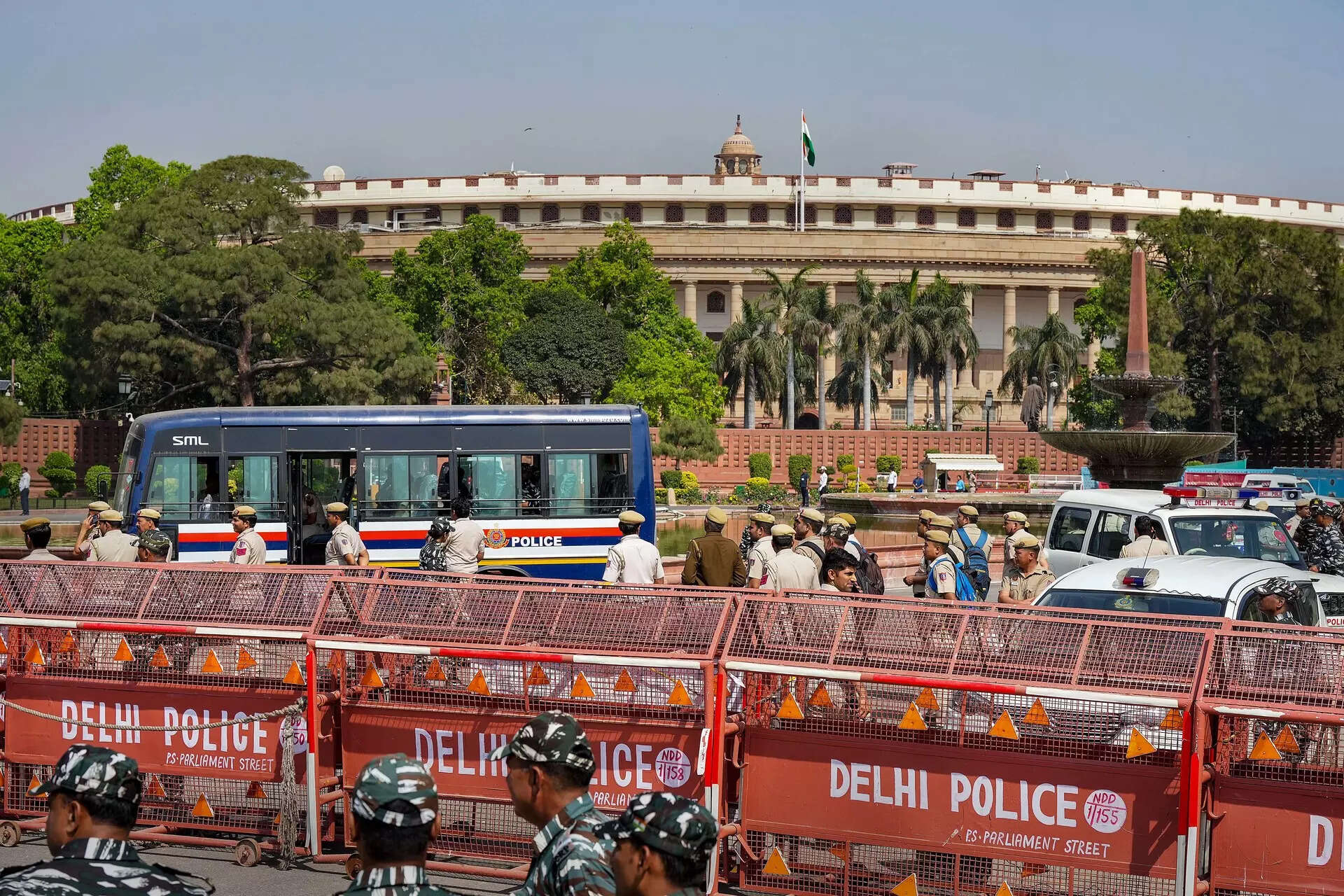 NEW DELHI: The new Parliament building nearing completion won't just have new features, even the staff deployed at both the Lok Sabha and Rajya Sabha will adorn new uniforms. The staff in both the Houses will have one uniform, which will be in sync with "Indian culture", like marshals with Manipuri turbans, sources said. Currently, the staff in the two Houses wear different uniforms.
Officials said the government plans to inaugurate the new Parliament building before the monsoon session. A committee has also been set up to shortlist the invitees for the mega event and all preparatory works are in full swing. For example, in an internal circular, the Lok Sabha secretariat said a committee of officials of both the Houses has been tasked with "procurement of uniforms of Parliament and to suggest the best possible manner to procure the same keeping in view the scheduled inaugural ceremony of the new Parliament building and upcoming Monsoon Session".
The new uniform has been designed by the National Institute of Fashion Technology (NIFT).
Moreover, training of all the Parliament staff on "behaviour, work ethics and familiarisation with the new parliament building" are being held.
TOI on April 28 had reported how the central public works department (CPWD) had invited bids for "floral arrangement and decoration" of the new Parliament building with an estimated cost of around Rs 13.48 lakh. The successful bidder will have to make the arrangement in three days when the government decides the date for inauguration.