Love Paris? Who doesn't? But before you get on that flight to Paris, make sure you know a few essential things about Paris, its people and the culture. So here's a list of 10 important things you must know before going to to Paris – The City of Love!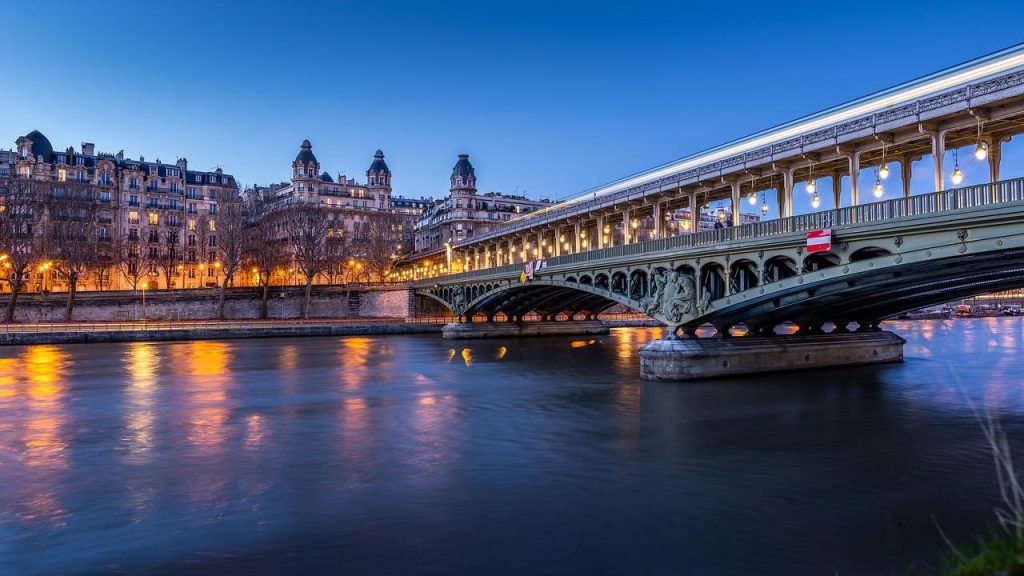 Here's everything to know before going to Paris:
1. They do speak English!
A few years ago, tourists visiting Paris used to find it hard to communicate with locals as very few of them spoke English. But with the growing influence of American culture, they have been increasingly adopting the English language. Although they aren't big fans of the English language, they still make an effort to understand you, especially if you ask them in French. Parisians usually prefer speaking in their native – French.
2. Smoke anywhere and everywhere
Parisians smoke a lot. And by that we mean you will find men and women of all ages smoking on the streets while walking, eating etc. It is estimated that you will find 350 million tons of cigarette butts on the streets of Paris in a year. Paris will remind you of those classic French movies with men and women smoking cigarettes and looking fabulous at the same time.
3. Cheese, wine and bread are BAE!
You will find large amounts of cheese at Parisian supermarkets. Paris also has specialised cheese stores selling different varieties of cheeses. The cheese you find here is made from cow, goat or sheep's milk. Every type of cheese is unique, with surprising names, history and origins. Along with cheese, you can have freshly baked bread from one of  the boulangeries (bakery) and enjoy your bread with cheese and wine. Paris is famous for its wines with different assortments and types, including red, white, rose, dry, semi-dry etc.
4. Maps and directions
Now that we have Google maps, it's fairly easy to move around the city. But with 20 districts and streets sharing similar names that you can't pronounce, things can get tricky. Luckily in Paris, you will find maps displayed at all metro and bus stations so that you can figure your way out. Public transport is also readily available and preferred by locals. You can also rent public bikes traveling to and fro from one station to another.
5. Fashion is in the blood!
Parisians love their fashion. Being the fashion capital of the world, Paris is indeed full of fashionable people. You will find both men and women on the streets dressed exceptionally well, even during regular workdays. Men in elegant suits and women in gorgeous dresses can be seen here. So, while you are in Paris, make sure you dress well and look fashionable to match the Parisian fashion standards, just like Emily in Paris.
6. Pay to pee
While you are at a restaurant, having lunch or dinner, you can use their toilet. But, if you are outside and want to relieve yourself, you will have to pay 0.5 euros for using a public toilet. Do not expect the toilet to be clean just because you paid half a euro. Use at your own risk.
7. Parisians and food
Restaurants in Paris can burn a hole in your pocket. You will find several expensive restaurants here. For the Parisians, food is not just about eating. It is an experience in itself. Parisians socialise and enjoy the ambiance of the restaurant where they are eating. Any good restaurant will be expensive but will offer you an authentic French experience with great food and wine. You must also try the desserts here as they look and taste delicious. Portion sizes are neither too large nor small. It's just perfect and satisfying. Eating here is not just a biological experience but also a social one. So, some good company with great French food and wine will surely make your day. Do not think twice before eating at a fancy restaurant as it will definitely be worth it.
When it comes to diets, Parisians are not a fan of the western concept of dieting. They usually eat in moderation and are blessed with good genes that help keep their weight in check.
8. Running in Paris
Paris is great for outdoor running. The sidewalks are wide enough for you to run and not bump into others. The weather is pleasant, and you can enjoy watching the skies change colour as you run while the sun is setting. Paris also has beautiful parks where you can run and enjoy the weather. The parks once inspired great writers and philosophers and are a great place to unwind after a quick run. So, make sure you take care of your health by running while in Paris.
9. Don't visit in August
In fact, everything in Europe shuts in August, especially in countries like France, Italy and Spain. People usually leave for vacations in August. But, if you want to enjoy Paris in peace without many Parisian crowds, August might be one of the best times to visit. Paris is great during December with all the Christmas cheer and beautiful in spring, but August is also not bad.
10. Pleasantries are encouraged
Make sure you say Bonjour (good morning), Bonsoir (good evening) and Au Revoir (goodbye) every time you enter or exit a restaurant/shop. Speaking a bit of French is totally encouraged here. Parisians love it when outsiders try to adopt their culture. Locals here are polite with each other, maintaining civic standards. It is perfectly normal to smile at strangers and greet them with a Bonjour. Make sure you remember the words 'pardon' (I'm sorry) when you want them to repeat what they said and s'il vous plait ( please ) when you need something. Learn a few easy words, and you are all set for your Paris tour!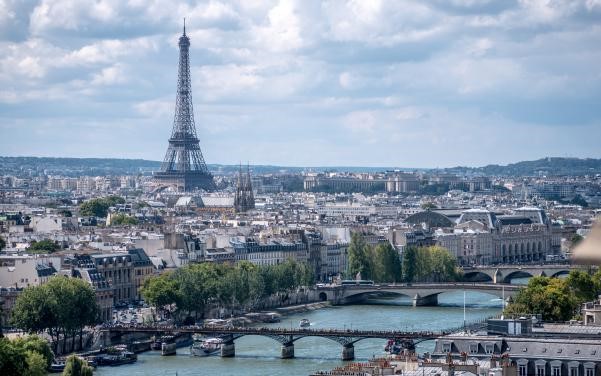 FAQs
Q. Do I need to know French while visiting Paris?
A. Parisians understand English, although they prefer speaking in their own language. It is advisable to learn a few essential French words before going to Paris to get familiar with the language and culture. This will also help you enjoy your trip better.
Q. What is the best time to visit Paris?
A. Paris is beautiful most of the year. Paris is most popular in the summer and winter. This is when maximum tourists visit. In August, Parisians go on vacation; hence, many shops and restaurants may be shut during this month. Spring is also a perfect time to visit Paris.