India's Bharat Forge and Kalyani Strategic Systems to Foster Expansion of Company's Global Reach and Range of Armoured Vehicles to Serve Global Customers
London. Paramount, the leading global aerospace and technology company headquartered in the UAE, announced on September 14, a broadening of its development and manufacturing partnership with Indian industrial conglomerate, Bharat Forge Ltd and Kalyani Strategic Systems, to produce a wider range of armoured vehicles in India for Paramount's global customers.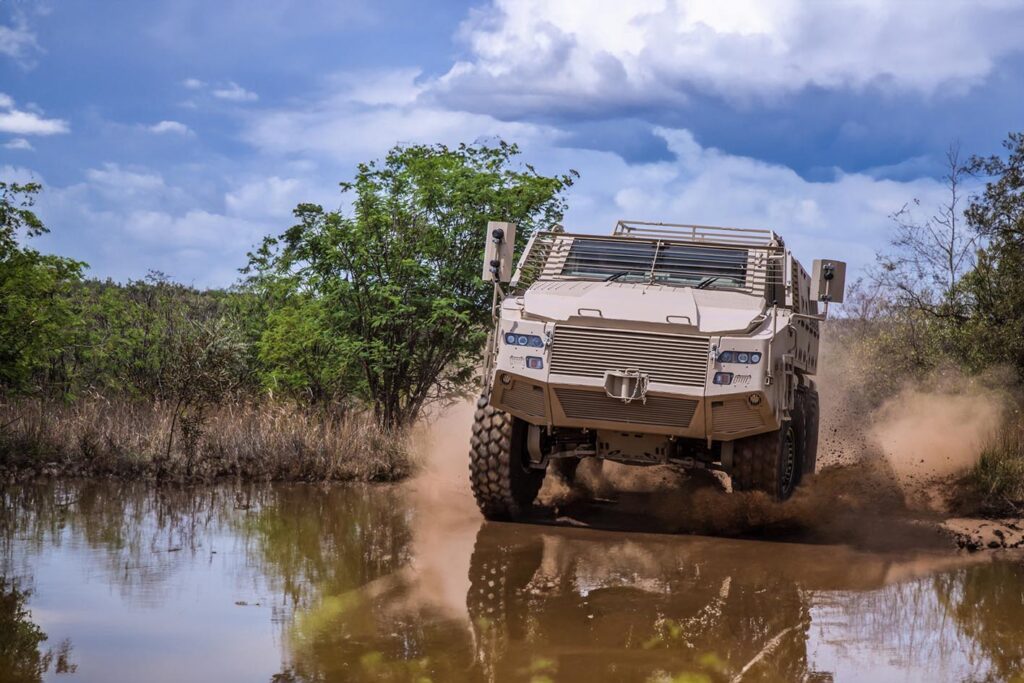 The existing industrial partnership between Paramount and India-based engineering and technology conglomerate Bharat Forge Ltd and its subsidiary, Kalyani Strategic Systems, has to date resulted in the successful development and production of large volumes of the locally-made KM4 armoured vehicles for the Indian Army.
Announced at the London-based Defence and Security Equipment International Conference (DSEI 2023), the companies are looking to leverage the strong industrial capabilities and engineering excellence of the Kalyani Strategic Systems to develop and manufacture armoured vehicles for Paramount's global customers, in step with Paramount's continued global expansion and production strategy.
Paramount Global CEO Steve Griessel stated, "The global armoured vehicle market is undergoing a monumental shift and within such a dynamic environment, our partnership with Kalyani Strategic Systems has become ever more strategic. We are excited to broaden our partnership to include the development and production of 4×4 and 6×6 Infantry Combat Vehicles for customers around the world. We are very proud that our partnership is growing from strength to strength."
Neelesh Tungar, President – Defence, Bharat Forge Ltd, expressed, "We at Kalyani Strategic Systems have come a long way in developing and scaling-up our manufacturing of world class defence platforms and reliable specialist vehicle platforms with our deep technical and industrialization expertise. This continuing and growing partnership with Paramount substantiates the fact that the world considers India being ready to be "the manufacturing capital" for the global defence industry. We are committed to take this successful partnership to further greater heights, supporting the ability of Paramount to serve its global customers.
DSEI 2023 is recognised as the most significant and largest iteration of the show in its 24-year history, and this year addresses the theme of 'Achieving an Integrated Force' – showcasing the impetus behind integration across the five operational domains of Air, Cyber, Electromagnetic Activities (CEMA), Land, Sea, and Space.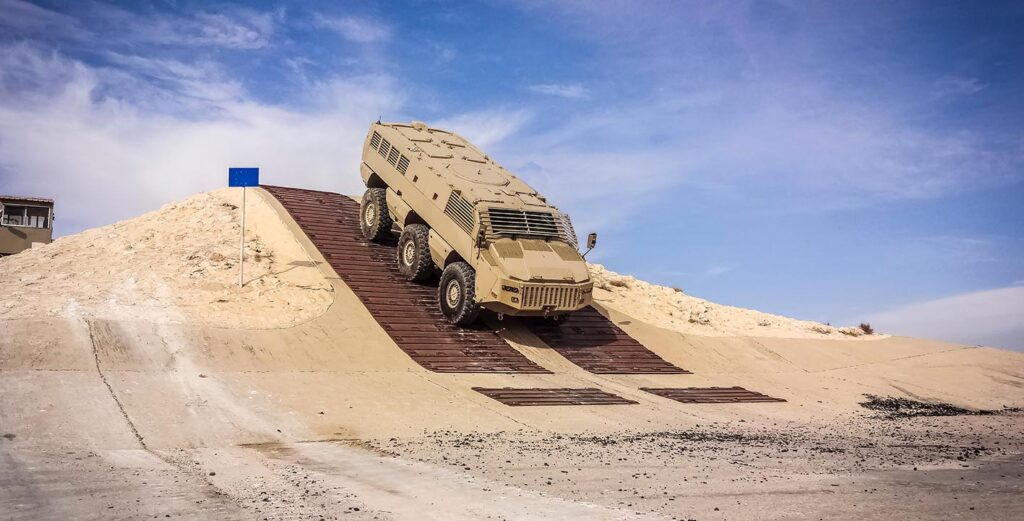 About Paramount
Paramount is a leading global aerospace and technology company with a 29-year track record of developing solutions in challenging environments. We are committed to enabling governments to defend their countries, protect territorial sovereignty, and maintain peace and stability to support and protect their resources and citizens.
Paramount creates independent, indigenous defence industrial capability by establishing capabilities for governments through licensing its IP developed over 29 years, transferring technology to them, and implementing quick remote manufacturing in their countries.
The company has established its best-of-breed strategic partnership programme to further broaden its solutions to the governments with whom it partners.
About Kalyani Strategic Systems
Kalyani Strategic Systems Ltd. (KSSL) is a 100% subsidiary of Bharat Forge Limited, founded as a key company to drive defence business initiatives. The Group's legacy and experience in design, engineering, metallurgy, and manufacturing expertise spanning over five decades have played a key role in the Group emerging as one of the leading defence players in India with established capabilities of entities within its fold across key locations in India.
About Bharat Forge Ltd
Bharat Forge Limited (BFL) is the flagship company of the USD 3 billion Kalyani Group and a global provider of high performance, innovative, safety & critical components and solutions to various sectors including Automotive, Railways, Defence, Construction & Mining, Aerospace, Marine and Oil & Gas. BFL today has the largest repository of metallurgical knowledge in the region and offers full-service supply capability to its geographically dispersed marquee customers from concept to product design, engineering, manufacturing, testing and validation. At the cusp of a breakout growth & transformation into an engineering conglomerate through its aggressive foray in capital goods and infrastructure sectors, BFL is committed to proactively expedite India's transformation into a global economic powerhouse.