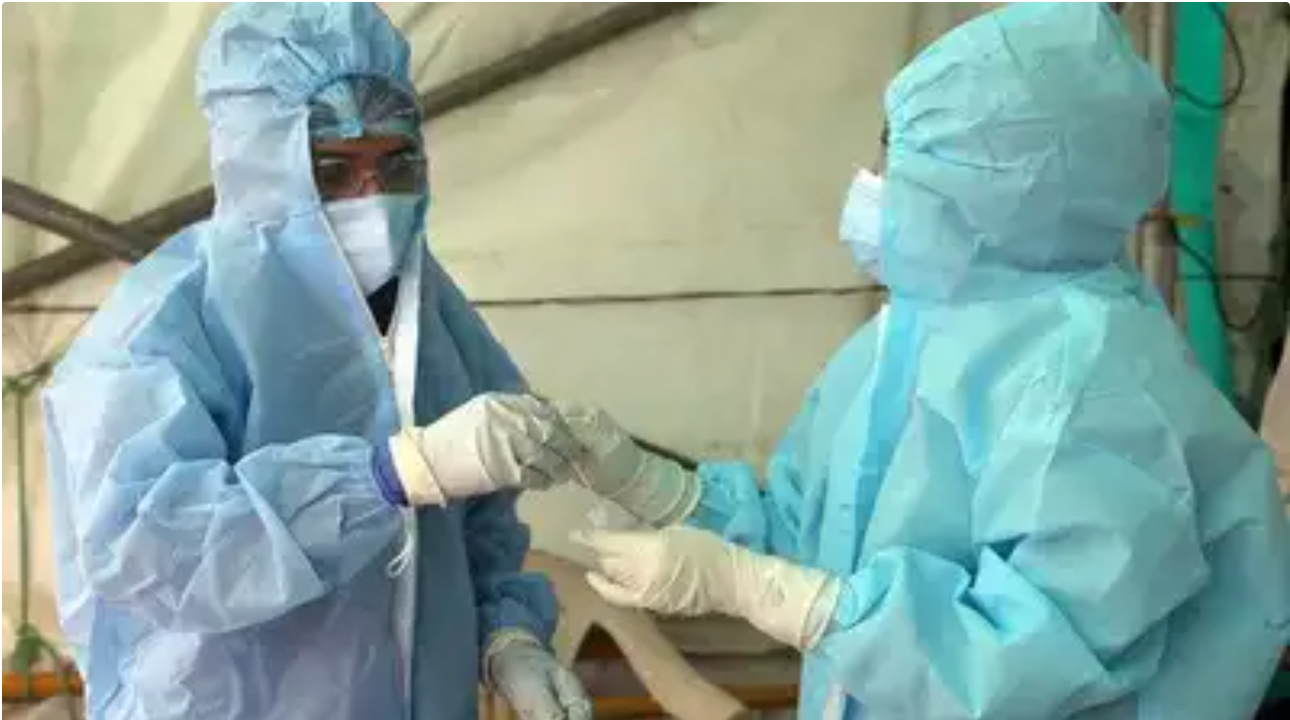 NEW DELHI: Daily cases of Covid-19 surged by 21% in 24 hours as India recorded more than 1.4 lakh fresh infections on Friday, just a day after the daily tally had crossed the 1-lakh mark for the first time in seven months.
Friday's nationwide case count stood at 1,41,525 late at night with data from two smaller states yet to come in. On the previous day, 1,17,067 cases were detected. Since the surge began on December 28, cases have risen by more than 20% on all 11 days except one. Daily growth rates have been above 40% on four of these days and higher than 55% on two occasions.
While deaths from the virus have remained very low so far, the toll is gradually rising. On Friday, India reported 129 fatalities, the highest in 23 days. This was the second day in the last four when deaths had crossed the 100 mark. With the addition of old fatalities, the overall toll rose by 283 on Friday.
In Maharashtra, daily cases touched a 238-day high with 40,925 fresh cases reported on Friday. The count was 12.8% higher than the previous day's tally of 36,265. Cases in Mumbai zoomed to 20,971, the highest single-day number in the city since the start of the pandemic.
As in the past few days, Bengal reported the second highest number of fresh cases in the country at 18,213, followed by Delhi at 17,335.