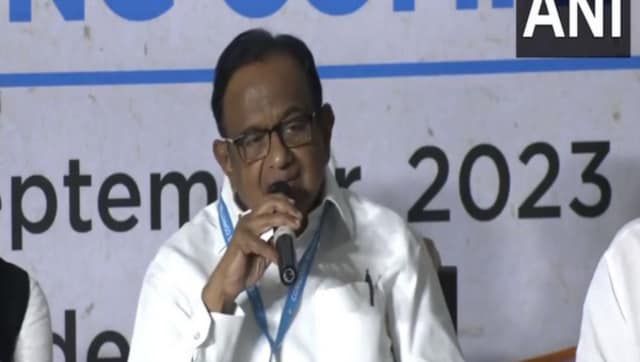 One nation, one election has been rejected by Congress, which deemed it to be a "assault on the constitution and attack on federalism."
P Chidambaram stated at a press conference held in Hyderabad in conjunction with a meeting of the Congress Working Committee (CWC) that the BJP is attempting to create "a false narrative" and divert attention from the important concerns.
"One nation, one election is an assault on the Constitution. We reject it. It is an attack on federalism. It will require at least five Constitutional amendments. The BJP knows that it does not have the numbers to pass these constitutional amendments. Yet if it (BJP) puts forward this mirage of One Nation, One Election, it is only to divert attention from the pressing issues and to create a false narrative," Chidambaram said.
Related Articles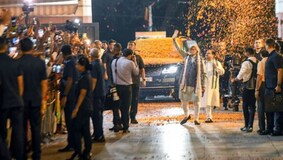 BJP resolution congratulates PM Modi on successful G20 Summit
'We have followed Sabka Saath, Sabka Vikas, Sabka Vishwas, Sabka Prayas… has yielded great dividends': PM Modi
The Centre established a High-Level Committee earlier this month to look into the "one nation, one election" issue and give suggestions for holding simultaneous polls in the nation.
Former President Ram Nath Kovind serves as the committee's chairman. Other members include Senior Advocate Harish Salve, Former Chief Vigilance Commissioner Sanjay Kothari, Home Minister Amit Shah, Former Leader of the Opposition in the Rajya Sabha Ghulam Nabi Azad, Former Chairman of the Finance Commission NK Singh, Former Secretary General of the Lok Sabha Subhash C Kashyap.
Adhir Ranjan Chowdhury, the leader of the Adhir Congress and a member of the High-Level Committee, rejected to join the group because its "terms of reference have been prepared in a manner to guarantee its conclusions."
Several times, Prime Minister Narendra Modi has advocated the idea of One Nation, One Election.
The Congress Working Committee is debating a draught resolution, according to Chidambaram.
"The deliberations are still underway…We are discussing the situation in the country. Broadly, it can be divided into the political situation, the economic crisis that the country faces and the security threats both internal and external that are a great challenge to the country," the Congress leader said.
Jairam Ramesh, the party's leader, who also spoke at the news conference, said that the CWC will go through preparations for the Sunday assembly elections in five states.
(With agency inputs)