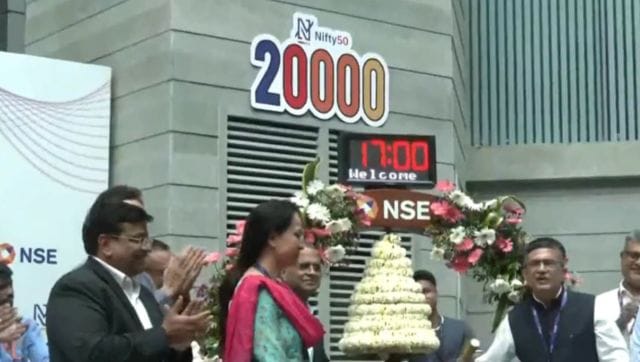 History was created in the Indian stock market as NSE's benchmark index Nifty 50 hit the 20,000-mark for the first time ever on Monday, rising nearly 1 per cent from the previous close.
The Indian stock market shrugged off global woes, subdued overseas cues and outperformed overseas peers as investors interest increased following the significant development in G20 Summit, held under India's presidency, including the ambitious rail-port economic corridor connecting India, the Middle East, and Europe, and the launch of the Global Biofuel Alliance.
Robust buying by domestic investors also gave a fillip to the Indian equity markets that extended their winning run for the seventh consecutive session on Monday.
Related Articles
Sensex, Nifty close at record highs: Why the stock market is seeing a great run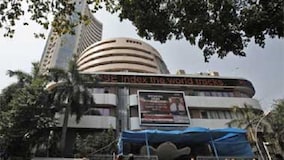 Market roundup: Sensex ends 29 points higher, Nifty at 17,855; check top gainers and losers here
Since the beginning of April, the Nifty has surged by 17 per cent, fuelled by inflows of over $18.9 billion. DII's bought Rs 33,397 crore during this period. Meanwhile, the mid- and small-cap indices have seen an even more substantial rally, each rising by about 41 percent and 47 percent respectively.
Both Nifty 50 and BSE Sensex have risen over 2 per cent each in the last week, led by strong domestic macroeconomic data.
Also, several high-frequency indicators such as Goods and Services Tax collections, private capital expenditure, credit growth, and Purchasing Managers' Index for August showed that the Indian economy remained firm.
The Indian economy has also resisted high inflation, elevated interest rates, rising crude prices, patchy monsoon, and global slowdown, among others.
Monday also saw celebrations at National Stock Exchange (NSE) after Nifty50 touched 20,000 mark for the first-time ever.
BSE benchmark Sensex soared 528.17 points, or 0.79 per cent to close at 67,127.08, while broader NSE Nifty50 jumped 176.4O points, or 0.89 per cent to settle at 19,996.35. In the intraday session, Nifty50 hit a lifetime high of 20,008.15.
With inputs from agencies