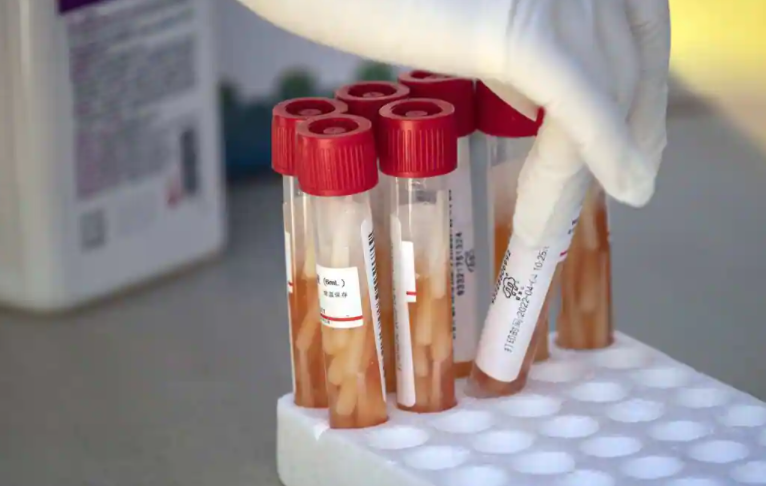 The genome sequencing done so far on the samples of Covid-19 positive cases do not suggest presence of the XE variant in Delhi, people in the know told ET.
After a steady decline, Delhi has been seeing an exponential rise in Covid cases with the city recording 1,009 new Covid cases in the last 24 hours, a 60 per cent rise from Tuesday. The positivity rate has gone up to 5.7 per cent too.
To ascertain if a new variant has spread in the city and driving the rise in cases, genome sequencing of samples of all Covid-19 infected people had started in the capital this week. About 500 samples have been sent for genome sequencing.
However, according to people in the know "no XE has been detected so far in Delhi," they said.
The XE variant, which is yet to be confirmed in India, is a recombination of Omicron variants BA.1 and BA.2. The XE variant has so far been identified in the United Kingdom, India, China and Thailand.
The World Health Organisation (WHO) had earlier issued a warning against XE, a new variant of Omicron, and suggested that it could be more transmissible than any Covid-19 strain so far.
The union government on Tuesday advised five states – including Delhi, Uttar Pradesh, Maharashtra, Haryana and Mizoram, which are reporting an uptick in Covid-19 cases urging stricter vigil and take prompt steps.
In a crucial meeting on Wednesday, the Delhi Disaster Management Authority (DDMA) took stock of the situation and decided to make Covid-19 masks mandatory. Those found without masks will be fined Rs 500, it was decided. The schools in Delhi, will remain open with adherence to Covid-appropriate behaviour
Experts say there is nothing to panic as the rise in cases could be due to the removal of Covid -19 restrictions, including schools reopening, increased socialising and economic activity.