The Centre on Friday said no Tax Collected at Source (TCS) will be levied on international spending of up to Rs 7 lakh a year by using debit or credit cards.
Facing a wide backlash, the Finance Ministry said the move is aimed at removing procedural ambiguity with regard to Liberalised Remittance Scheme (LRS) and the levying of TCS.
20% TCS on international credit card spending 
Related Articles
No proposal to replace face of Mahatma Gandhi on banknotes: RBI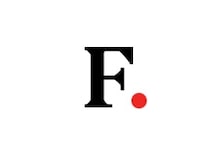 Finmin asks RBI to ease funding for stalled infrastructure projects
The ministry's decision earlier this week to bring international credit card spending under the RBI's liberalised remittance scheme (LRS) and the consequent levy of 20 percent TCS has evoked sharp reactions from experts and stakeholders.
"To avoid any procedural ambiguity, it has been decided that any payments by an individual using their international Debit or Credit cards up to Rs 7 lakh per financial year will be excluded from the LRS limits and hence, will not attract any TCS," the ministry said in a statement.
Currently, payments of up to Rs 7 lakh for medical treatment abroad and towards education do not attract TCS. TCS on such expenditures is at the rate of 5 percent.
Existing beneficial TCS treatment for education and health payments will also continue, the ministry added.
With inputs from PTI
Read all the Latest News, Trending News, Cricket News, Bollywood News,
India News and Entertainment News here. Follow us on Facebook, Twitter and Instagram.