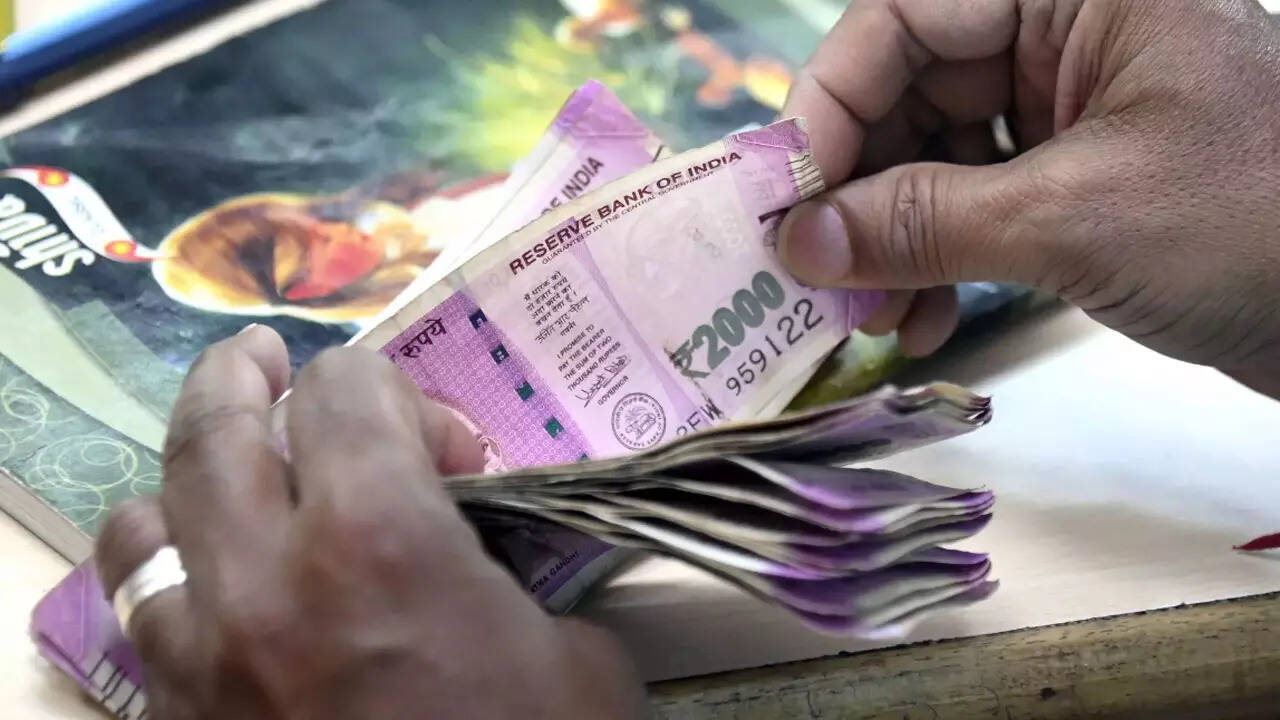 NEW DELHI: The State Bank of India (SBI) on Sunday clarified that the facility of exchange of Rs 2,000 denomination notes up to a limit of Rs 20,000 at a time will be allowed without obtaining any requisition slip.
It added that no identity proof will be required at the time of exchange either.
The clarification seeks to quell doubts about the need for any form or slip at the time of exchanging or depositing Rs 2,000 notes by customers.
The Reserve Bank of India (RBI) on Friday announced the withdrawal of Rs 2,000 currency notes from circulation.
It said that existing notes in circulation can either be deposited in bank accounts or exchanged by September 30.
The bank notes in Rs 2,000 denomination will continue to be a legal tender, the RBI said in a statement.
In order to ensure operational convenience and to avoid disruption of regular activities of bank branches, the RBI said exchange of Rs 2,000 bank notes into bank notes of other denominations can be made up to a limit of Rs 20,000 at a time at any bank starting from May 23, 2023.
(With inputs from agencies)
Watch RBI scraps Rs 2000 denomination notes from circulation, will continue to remain legal tender