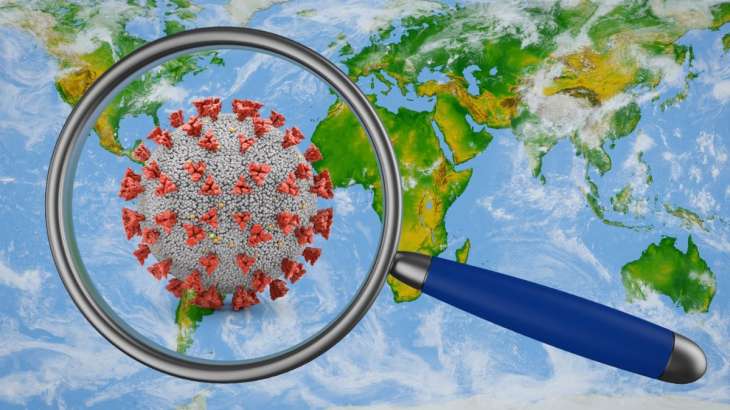 New covid variant: Israel's health ministry has reported the discovery of a new variant of Covid on, which comprises two sub-variants of the Omicron version of the virus, referred to as BA.1 and BA.2. The variant was identified during PCR testing conducted on two individuals who had recently arrived at Ben Gurion airport.
According to a statement by the ministry, this new variant of Covid-19 is currently not known anywhere else in the world. The statement went on to explain that the two cases of this combined strain discovered so far have only exhibited mild symptoms such as fever, headaches, and muscle pain, and therefore do not require any special medical attention.
The new variant of Covid-19 was discovered during PCR tests conducted on the passengers arriving at Israel's Ben Gurion airport. .
ALSO READ: Is COVID back? Four Australian tourists test positive in Rajasthan
Israel's head of public health, Dr. Sharon Alroy-Preis, has stated that the occurrence of combined variants is a well-known phenomenon, and there is no cause for concern at present regarding any severe cases resulting from this new variant.
Out of Israel's population of 9.2 million, over four million people have already received three doses of the Covid vaccine. To date, the country has recorded almost 1.4 million cases of Covid-19 infection, with 8,244 fatalities.
Israel's Prime Minister Naftali Bennett announced last month that unvaccinated tourists would be permitted to enter the country as Covid-19 restrictions were being eased. The country had seen a steady decline in the number of Covid cases.
Israel was among the first countries to roll out a nationwide vaccination campaign in December 2020. However, a previous attempt to reopen its borders in November 2021 was unsuccessful due to the rapid spread of the Omicron variant, which forced them to close again within a few weeks.
ALSO READ: Pakistan judge 'offers' to stop arrest attempts against Imran Khan | Know the REASON
The Israeli government recently declared that individuals aged 60 and above, along with healthcare workers, would be offered a fourth dose of the Covid vaccine, as there has been a significant increase in cases due to the Omicron variant.
Latest World News