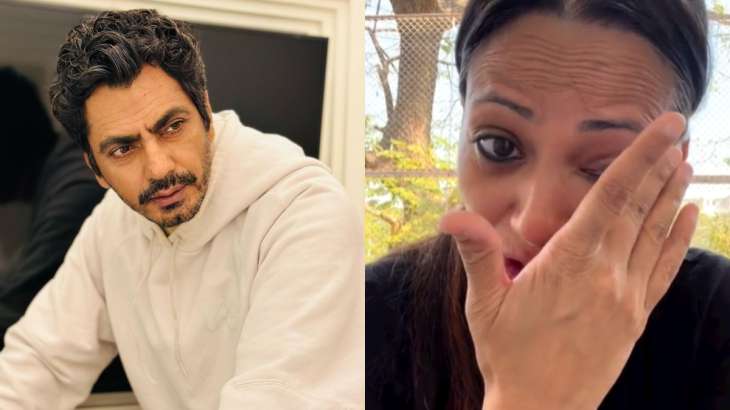 Nawazuddin Siddiqui has been in the news for an alleged legal battle with his estranged wife, Aaliya Siddiqui. In the past, Aaliya requested a paternity test for her younger son in family court to ascertain that the child belongs to Nawaz. The actor and his wife are presently involved in a legal dispute over Nawaz's opulent Mumbai bungalow. In a recent social media post, Aaliya claimed that she had reported Nawazuddin for rape at the Versova police station, adding to her long list of accusations against the actor. 
On Friday, Aaliya took to Instagram and shared a video in which she was seen crying and claiming that Nawazuddin has been attempting to steal their children from her. In the video, Aaliya stated that the actor has stated that he wants custody of the children. She said that he is a coward father who is abusing his power to steal children from a mother. Aaliya went on to say that he has never known the joy of having children, that he didn't realise when our children grew up and that he now wants to steal the children from her in order to prove that he is a great dad. 
Check out the video: 
Sharing the video, she wrote a note in Hindi. Her caption read, "A great actor who tries to be a great human being often! His heartless mother who calls my innocent child illegitimate and this poor man remains silent. A rape complaint (with proof) has been filed against him at Versova police station yesterday itself. Whatever happens, I will not let my innocent children go in these heartless hands."
For the unversed, Nawazuddin Siddiqui exchanged vows with Aaliya Siddiqui in 2009. They are parents to two children, a son named Yaani and a daughter named Shora. 
Also read: Sidharth Malhotra wishes to do superhero film; reveals what gives him jitters
Also read: Martin teaser out: Dhruva Sarja starrer looks like an epic action-drama | Watch Video
Latest Entertainment News