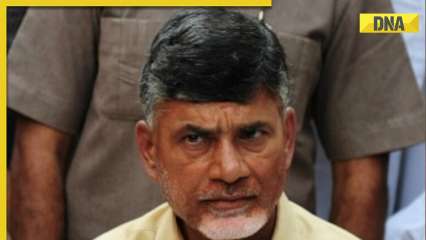 N Chandrababu Naidu, former Andhra Pradesh Chief Minister and Telugu Desam Party chief, was served an arrest warrant by the CID on Saturday.
The Criminal Investigation Department (CID) of the Andhra Pradesh Police on Saturday morning arrested the state's former Chief Minister N Chandrababu Naidu, his party leaders claimed. The Telugu Desam Party chief was arrested after the CID served an arrest warrant to Naidu in Nandyal, ANI reported.
The arrest warrant was served to Naidu in connection with an alleged corruption case. Nandyal witnessed high drama as a team of police arrived to take Naidu into custody in the early hours of Saturday. Naidu raised strong objection to the arrest as it was done without showing "evidence of allegations", according to ANI report.
Naidu said that he would only cooperate with the law if evidence is presented. A minor scuffle was reported to have taken place between police and TDP workers. His son Nara Lokesh has also been detained from East Godavari district as a preventive action to maintain law and order situation in the state. 
The former CM will be taken by flight to Vijayawada, his party leaders said. Naidu was taken for a health check-up before his arrest by CID where he was detected to have high blood pressure and diabetes.