In yet another interesting narrative from the Shah Rukh Khan starrer Jawan, actress Sanjeeta Bhattacharya opened up about acting alongside Bollywood's Baadshah in the action-thriller. The 27-year-old, in a recent interview with Bollywood Hungama, described her experience of playing a hacker in the Atlee directorial, while at the same time recounting her friends' reactions to addressing King Khan as 'uncle' on screen.
Based on the plot, the Feels Like Ishq famed star had an amusing scene with Shah Rukh's character, Vikram Rathore, where she confidently tells him that she won't need his help.
On shooting with Shah Rukh Khan
Sanjeeta Bhattacharya told the entertainment news portal about feeling intimidated working alongside Shah Rukh Khan. The events unfolded as the Pathaan star encouraged her to deliver her dialogue in a confident manner that suited her character.
While recalling the incident, Sanjeeta stated that even though SRK doesn't mean to intimidate anyone, it can be challenging to speak in front of him. She further added, "He made sure we were super comfortable and welcomed."
On being a hacker
Shedding light on her character Helana, a hacker in the film's plot, King Khan told her that as Helana, Sanjeeta Bhattacharya should be super sassy. The 57-year-old added, "You have to be almost overconfident, like so confident that it's almost overconfident because in the next scene, (you get into trouble), and I have to come and save you." The Broken News star described this particular scene in the film as 'really fun."
On calling SRK 'uncle'
Illustrating her friends' reactions to calling SRK 'uncle' on screen, Sanjeeta Bhattacharya added, "Mere saare dost yahi bol rahe hain, 'tune uncle kaise bola, tune unko uncle kaise bola?' (All my friends keep asking the same thing, 'How did you call him uncle? How did you refer to him as uncle?')"
About Jawan
The Atlee directorial stars Shah Rukh Khan and Nayanthara in lead roles. The action-thriller also has Vijay Sethupathi and Sunil Grover in prominent roles. Deepika Padukone and Sanjay Dutt have appeared in cameos.
The ensemble cast, which includes actresses Priyamani, Sanya Malhotra, Sanjeeta Bhattacharya, Girija Oak, Lehar Khan, and Aaliyah Qureishi, play a strong and powerful girl gang led by King Khan.
The film which was released theatrically on 7 September in the Hindi, Tamil and Telugu languages, has been ruling the box office at the moment. In just over a week at the theatres, the Shah Rukh Khan film raked in a domestic net collection of Rs 410.88 crore in India.
Not just this, the film also holds the third highest-grossing spot in Hindi releases this year followed by another SRK hit Pathaan and Sunny Deol starrer Gadar 2.
Related Articles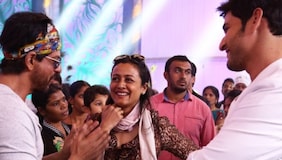 Jawan star Shah Rukh Khan reacts to Mahesh Babu's praise, says, 'Will keep working harder…'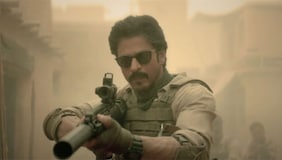 Jawan: Shah Rukh Khan thanks fans for making the film a success, says, 'Party with Jawan in theatres'