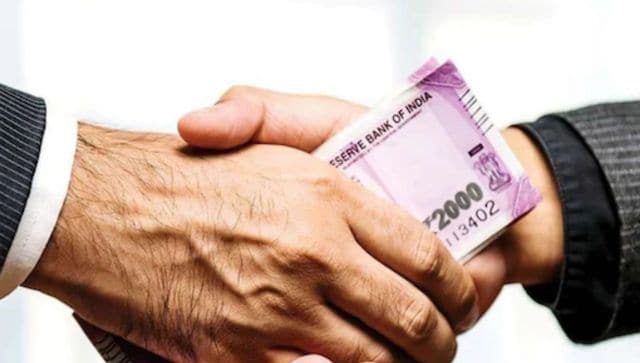 New Delhi: The saga of fake note-related scandals continues to grow across India. On Monday, the Mumbai Police arrested a 33-year-old artist who was allegedly involved in printing fake Rs 200 denomination banknotes. The accused, who is now in police custody, has been identified as Haneef Sheikh. As reported by the news agency ANI, the Malvani division of the Mumbai Police seized several fake Rs 200 notes which have a face value of around Rs 60,000. The currencies have been forwarded for further investigation. Officials from Malvani Police stated that a more detailed inquiry regarding the same has been launched.
https://twitter.com/ANI/status/1614881831014522882
On 15 January, a team from the Kolkata Police Special Task Force discovered a money fraud network that was operating close to Howrah Bridge, for the second time in a week. Selim Sheikh, a suspect, was arrested and a sizable quantity of counterfeit money was seized from him.
Authorities found fake notes worth Rs 43,000 from the culprit. And, 86 pieces of fake Indian currency notes, each worth Rs 500, totalling Rs 43,000, were retrieved from his possession during the search. Sections 120B (criminal conspiracy) and 489 (counterfeit currency notes) of the Indian Penal Code were invoked after his detention.
Five persons were detained on 10 January from the district of Firozabad, Uttar Pradesh for allegedly operating a printing press for counterfeit banknotes. Vikas aka Vicky Boxer, Tejinder Singh and Vikram Singh were three of the alleged masterminds who were arrested. From them, fake Indian notes with a face value of more than Rs 2.97 lakh were found. Additionally, the police seized the computer and printer used to produce the fake notes.
Last week in Assam, three men were arrested by Nagaon Police from the Horagaon area for alleged participation in dealing with fake Indian currency notes. According to police, a squad from the Kampur Police Station conducted a search operation based on specific information and captured the three suspects.
The team seized a bundle of A4-sized paper and one counterfeit FICN printing machine from their possession in addition to recovering 12 pieces of fake Indian currency notes each with a denomination of Rs 500. Two of the accused have been identified as Anarul Ali, Sahab Uddin and Najarul Ali. All of them, as stated by police, are residents of Lakhimpur.
Read all the Latest News, Trending News, Cricket News, Bollywood News,
India News and Entertainment News here. Follow us on Facebook, Twitter and Instagram.