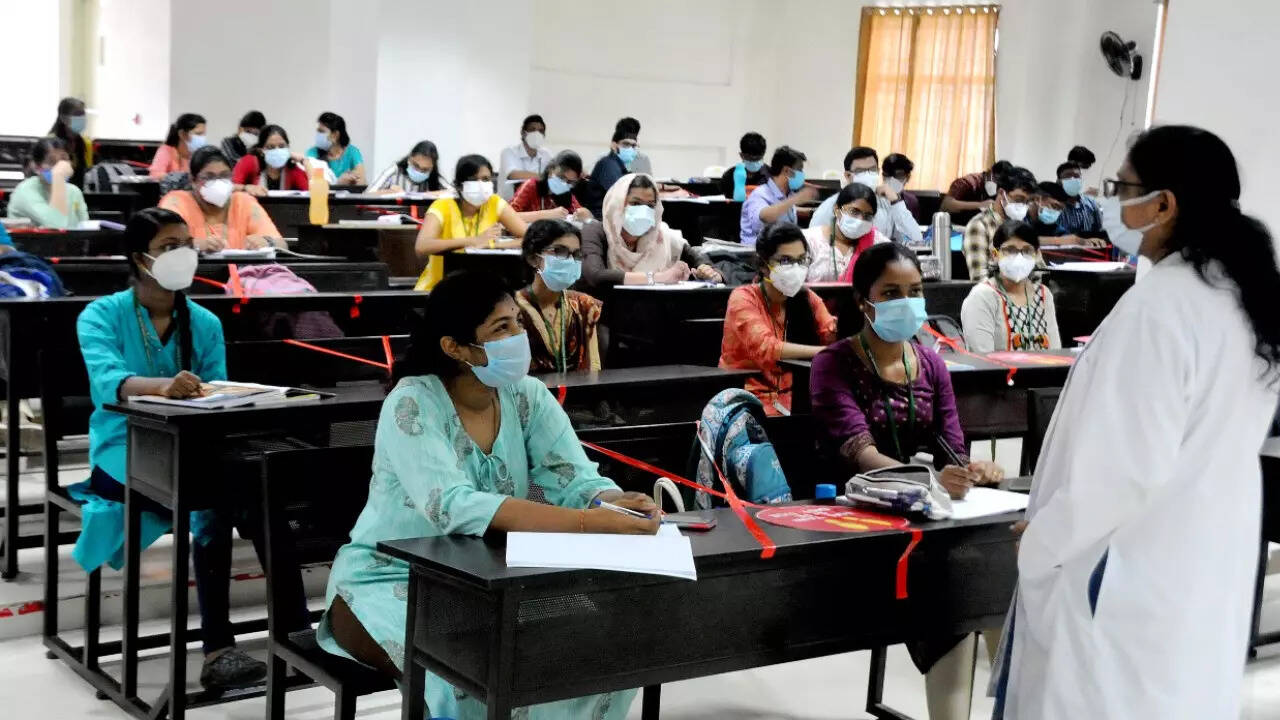 Mumbai: More than 2,200 MD/MS seats are up for grabs under the Maharashtra state quota for medical aspirants this year, almost an 18% rise from the previous year. Of these, 1,416 are in government- and civic-run colleges and the remaining 796 in private colleges.
The first round of admissions commenced in the state with the CET cell releasing the seat matrix late on Friday. Almost three months after the NEET-PG results were announced on June 1, admissions to postgraduate medical courses commenced in the country. Over 4,200 aspirants have registered for the counselling process in the state.
While the CET cell will release the allotment list on Monday, a section of students, who moved court against the 20% in-service quota, have sought a stay on the counselling process. The ma-tter will be heard on Monday.
PG medical seats in government colleges in the state have almost doubled in the last six years to 2,832. Of these, 50% come under the state quota and the rest go to all-India quota. This year, under the Centre-sponsored scheme for 'strengthening and upgradation of medical colleges for starting new postgraduate disciplines and increasing seats', the state was to get 692 seats. The actual increase reflecting in the seat matrix is around 400 so far.
Palghar's Vedantaa Institute of Medical Sciences, a private college started under the Company's Act, saw an increase of 96 PG seats, taking the total intake capacity in private colleges under state quota to 796, said parent representative Sudha Shenoy.
The increase in seats, however, will mean little to aspirants due to the last-minute implementation of the 20% in-service quota across categories in the state, said a student. "Over 250 seats will be reserved for in-service candidates. While we do not have a problem with the quota per say, the implementation has come after the registration process ended. We have demanded a stay on the counselling process till a court decision," said an aspirant. In the provisional merit list out on Friday, only 50 in-service candidates regist-ered for counselling process.