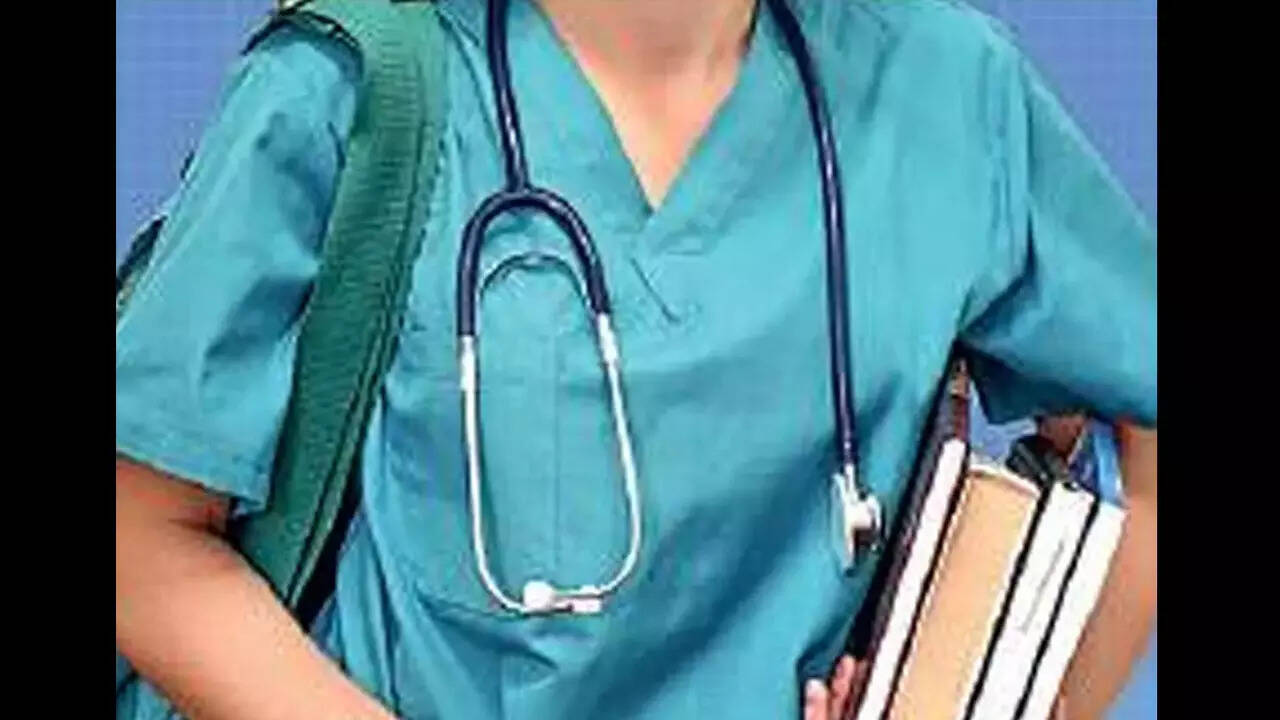 Nagpur: At a recent conference on paediatric care, top doctors were astonished to see a group of medicos, much younger in age and experience, explaining the working of a ventilator. The medicos were well-versed with the physics of ventilation, physical chemistry, technical challenges in operation theatres or during surgery, which are taught in biomedical engineering.
The medicos were the beneficiaries of a one-month interdisciplinary internship, which has taught them what the MBBS course seldom covers. Such insights may or may not develop even at a later stage of studying pure medicine and surgery, say senior doctors.
This one of its kind internships was introduced by the Maharashtra University of Medical Sciences (MUHS). Four medical students spent a month at Visvesvarya National Institute of Technology (VNIT) assisting Phd and MTech students with projects. They were also simultaneously mentored by paediatrician Dr Satish Deopujari, who is adjunct professor at VNIT.
"They could be the youngest faculty to teach ventilation to doctors. The conference was their test. They explained gas laws, pressures, volume changes, and such complexities involving medical and technical parts to doctors," said Dr Deopujari. The ventilator model is among several innovations by Dr Deopujari and his team.
A first-year student can apply such knowledge over the next four years of MBBS, said Dr Deopujari, referring to the youngest internee Rutvik Bhutkar from Aurangabad GMC. Bhutkar teamed up with PhD scholar Anantha Jain, who is working on stress analysis of temporo-mandibular disorders. "I explained to her type of ligaments, joints, dislocation etc," he said.
Manjari Kolhe, a MBBS third-year (minor) student from MIMER Pune, said, "These projects are making life easier for medical professionals." She and MTech student Neha Hazare worked on a surgical helmet.
PhD scholar Sandeep Rathor was joined by Chahat Singh, a MBBS third-year (minor) student from Dhule GMC, in developing plates and screws for fractures. Yashasvi Sachdev, a MBBS third-year (major) student from HBTMC Mumbai, said she learned clinical features in invasive and non-invasive ventilators.
Associate professor Rashmi Uddanwadiker coordinated the internships. VNIT director Pramod Padole said, "Biomedical engineering students too can pursue internships at medical colleges under such initiatives."
Padole added that Dr Deopujari has been extending his services as adjunct professor in the department of biomedical engineering purely on voluntary basis.