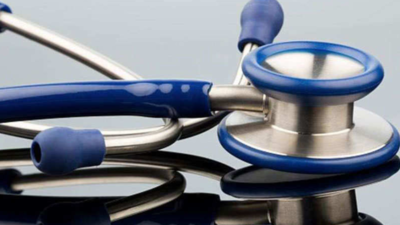 Madurai: Adding another feather to its cap, Madurai Medical College has received recognition as National Medical Commission (NMC) – Regional Centre for Medical Education Technology and will provide faculty training for 19 medical colleges in Tamil Nadu.
The regional centre was inaugurated on Wednesday in the presence of dignitaries, including Dr Aruna V Vanikar, president, NMC – Undergraduate Medical Education Board, Dr Vijayendra Kumar, permanent member, NMC – Undergraduate Medical Education Board, and Dr A Rathinavel, dean, Madurai Medical College. "Training was different for doctors a few decades ago. However, now, doctors need comprehensive education and updating to stand up and meet global standards and faculty development programmes are important," said Dr Vanikar. She added that though previously few regional centres were established for training faculty, it was insufficient to cover a large number of doctors.
The NMC official said there was a search for old colleges with a good track record across the country to establish Regional Centres for Medical Education Technology and applications had been invited.
"Already two private regional centres have been established in the state. However, in the case of government-run institutions, only Madras Medical College and Madurai Medical College got recognition. Madurai Medical College will be providing training for faculty in 19 medical colleges in the region," she said.
The 19 medical colleges include both private and government institutions in Madurai, Coimbatore, Dindigul, Karur, Namakkal, Pudukottai, Sivaganga, Tirunelveli, Theni, Tiruppur and Tuticorin.