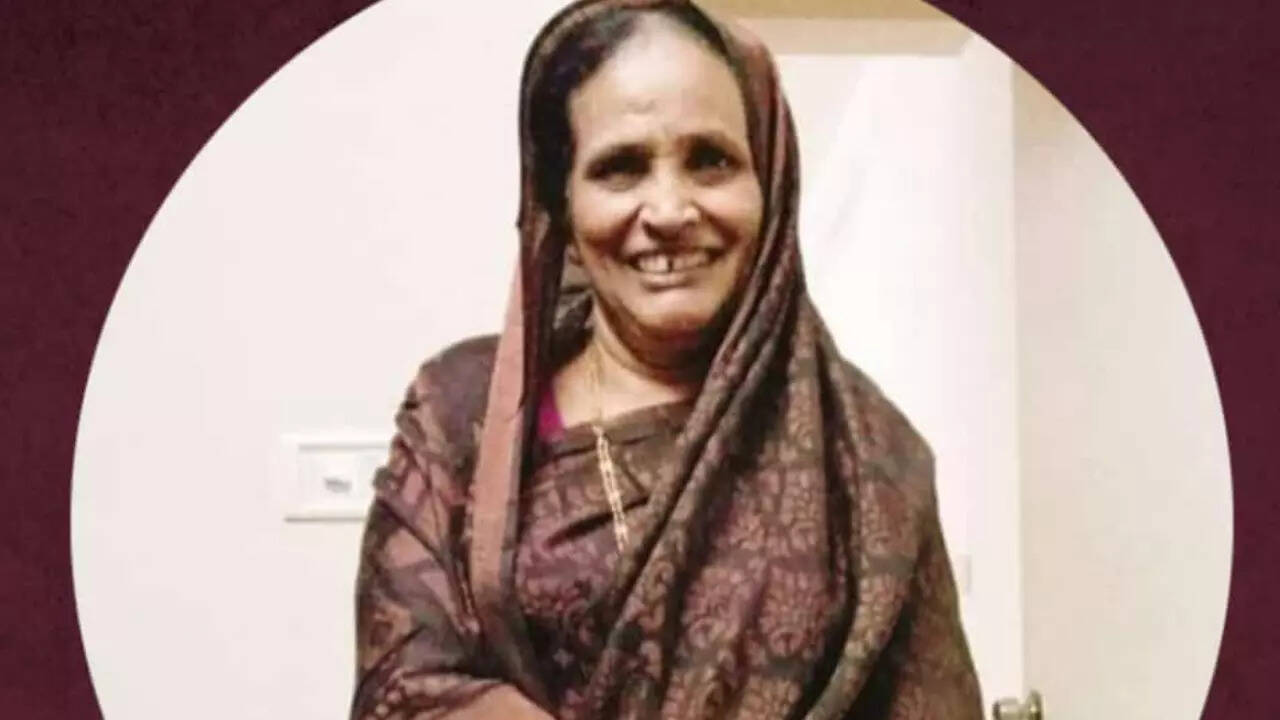 Legendary actor Mammootty's younger sister Ameena passed away. She was 70. She was reportedly under treatment for some time now. She is the wife of late P M Saleem from the Kanjirappally Paraykkal family. She was also known as Naseema. The final rites will be reportedly carried out on Wednesday (Sep 13).
Ameena is survived by her children Jibin Salim, Julie, and Jubie, along with their respective spouses Jinsa, Bau, and Muneer.
Read Also
Mammootty pens a heartfelt gratitude note for overwhelming birthday wishes
Actor Mammootty expressed his gratitude on social media for the love and well wishes he received on his 72nd birthday. He thanked everyone for the messages, calls, cards, and personal visits, stating that his love grows every year. Mammootty's son, Dulquer Salmaan, also penned a heartfelt note,
'Bramayugam' special poster: Mammootty's wicked and sinister avatar leaves movie buffs spellbound
On his 72nd birthday, a special poster for Mammootty's upcoming film 'Bramayugam' has been released. The poster showcases Mammootty in a sinister and malevolent avatar, hinting at a compelling and intense performance. Directed by Rahul Sadasivan, the film is set to release in five languages.
She is the younger sibling of Mammootty. Ameena's other siblings are Ibrahim Kutty, Zakariah Panaparambil, Sauda, and Shafina. Mammootty and his family are in mourning.
The superstar and his brothers and sisters grew up in Chempu, a town located in the vicinity of Vaikom. Their father was a successful entrepreneur.
The year 2023 has been a challenging one for Mammootty and his family. The superstar's mother Fathima Ismail passed away on April 21, at the age of 93. She was under treatment for age-related causes for some time and passed away at a private hospital.
The Malayalam film industry and fans of Mammootty are mourning the loss of the superstar's sister Ameena's passing. Celebrities have taken to their respective social media platforms to offer condolences to the family.
On the other hand, Mammootty turned 72 this week. He celebrated his 72nd birthday on Thursday (Sep 7). His fans and wellwishers from across the globe poured in wishes on the special occasion. Following the birthday celebration, Mammootty penned a gratitude note, that read, "Many thanks to everyone who made my birthday feel so special. Thank you for the messages, calls, cards, performances, videos and to those who came in person to my home. Each year your love grows. Humbled in every way."