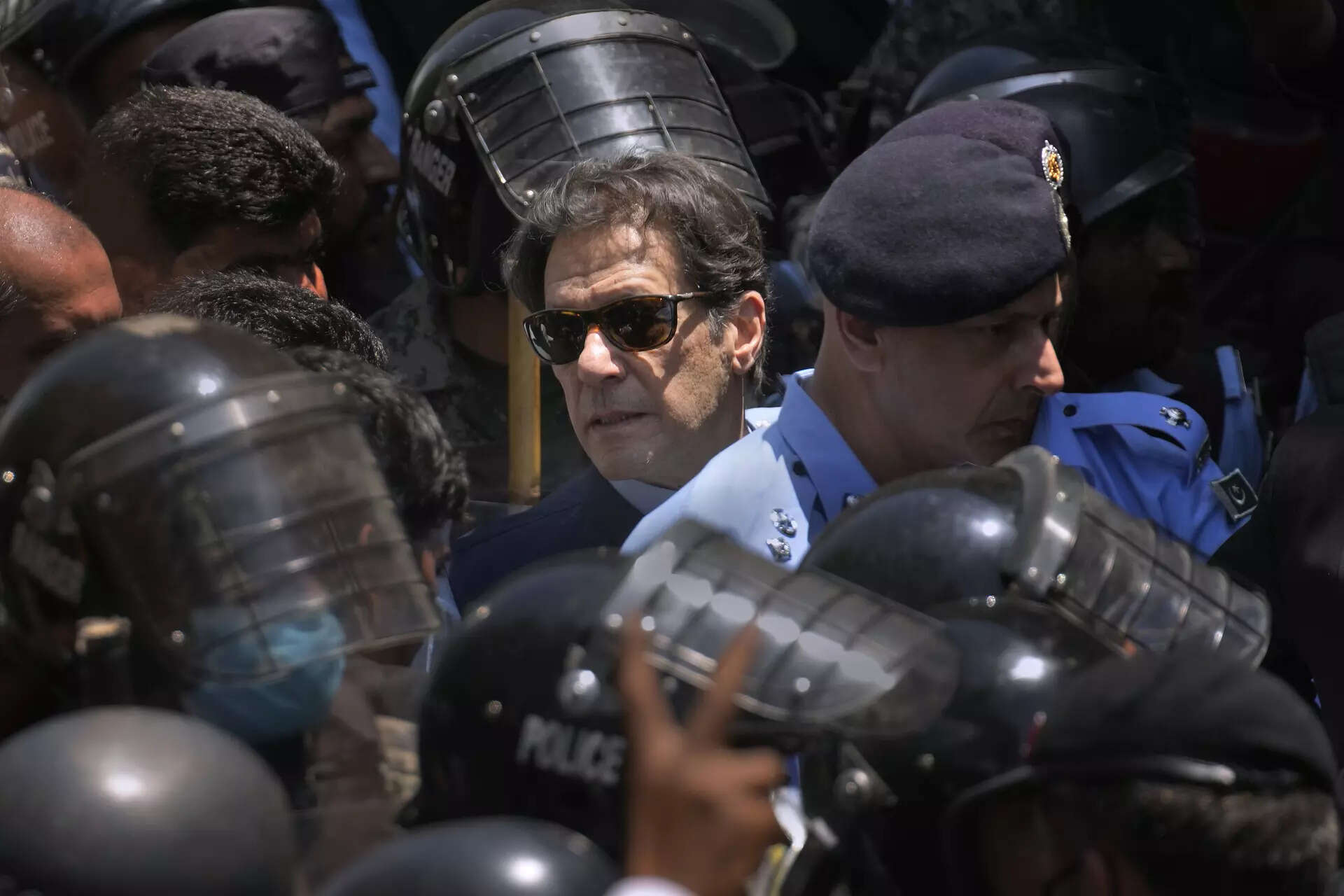 LAHORE: Imran Khan, the former Prime Minister of Pakistan, finally reached his residence in Lahore on early Saturday morning after getting bail and a prolonged standoff with authorities in Islamabad.
After being granted bail by the Islamabad high court, the 70-year-old Pakistan Tehreek-e-Insaf (PTI) chief spent hours locked in negotiations with his legal team over his exit from the court. He claimed that the Islamabad police had tried to keep him inside the courthouse and that he was being held against his will.
The Islamabad high court granted him protective bail for two weeks in a corruption case, and also barred authorities from arresting him in any case registered in the country until Monday.
The 70-year-old leader was escorted to court amid tight security, and it took him more than three hours to leave the premises due to security details.
Upon reaching his residence, he was greeted by jubilant supporters who showered rose petals on his vehicle, danced, and conducted fireworks. Khan, who is demanding snap general elections, is facing over 120 cases across the country.
The PTI released a video of Khan entering the house where his sisters and other family members welcomed him and inquired about his health. Khan, who is demanding snap general elections, is facing over 120 cases across the country.
"Islamabad Inspector General of Police (IG) Akbar Nasir tried his best to retain me at the capital's high court. They did not let us leave for three hours, saying that it's dangerous outside," the PTI chief said in a video message from his vehicle in which he was travelling back to Lahore.
Imran blames army chief for arrest episode
The cricketer-turned-politician blamed Pakistan army chief for his current "arrest and abduction" episode. "It's not the security agencies. It's one man, the army chief. There is no democracy in the army. The army is getting maligned with what is happening," Imran said while taking to BBC correspondent Caroline Davies.
(With inputs from agencies)