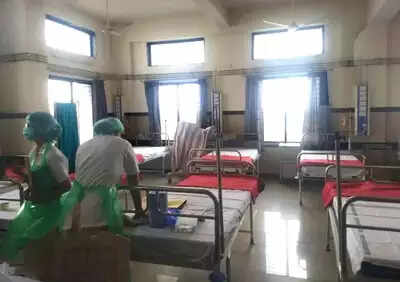 Thiruvananthapuram: The Indian Medical Association (IMA) has welcomed the decision of the state government to promulgate an ordinance for amending the existing Hospital Protection Act.
"The IMA welcomes the cabinet decision taken to include all the healthcare workers under the purview of the law," IMA state president Dr N Sulphi said. The government's move to ensure a safe and secure zone for the healthcare workers to function will certainly improve the patient care and would bring confidence among the healthcare workers.
"The amendment brought in to increase the quantum of punishment under the new law is certainly appreciated. The setting up of designated courts and the time frame fixed for completing the investigation are the major demands put forward by the association. IMA appreciates the government for considering the concerns of the healthcare workers in the wake of the murder of Dr Vandana Das at Kottarakara taluk hospital," the IMA leaders told a news conference.
The IMA has urged the government to initiate a probe and take appropriate action on the reports that there was negligence on the part of the police personnel who were present at the Kottarakara taluk hospital, when the incident occurred. It also urged the government to complete the steps taken to declare healthcare institutions as protected areas soon. Already necessary orders have been issued for this. But the government should take concrete steps for the effective implementation of this order, IMA state secretary Dr Joseph B said.
Man held for creating problem in hospital:
Perumbavoor police on Wednesday arrested a man for creating inconvenience for doctors at a hospital near Perumbavoor. When the doctor asked Khalid, hailing from Chelakkulam near Perumbavoor, to wear a mask, he refused to do so and an argument ensued. The hospital authorities informed police and they took the man into custody and later recorded his arrest.