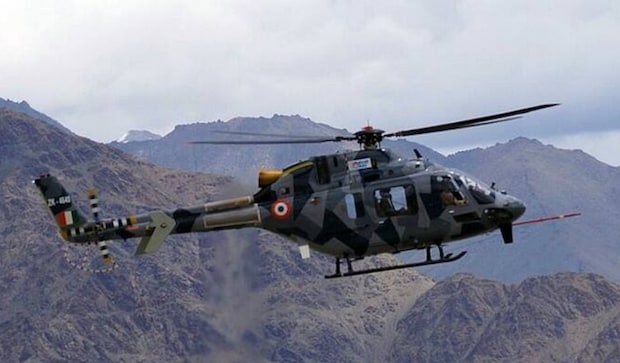 New Delhi: The Mi-17 helicopters of the Indian Air Force (IAF) are going through a 'desi' makeover.
The IAF will now equip its Mi-17 helicopters with indigenous armour that will improve their ability to withstand fire from small arms and snipers. This will enable these helicopters to perform better in operations involving close-quarters combat.
This is part of the Atmanirbhar Bharat initiative of the Indian government which aims to boost indigenous industry, including the defence sector.
According to a report by The Print, the made-in-India armour plates are 40 percent lighter than those imported from Russia.
The report quoted officials in the security establishment as saying that unlike the earlier variants of the Mi-17 helicopter, the latest version – the V5 – comes with Russian clip on, clip off armour.
However, the indigenous clip on, clip off armour, that are being manufactured by the government-run Mishra Dhatu Nigam Limited (MIDHANI) is much lighter and durable than the armour from Russia.
"The Mi-17 V5s came with additional armour protection. However, the earlier variants of Mi- 17s did not have them. The IAF is now procuring them from Midhani which are also lighter," defence official was quoted as saying by The Print.
At present, the IAF has a fleet of about 250 Mi-17 helicopters. These Russian helicopters have the ability to carry up to 36 soldiers in full combat gear.
Hindustan Aeronautics Limited (HAL) is in the process of coming up with an indigenous medium weight military helicopter that will eventually replace the Mi-17 V5.
Read all the Latest News, Trending News, Cricket News, Bollywood News,
India News and Entertainment News here. Follow us on Facebook, Twitter and Instagram.