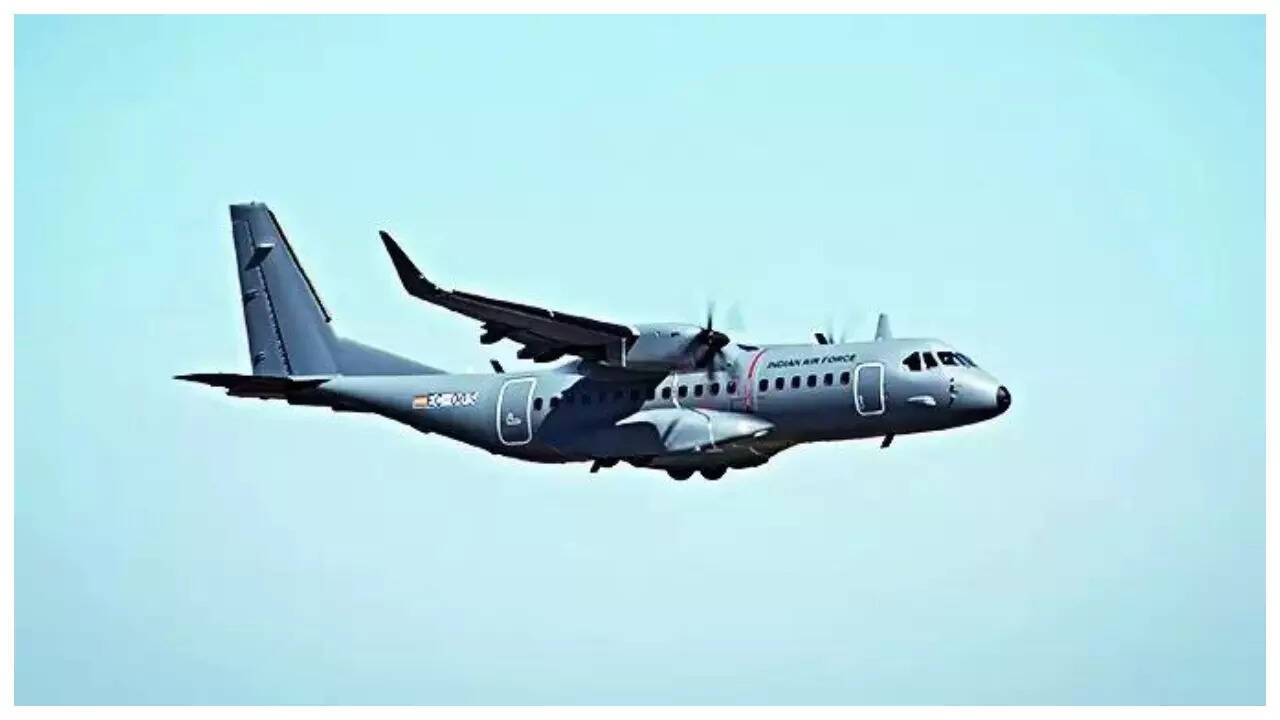 NEW DELHI: India will get its first spanking new C-295 tactical military airlift plane on Wednesday, with Indian Air Force chief Air Chief Marshal VR Chaudhari now in Spain to receive the delivery, under the mega Rs 21,935 crore Tata-Airbus project for 56 such planes inked two years ago.
The formal induction ceremony of the twin-turboprop C-295 transport aircraft, which can carry up to nine-tonne of payload or 71 soldiers with a "short take-off and land" capability from semi-prepared surfaces in hilly terrain, will take place at the Hindon air-base on September 25.
While the first 16 C-295s are to be delivered in a flyaway condition by Airbus in the 2023-25 timeframe, the remaining 40 will be produced at the new Tata-Airbus facility at Vadodara in Gujarat.
Induction of the C-295s, which will gradually replace the old Avro-748 fleet, in the 2023-31 timeframe will boost the IAF's tactical airlift capability along the border with China, as also other places like the Andaman and Nicobar archipelago.
The C-295s, which will be equipped with indigenous electronic warfare systems, also have rear ramp doors for quick-reaction and para-dropping of troops and cargo. This is the first time a military aircraft will be manufactured by the private sector in India, breaking the virtual monopoly of defence PSU Hindustan Aeronautics for decades.
After the first 40 C-295s, the Tata-Airbus facility is also likely to manufacture more such aircraft for the armed forces and civil operators as well as for exports in the future.
The Tata-Airbus project had been hanging fire for around a decade before the Cabinet Committee on Security approved the procurement of the 56 C-295 aircraft in September 2021, as was then reported by TOI.