"Prime Minister Narendra Modi is a product of Indian culture," once said American actor Richard Gere.
As we celebrate the PM's birthday, he turns 73 this year, we take a closer look at how he has promoted Indian culture – through food, gifts and more – on the global stage, making the country proud. As Shiv Prakash wrote in The Indian Express, "PM Modi has worked tirelessly to re-establish respect for India at home and abroad."
Let's take a closer look.
Related Articles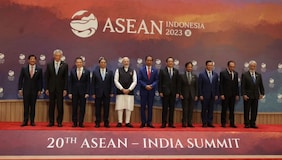 PM Modi attends ASEAN-India Summit in Jakarta: Why this grouping matters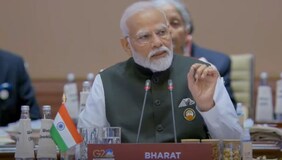 'India has made it a people's G20': PM Modi during inaugural address
Gift diplomacy and a boost to the arts
Modi has made gift-giving a way to promote uniquely Indian art forms. At the recently-concluded G20 Summit in New Delhi, PM Modi made it a point of handing out a carefully crafted gift hamper to each of the world leaders in attendance.
The special gifts represented the country's rich history and treasures of nature, including a variety of handcrafted items and goods that are each steeped in centuries-old customs. Among the many items in the goodie bag, was the beautiful Sheeshamwood Sandook. World leaders were also given Kashmiri saffron – also known as Red Gold – which is regarded as one of the most exotic and pricey spices in the world and is highly prized for both its culinary and medicinal properties.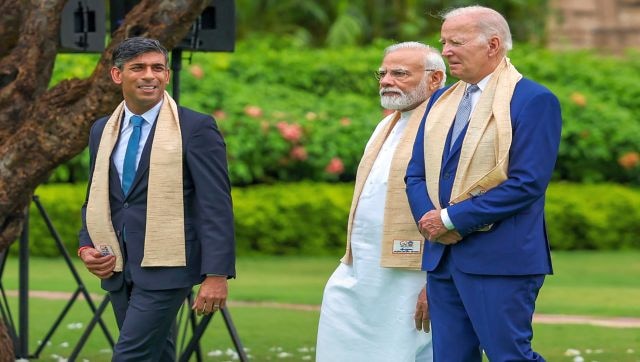 In his June state visit to the United States, he once again shone a spotlight on Indian art forms through his gifts to President Joe Biden and First Lady Jill Biden. To the US first lady, he presented a Kashmiri papier mache box in which he placed a 7.5-carat lab-grown diamond.
To President Biden, he presented a special sandalwood box, handcrafted by a master craftsman from Jaipur. The box also contained the idol of Lord Ganesha and a Diya (oil lamp), handcrafted by a family of fifth-generation silversmiths from Kolkata. Additionally, he also presented President Biden a copy of the first edition print of the book, The Ten Principal Upanishads published by Faber and Faber Ltd of London.
During his visit to Australia where he met Prime Minister Anthony Albanese, the PM gifted a Gond Art painting to him. As per ANI, the historical evolution of 'Gond', also known as Pardhan painting or 'Jangarh kalam,' comes from a community of around four million people spread all over central India, Gonds have a recorded history of 1400 years.
Gond paintings are one of the most admired tribal art forms. The word 'Gond' comes from the expression 'Kond' which means 'green mountain'.
Last year during the QUAD leaders' summit in Tokyo, the prime minister presented gifts to his counterparts including Sanjhi art and a box with hand-carved Rogan painting, Pattamadai silk mats, and Gond art. He also gifted a wooden hand-carved box with Rogan painting to his Japanese counterpart Fumio Kishida during his meeting with him.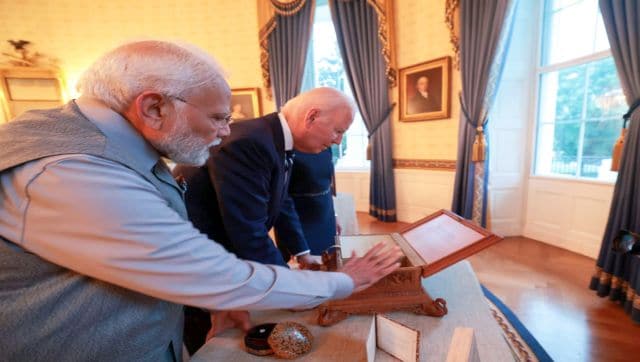 Culture Curry
The PM has also ensured to show off India's culture through its food served at different banquets and even at the G20 Summit.
Everyone is aware that food makes up an integral part of a country's culture and PM Modi has always paid heed to showing India's vast and varied culture on a plate.
Earlier at the behest of his government, the United Nations declared 2023 the International Year of Millets and Modi has gone above and beyond to promote the "nutri-cereals". On his first state visit to the United States back in June, Modi spoke of millets and their many benefits. "Last year, the entire world came together to support India's proposal to celebrate 2023 as the International Year of Millets. Millets are a superfood. They promote holistic health and are good for the environment too," he told the crowd gathered at the North Lawn of the UN HQ in New York.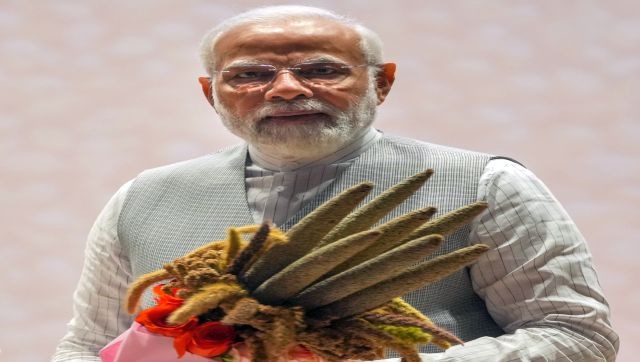 Also, he collaborated with Grammy award-winning Indian-American singer Falu (Falguni Shah) and her husband Gaurav Shah to create a special song Abundance in Millets to promote the benefits and the potential of the superfood to alleviate world hunger.
Even at the G20 Summit dinner hosted by President Droupadi Murmu, millets were prominently featured in various dishes.
Apart from this, each time Modi has hosted a world leader, he has ensured that the plate of food is a representation of the diversity of the country.
Yoga
Modi has been unflagging in his promotion of yoga, the 5,000-year-old Indian physical, mental, and spiritual practice that aims to transform body and mind, even before taking office.
Then, in 2014, during his speech at the United Nations General Assembly (UNGA), Modi put forth the idea of an UN-mandated International Day of Yoga. "Yoga embodies unity of mind and body; thought and action; restraint and fulfilment; harmony between man and nature; a holistic approach to health and well-being," Modi had said.
In suggesting 21 June as the International Day of Yoga, Modi had said that the date, one of the two solstices, is the longest day in the Northern Hemisphere and has special significance in many parts of the world.
Also read: How yoga has become one of India's biggest exports courtesy of PM Modi
Since then the day has been celebrated with much vigour and whim across the world. And this year, at the 9th International Yoga Day celebrations, he led the pack at the United Nations headquarters. Speaking to the audience, he had said, "It is a very old tradition, but like all ancient Indian traditions, it is also living and dynamic. Yoga is truly universal."
He added also added that while yoga is a means to physical fitness, mental calm and emotional contentment, "it is not just about doing exercise on a mat. Yoga is a way of life."
The yoga celebration led by Prime Minister Modi at the UN headquarters also created the Guinness World Record for participation of people of most nationalities.
Building and reviving temples
Apart from building and reviving temples within the country, Modi has also done the same across the world. In 2018, Modi laid the foundation stone of the first-ever Hindu temple in Abu Dhabi. The BAPS Shri Swaminarayan Mandir of Abu Dhabi in UAE is being built by the BAPS Swaminarayan Sanstha.
This was after the UAE government decided to allot a plot of land near Abu Dhabi for the construction of the temple during Modi's first visit to the West Asian country in 2015. Modi in 2018, in the presence of over 1,700 Indian and Emirati dignitaries from all walks of life, unveiled a model of the traditional stone temple.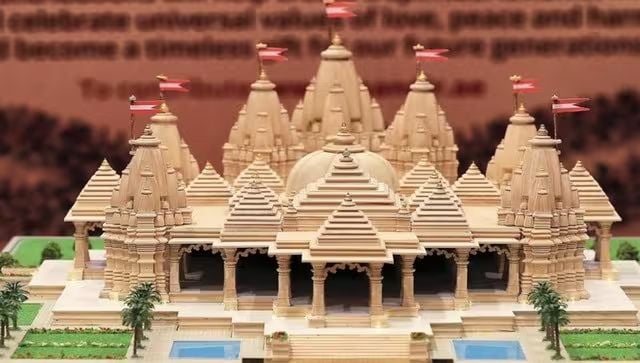 Modi also launched the redevelopment project of Lord Sri Krishna Shreenathji temple in Bahrain during his 2019 visit – the first ever prime ministerial visit by India. Bahrain has become the second country in West Asia where BAPS Swaminarayan Sanstha will construct a traditional temple.
The 200-year-old monument is being renovated at a cost of $4.2 million.
Bob Thaker, president of the Thattai Hindu Merchants Community, said the three-storeyed structure is being built on 45,000 sq feet of land and will have 80 per cent more capacity to host devotees. The temple will also have a facility to host Hindu weddings — in line with the Bahrain Tourism and Exhibition Authority's initiative to make the kingdom a hub for Indian weddings.
"There will also be a knowledge centre and a museum attached to the temple," Thacker told the newsofbahrain.
With inputs from agencies