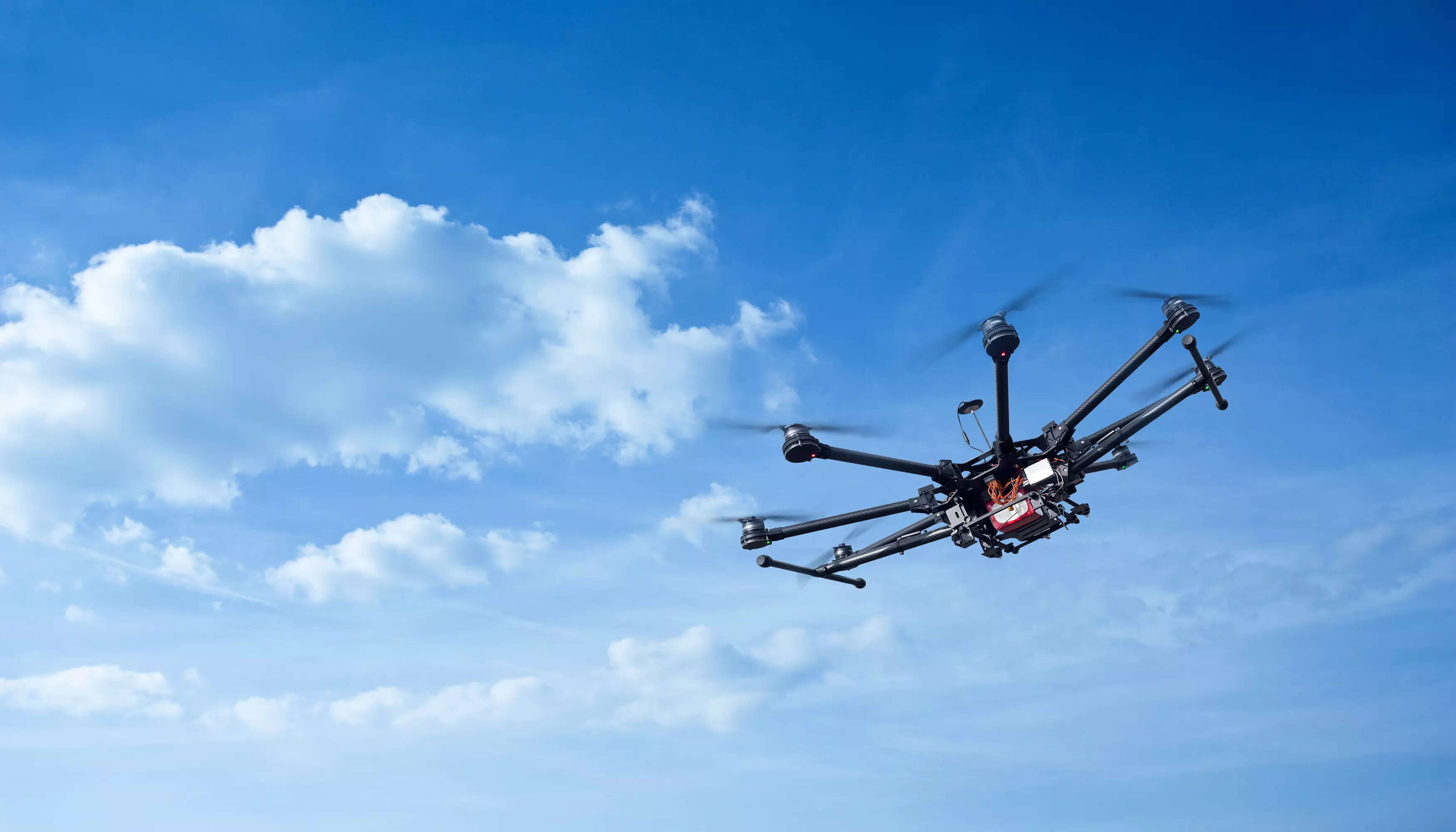 Noida: The Government Institute of Medical Sciences (GIMS) has started a trial run of blood bag delivery by drones after a go-ahead from the Indian Council of Medical Research (ICMR) in Delhi.
During the trials, ICMR and GIMS, along with Lady Hardinge Medical College (LHMC), New Delhi and Jaypee Institute of Information Technology (JIIT), will study blood samples delivered by drones for a period of six months.
The institutes will also conduct a comparative study between the quality of blood delivered by drones and that via the conventional method to provide insight into the practical challenges in adopting the former method for timely delivery in remote areas.
GIMS director prof Rakesh Gupta said this will be a path-breaking study. "During the study, LHMC and GIMS will supply the blood bags and conduct the tests, while JIIT will act as the implementation centre for drone sorties," he said. The institutes will conduct further drone flights to validate the quality of packed red blood cells, fresh frozen plasma, and platelets during this study.
On May 10, the Indian Council of Medical Research (ICMR) flew 10 units of whole blood samples using drone technology for 40 minutes – the time taken by an ambulance to transport a similar set of blood samples from Delhi's LHMC to the GIMS in Noida.
The 'i-DRONE' used in the trial was first used during the pandemic for distributing vaccines to unreachable areas. The drone-based delivery of blood will reduce the time for last-mile deliveries, Dr Rajiv Bahl, director general of ICMR said. ICMR has been a pioneer in using drones for healthcare purposes and successfully conducted the delivery of medical supplies, vaccines and medicines to Manipur and Nagaland.