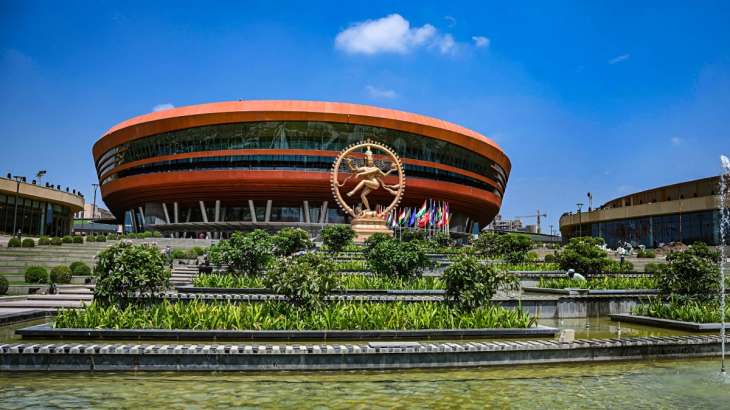 India currently holds the presidency of the G20 and its Summit are being held in various cities of the country. The latest Summit is being held in New Delhi's Bharat Mandapam Convention Centre, located in Pragati Maidan on September 9 and 10. India TV is bringing the fastest and all the important coverage of the event to you with the help of slew of reporters present at the venue. Our senior journalist Pawan Nara is present at the newly constructed Bharat Mandapam from where he showed us the exhibition centre where world leaders and foreign delgate will witness Indian heritage closely. 
Watch the video: 
In the video, our senior journalist shows a Krishna Leela painting, made with woods and is originated from Odisha portraying scenes of Lord Krishna's leela. He then took us to a stall, which is full of Indian heritage. It contained several items including vase and marble-carving boxes, among others made by highly-skillful Indian craftemen. He then moved to a stall where a person has a art to make beautiful paintings of Hindu dieties using 22-karat gold foil. 
About Delhi G20 Summit
Several world leaders including British Prime Minister Rishi Sunak, US President Joe Biden have arrived in the national capital of India to the two-day event. At the G20 Summit venue, foreign delegates and world leaders are being welcomed with live shehnai performance and other Indian classical musical intruments. 
Ahead of the Summit, India's Prime Minister Narendra Modi published a blog highlighting the goal of the event. 
Read More Lifestyle News