By K V Prasad
NEW DELHI, September 10. The G-20 Leaders' Summit concluded on Sunday with India handing over the ceremonial gavel to President Luiz Inacio Lula da Silva of Brazil which will hold the presidency of the group for a year from December 1 this year.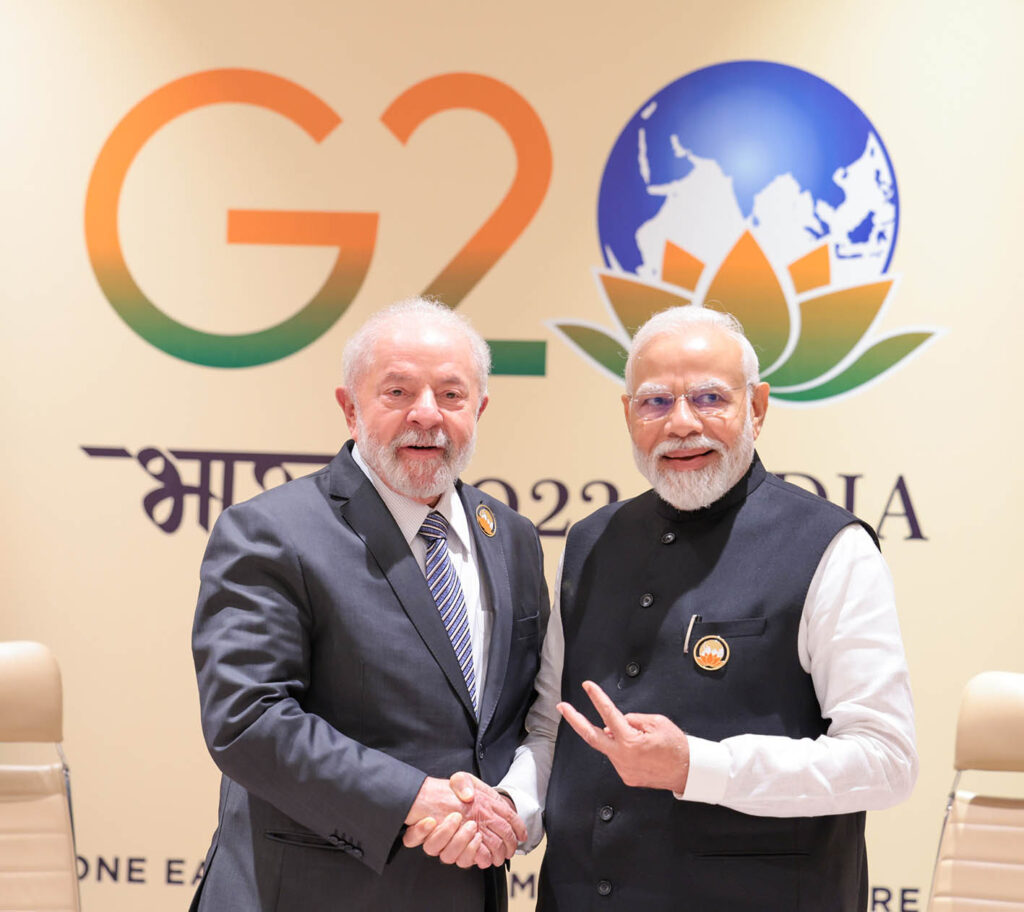 While assuring Brazil complete cooperation during its leadership of the group, PM Modi suggested that in view of India still having some 12 weeks of its presidency, the G20 could consider a virtual summit where suggestions that came up during the session could be taken forward.
At the third and last session "One Future" on Sunday, PM Modi pitched for reforms in global institutions like the United Nations reminding that changing realties should find reflection in the new global structure.
"It is necessary the global bodies should reflect today's realities to lead the world towards a better future", PM Modi said at the final session . The PM emphasised on the need of the hour was to look beyond the idea of a Global Village and make the vision of Global Family a reality.
The UN was founded in the last century with 50 members and today it has rise four times. Despite this the number of members of the Security Council remains at Five even though the world has undergone a change in every aspect.
This situation led to creation of several regional groupings and pointed out that the historic step of including the African Union in G20 was a historic initiative. Similar expansion should be made elsewhere, he suggested.
The current approach of pursuing a GDP centric approach, he said, was outdated and it was time to adopt a human-centric vision of progress. "India has been making several efforts in this regard, particularly in areas relating to data and technology. We must do whatever we can to use AI for socio-economic development", he said in a social media post.
Amid pressure from developed countries on developing nations on what path to choose, PM Modi said as countries pursue individual development trajectories, focus should be on sustainability and stability. "This will ensure empowerment of the marginalized. A GDP centric approach may measure economic growth, but it's the human-centric approach that truly defines progress.
Meanwhile, the success of the Summit in adoption of the New Delhi Declaration following assertion by several developing nations that did not want the G20 to be subjected to an outcome dictated by the western powers. On Sunday, Russian Foreign Minister Sergei Lavrov reserved special praise for the tact with which India steered the issue as the President.
There are reports in sections of western media critical of the approach of some developed countries in allowing the Declaration without any mention of Russia. A debate seems to have just begun.