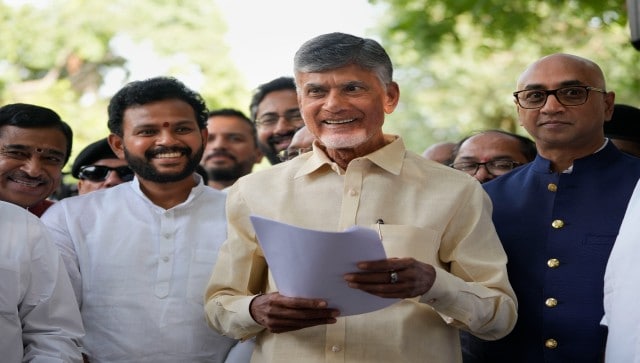 Officials claimed Telugu Desam Party chairman N Chandrababu Naidu arrived at the Central Prison in the early hours of Monday after a court in Vijayawada sentenced him to 14 days in judicial prison in a multi-crore corruption case.
He arrived at the jail after travelling approximately 200 km from Vijayawada to Rajamahendravaram in the East Godavari district.
"Chandrababu Naidu went in the prison around 1:20 am," East Godavari district Superintendent of Police P Jagadish told PTI.
The court provided Naidu with home-cooked food, medicine, and a separate chamber during his judicial detention. In light of the alleged threat to his life, the 73-year-old former chief minister has been given a separate cell inside the jail. He is a security protectee of the Z-plus level.
Nara Lokesh Naidu, TDP general secretary, followed his father to the jail gates and stayed there for some time before departing.
According to the detention order, the court stated that there is reason to believe the allegations levied against Naidu, and that 24 hours were insufficient to conclude the inquiry.
Naidu was arrested in the Skill Development Corporation scam case following a pre-dawn operation on Saturday at Nandyala, which involved officers knocking on the door of the caravan in which he was sleeping. He was arrested by the CID around 6 am on Saturday from a marriage hall outside which his caravan was parked.