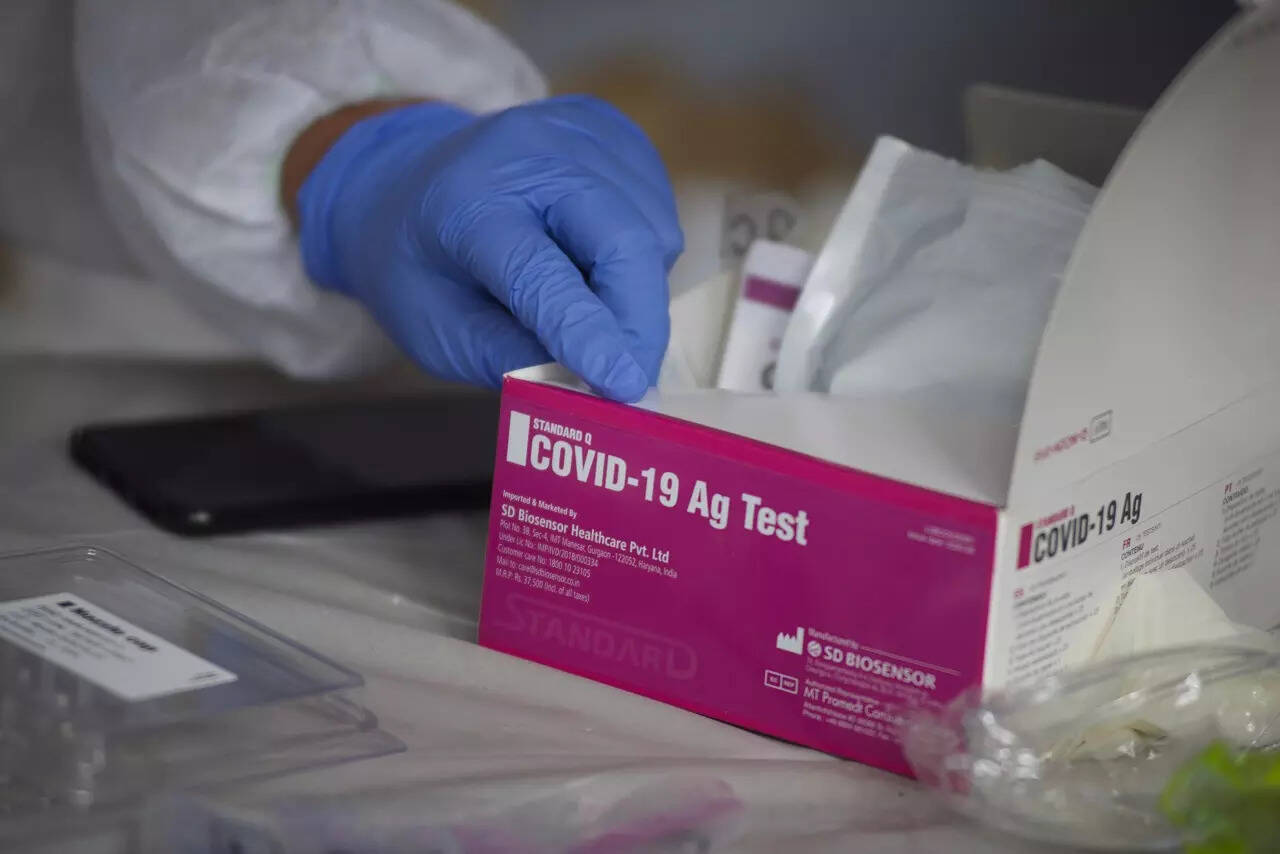 NAGPUR: Food and drugs administration (FDA) has urged the registered pharmacists to update them about the records of the sales, purchases and stocks of the antigen home testing skills in the backdrop of the state government's expressing concern with the district and civic administration over the unregulated use and unreported cases aggravating the community transmission.
As on Thursday, FDA has learnt around 51,385 antigen home test kits have been sold in the last few months. With no concrete data or records, FDA officials and other concerned authorities of civic and district administrations are now unsure how many of these tests have gone unreported or properly updated by the users on the Indian Council of Medical Research (ICMR) portals as per the written directions mentioned with the product.
According to a data accessed by TOI, one of the private agencies have sold around 11,700 antigen home test kits in the entire December last year while till January 12 this year, the sales figures have already crossed 11,186. Since June last year, the agency has sold 38,800 home test kits but there is no official data of whether the results had been updated on ICMR portals.
FDA, awaiting the state guidelines, is now set to issue an advisory to the registered pharmacists to keep data, maintain records of the antigen do-it-yourself kits apart from the details of the purchasers. The FDA is also set to ask the pharmacists to counsel the customers about the proper use, disposal and updation on the ICMR portal about the test result.
"As these home test kits are approved from the central drug regulatory body, it is still not clear how to regulate their sales but we are conducting awareness for its proper use. We are updating the pharmacists who would be expected to alert the customers regarding the norms," said FDA assistant commissioner PM Ballal whose team under joint commissioner Viraj Paunikar would be taking the issue with the pharmacists.
Last week, FDA had started surveying the sale and use of the home testing kits following the intervention of divisional commissioner Prajakta Lavangare Verma. TOI had also reported the issue coming up at a Covid review meeting in presence of guardian minister Nitin Raut.
Covid task force member Dr Ravindra Sarnaik said the unregulated use of the home testing kits may lead to a parallel exponential growth of numbers of the cases that may explode without the official records getting updated about them.
Hetal Thakkar, secretary of the Nagpur district chemists and druggist association, said the pharmacists would extend support to the FDA to help spread words of awareness as unreported cases may lead to havoc.