Rajasthan's Jal Jeevan Mission scam has turned into a multi-crore fund embezzlement led by a fake tendering process and inexperience cert as the documents seized in the case peg the size of the scam at Rs 1,000 crore, but it can go to the tune of multiple hundred crores, a top officer in the Enforcement Directorate (ED) told News 18.
Two companies with fake antecedents were awarded contracts for a Rs 900-crore project, of which they have claimed a bill for Rs 500 crore. Of the two owners, one has been picked up, while the other is absconding, News18 has learnt.
The ED which seized Rs 2.5 crore and a 1-kg gold bar from the homes of a retired and serving government officer last week, has also recovered multiple digital and paper evidence indicative of a rigged bidding process, News18 reported.
Related Articles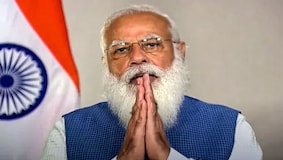 Prime Minister Modi to launch Jal Jeevan Mission app and Rashtriya Jal Jeevan Kosh on 2 October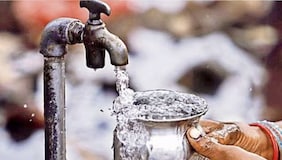 Four lakh diarrhoeal disease deaths can be averted if Jal Jeevan Mission meets target, says WHO report
Speaking to News18, Mahesh Joshi, Rajasthan's PHED minister, however, said the case was initiated by the state's Anti-Corruption Bureau (ACB) in August and the ED has taken over. He further said that everything will come to the fore as the investigation progresses.
Two companies — Ganapati Tubewell Company and Shri Shyam Tubewell Company — owned by two businessmen, who are related, bagged the contract by producing fake and fabricated experience certificates, another senior ED official told News 18.
The businessmen are alleged to be "close" to some ministers in the Rajasthan state cabinet, including Joshi and some senior bureaucrats, the officer told News18.
Joshi, however, said that he did not carry the "burden" of this investigation. "I have not been summoned yet. But if they do, I have my documents ready and I will present my side to the investigators. I am not bothered by the allegations."
Rajasthan's Public Health Engineering Department (PHED) is the implementing authority for the project to lay drinking water pipelines across districts.
Despite several objections being raised and multiple complaints registered with the department against the companies, the state government continued with the companies, sources in the central agency said.