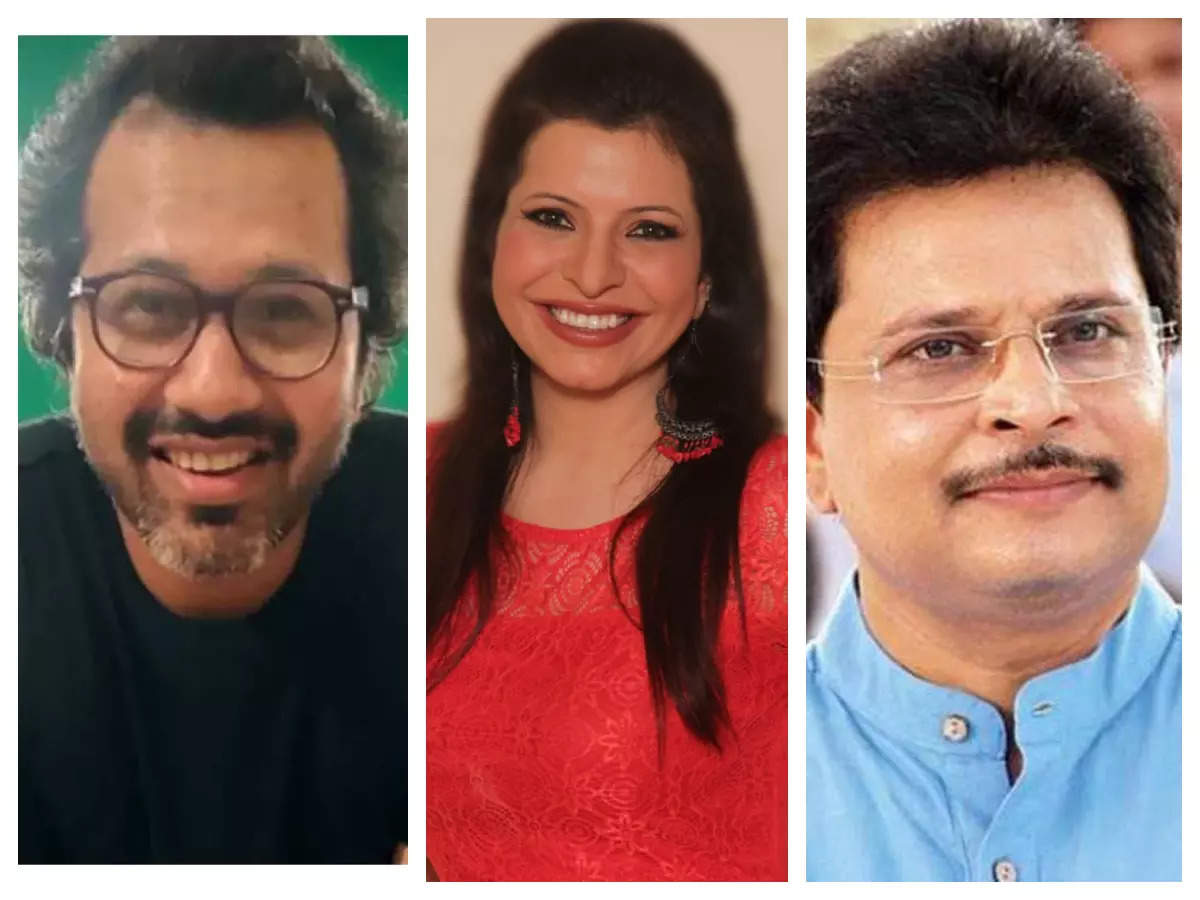 Jennifer Mistry Bansiwal, popularly known as Mrs Roshan Sodhi's exit from Taarak Mehta Ka Ooltah Chashmah, recently made several headlines. The actress for the first time in an exclusive interview with ETimes TV opened up about her fallout with the makers and also accused them of sexual harassment.
She revealed of filing a sexual harassment complaint against producer Asit Kumarr Modi, Sohil Ramani and Jatin Bajaj. After the revelation, the makers released a statement calling Jennifer indisciplined, lacking focus on work, having a abusive nature and someone who regularly misbehaved with everyone on the sets.
However, Malav Rajda, the former director of TMKOC, who directed Jennifer Mistry Bansiwal for 14 years called all these allegations on the actress untrue. While talking to ETimes TV, Malav called Jennifer a happy-go-lucky person who got along with all the departments and people on the sets.
When ETimes TV quizzed Malav of his experience of working with Jennifer, he said, "Jennifer is one of the most jovial people on the sets. She is a happy-go-lucky person and gelled well with everyone. Be it the technical team, direction team, DOP, hair-makeup, or the co-stars, she was on good terms with everyone on the sets with everyone. I've been on the sets for 14 years and Jennifer has never misbehaved with anyone ever in front of me. She has never ever been abusive on the sets."
Malav dismissed the claims that Jennifer lacked discipline or arrived late on the sets, he said, "As far as the claims that are being made that she used to come late on the sets, I would say that it has never happened in the 14 years that my shoot had to suffer because of her. A lot of actors arrive late on the sets and we know the Mumbai traffic. So, half an hour late is fine. There were many times when we have extended the shoot timings of actors beyond 12 hours from our side. In the last 14 years, my shooting has never suffered because of Jennifer."
Malav director the show for 14 years was an integral part of Taarak Mehta Ka Ooltah Chashmah ever since the show was launched. He quit the show in January early this year as he wanted to explore other avenues and wanted to grow in life.
He went on to praise the actress for her commitment and narrated how she would do her own makeup and hair sometimes to avoid delays, "There have been so many times when she has done her makeup on her own and hairstyle also so that the shoot doesn't get delayed. She was someone who would sit together with all the actors including male and have lunch. It was not once or twice it was a daily routine for her. I don't think anyone would interact and sit with a person who would be so abusive on the sets. She was very good and friendly with everyone," he revealed.
On being asked if she was intentionally sacked from the show when she was pregnant and Gurucharan Singh had left the show, Malav replied, "These are the things that happen between producers and actors. These things happen in Asit bhai's cabin so I would never know. I know that she wanted to do the show even during her pregnancy, she was willing to work. But then they had their reasons that when Sodhi is not there how will we show her pregnant. That was a different thing. I've no idea about the details. But she has never been indisciplined."
ETimes TV also questioned about his wife Priya Ahuja Rajda's uncertain exit from the show to which the director said, "I think regarding Priya it is better you speak with her because we both are individuals and our work profiles are different. It's better you speak with her and ask her what she has to say about her experience. It won't be right of me to comment on her behalf."