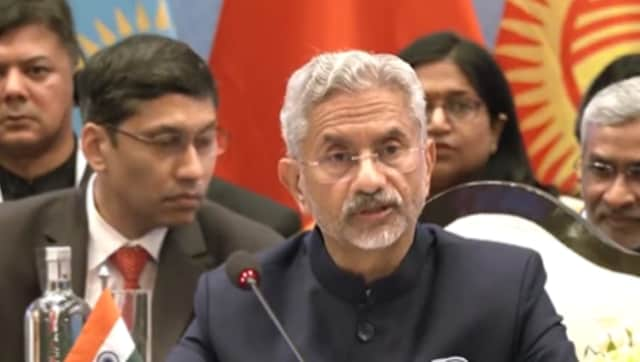 External Affairs Minister S Jaishankar, who is currently on a three-nation visit, will visit Belgium on May 15 and 16 to hold bilateral discussions with Belgian and EU officials.
Earlier during the week, Jaishankar was in Bangladesh and Sweden. He visited Dhaka from May 11-12 to participate in the sixth edition of the Indian Ocean Conference. The conference was also attended by the President of Mauritius Prithvirajsing Roopun, Vice President of Maldives Faisal Naseem, Prime Minister of Bangladesh Sheikh Hasina and several ministers from across the world.
From Bangladesh, Jaishankar went to Sweden, his first visit to the Nordic country after he became External Affairs Minister. His visit came at a time when India and Norway celebrate 75 years of diplomatic relations.
India-Belgium relations
In the last leg of his three-nation visit, Jaishankar will visit Belgium to further diplomatic relations between the two countries.
Both the countries share a platform called India's Joint Economic Commission Meeting (India‐BLEU JCM) to discuss bilateral economic and commercial issues.
The last India‐BLEU JCM was held in in New Delhi in 2019.
According to MEA website, "The focus of our bilateral relations has traditionally been on trade and investment. India is Belgium's third largest export destination and fourth largest trade partner outside the EU."
India and Belgium also cooperate in the field of Science and Technology under a Memorandum of Understanding (MoU) signed in 2006 when the then Belgium President visited India.
Other areas of cooperation include Renewable Energy, education and culture.
As per MEA estimates made as of 2021, there are around 23,371 members of the Indian Diaspora in Belgium – of these, 13,871 are Non‐Resident Indians (NRI) which includes around 764 Indian students & around 2000 IT Professionals, and around 9500 are Persons of Indian Origin (PIOs).
With inputs from agencies
Read all the Latest News, Trending News, Cricket News, Bollywood News,
India News and Entertainment News here. Follow us on Facebook, Twitter and Instagram.