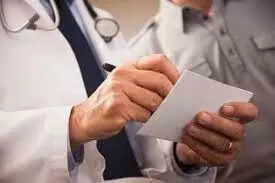 Mangaluru: Following the recent arrests of medical doctors and medical/dental students in connection with drug peddling and consumption, a medical college here terminated the contract appointment of its two doctors and suspended seven students.
Mangaluru City police commissioner N Shashi Kumar said Kasturba Medical College took this action based on a report from its internal disciplinary committee. The college terminated the appointment of a casualty medical officer and a senior resident on probation in the department of general medicine. Seven students were suspended as they were booked for substance abuse, he said.
"They have extended cooperation for ongoing investigation into the case and promised to help police in creating awareness against substance abuse," the commissioner said.
Cops to question a few more suspects

Police have taken a few more persons into custody for inquiry. They will be arrested, and cases will be booked under the Narcotic Drugs and Psychotropic Substances Act if their involvement in drug peddling or consumption is proved. The majority of drug peddlers aim for easy money," he said.
To a query about accused Neel Kishorilal Ramji Shah, an Overseas Citizen of India arrested on January 7, the commissioner said police will write to the authorities concerned for cancellation of his visa.
"All measures are in place to strengthen the neighbourhood watch system. Guidelines have been issued to paying guest accommodations where a large number of students and employees stay. Action will also be taken against skill games and other gambling centres in the city," he added.