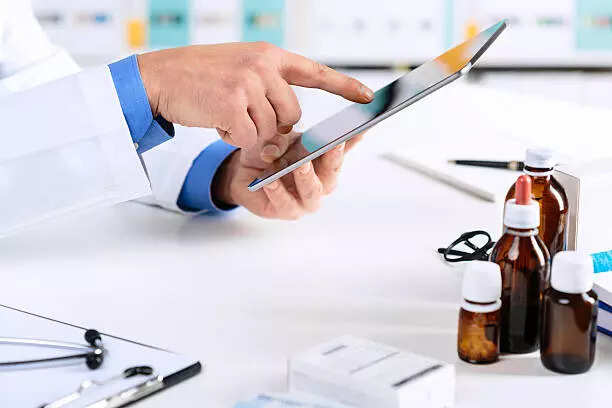 By Aditya Kaicker
In the realm of healthcare, technology has emerged as a powerful catalyst for positive change. One area where this transformation is particularly evident is in the reversal of diabetes, specifically type 2 diabetes. Health technology, encompassing innovative tools and applications, is paving the way for effective diabetes management and remission. Moreover, these technological advancements are not only shaping treatment strategies but also enhancing consumer adherence to diabetes remission programs.
Type 2 diabetes is a chronic metabolic disorder characterised by insulin resistance and elevated blood sugar levels. Traditionally, its management has primarily relied on medication, diet modification, and lifestyle changes. However, the quest for more sustainable solutions, including diabetes remission, has spurred the integration of health technology into diabetes care.
Health technology, from mobile apps and wearable devices to telemedicine platforms, is revolutionising diabetes management. These tools not only facilitate real-time monitoring of blood glucose levels but also empower individuals to take control of their health and make informed decisions. In the context of diabetes remission, health technology serves as a comprehensive support system that enhances the effectiveness of lifestyle interventions.
Some examples of how technology is revolutionising Diabetes care are as below –
1. Telemedicine Platforms connect individuals with healthcare professionals such as Doctors, Diabetes Educators and Dieticians virtually, enabling remote consultations and continuous guidance. This is particularly useful in diabetes remission programs, as regular check-ins and adjustments to treatment plans can be efficiently managed without the need for frequent in-person visits.
2. Mobile Applications offer a plethora of features, from tracking food intake and exercise to providing personalised meal plans. These apps also offer educational resources, fostering better understanding of the factors influencing diabetes. For diabetes remission, apps help individuals adhere to prescribed dietary guidelines and activity levels. Using AI, these applications can suggest better and sustainable ways to create long-lasting habits.
3. An Online Community for support and guidance during a program that typically lasts a few months becomes essential to drive the motivation during times when adherence might fall. Having this social aspect leads to a fun and non-judgmental environment, which helps users get insight into each other's routines, as well as get inspired by their journey.
4. Wearable Trackers can help monitor physical activity (smartwatches) or real-time insights into their glucose levels (CGMS). This encourages consistent exercise, a cornerstone of diabetes remission programs. The CGMS can enable proactive management, ensuring that dietary and activity adjustments can be made promptly to maintain stable blood sugar levels. Furthermore, these devices seamlessly integrate with apps, creating a holistic ecosystem for health management.
The effectiveness of any healthcare intervention, including diabetes remission programs, heavily relies on consumer adherence. Adherence to prescribed dietary changes, exercise routines, and medication schedules can significantly impact outcomes. Unfortunately, sustaining these lifestyle modifications can be challenging. This is where health technology steps in to bridge the gap.
Health technology offers tailored interventions that cater to an individual's preferences, habits, and goals. These personalised approaches increase engagement and motivation, as individuals feel that their unique needs are being addressed.
Immediate feedback provided by health technology tools or health coaches using online platforms helps users understand the direct impact of their actions on their health. For instance, a mobile app can show how a particular meal affects blood sugar levels, enabling informed decisions.
Many health apps incorporate gamified elements, turning health management into an interactive experience. Achievements, rewards, and challenges make adhering to diabetes remission programs enjoyable and encourage consistent participation. These platforms often offer communities or forums where users can connect, share experiences, and provide mutual support. This sense of community fosters accountability and encourages individuals to stay committed to their diabetes remission journeys.
The synergy between health technology and diabetes reversal has the potential to reshape the landscape of chronic disease management. Continuous glucose monitoring systems, mobile apps, wearable fitness trackers, and telehealth platforms provide individuals with tools to actively engage in their health and make informed decisions. Furthermore, the challenge of consumer adherence is being addressed through personalised interventions, real-time feedback, gamified elements, and social support mechanisms.
As technology continues to evolve, the possibilities for diabetes reversal and improved consumer adherence are boundless. Through the effective utilisation of health technology, individuals can not only manage diabetes but also work towards reversing the condition and achieving better health outcomes. As healthcare professionals, researchers, and developers collaborate, health technology's impact on diabetes remission will likely lead to more successful and sustainable interventions, transforming lives and redefining the future of diabetes management.
Aditya Kaicker, Co founder, Breathe Well-Being
(DISCLAIMER: The views expressed are solely of the author and ETHealthworld.com does not necessarily subscribe to it. ETHealthworld.com shall not be responsible for any damage caused to any person/organisation directly or indirectly).