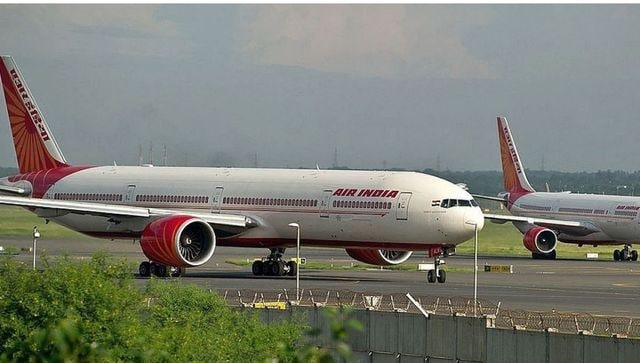 New Delhi: The Directorate General of Civil Aviation (DGCA) on Friday slapped a penalty of Rs 30 lakh on domestic carrier Air India and also suspended the licence of the pilot-in-command of the New York-Delhi flight in which a man allegedly urinated on a female co-passenger.
A "financial penalty of Rs 30,00,000 has been imposed on Air India for violation of applicable DGCA Civil Aviation Requirements (CAR)," the aviation regulator said in a statement on Friday.
Referring to the shocking incident, which occurred on November 26, last year, the aviation regulator has also imposed a fine of Rs 3 lakh on Air India's Director of in-flight services for failing to discharge her duties.
The pilot of the concerned AI flight has also had his licence suspended for the next three months for failing to discharge his duties as per Rule 141 of the Aircraft Rules, 1937 and applicable DGCA CAR.
The punishment for violation of applicable norms comes nearly two months after the incident happened though it was brought to the notice of the Directorate General of Civil Aviation (DGCA) on January 4.
A day earlier, on Thursday, Air India had banned Shankar Mishra, the accused in the Air India Peegate incident, from flying for at least four months. Earlier, Mishra, who is in jail currently had been banned from flying for about 30 days.
The aviation watchdog, in its statement, said enforcement actions have been taken in the incident which came to the notice of the regulator only on January 4.
Earlier, the DGCA had issued show cause notices to Air India's Accountable Manager, Director in-flight services, all the pilots and cabin crew members of that New York-New Delhi flight demanding to know why enforcement action should not be taken against them for negligence in their regulatory obligations. The regulator has examined the written replies of Air India and the personnel involved, and decided on the move and the penalty.
The incident had taken place on the AI-102 flight from New York to Delhi on November 26 last year, when Mishra had allegedly relieved himself on a female passenger sitting next to him in the business class section of the flight.
Read all the Latest News, Trending News, Cricket News, Bollywood News,
India News and Entertainment News here. Follow us on Facebook, Twitter and Instagram.